He wasn't her first love and she wasn't his first spouse but they found each other when the stars were in favour. Yes! Kirron Kher a dynamic Punjabi woman and Anupam Kher, a simple Kashmiri Pandit fell in love with each other eventually and got married in 1985. They tied the knot in a private ceremony in Gurgaon in the presence of a few family members and theatre group friends. Check out their wedding picture and some moemnts from the couple's younger days which are sure to bring a smile on your face.
The National School Of Drama alumni Anupam shifted to Mumbai, to make his mark in Indian Cinema and made it big in the film industry after two years of meeting Kirron Kher in 1982. Anupam had had an arranged marriage in 1979 which was not exactly a happy union for him while Kirron was married to a businessman based in Mumbai, Gautam Berry from 1980-85. They also had actor Sikandar together.
In an interview to the Firstpost earlier, Kirron soilled the beans on their relationship pre and post marriage. She shared with the media house: "We used to call Anupam the group's opening batsman in college since he had several girlfriends and was very flirty. Sabko hasaa hasaa kar phasaa deta tha... mujhe bhi waise hi phasaya...we became friends first and before I knew it, I fell in love with my best friend."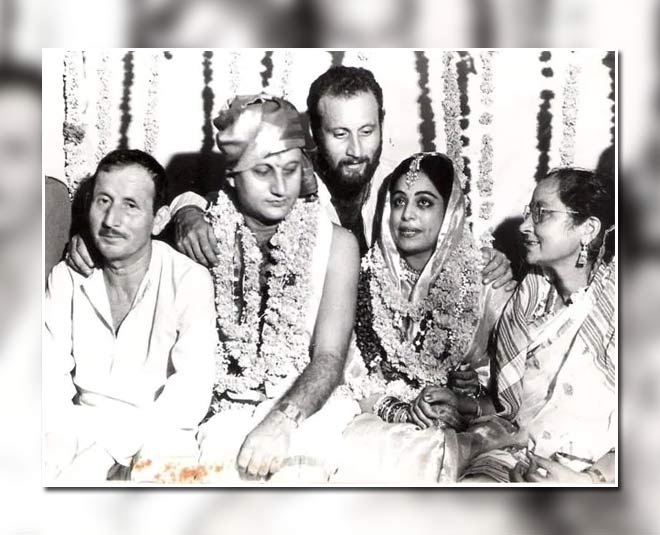 The Proposal
Kirron Kher said: "We both were in theatre in Chandigarh, and we were the best of friends. There was nothing he did not know about me, and I knew everything about him, up to the extent of knowing which girl he was planning to patao. It was fun and we worked together well too. But there was no attraction of any kind beyond friendship.
"I came to Bombay, I married Gautam, and we discovered that the marriage was just not happening. Anupam too had been married, and that had gone wrong. He and I were still good friends, doing plays together. I remember, we were going to Calcutta for Nadira Babbar's play, he came looking different, his head was shaved, for some film he was doing I think. When he was leaving the room, he looked back at me, and something passed between us.
"Later he came and knocked on my door, and said '" I want to talk to you." He then said " I think I have fallen in love with you." And suddenly there was this immense, intense change, the chemistry exploded. I got a divorce and married him. He had nothing then," she shared.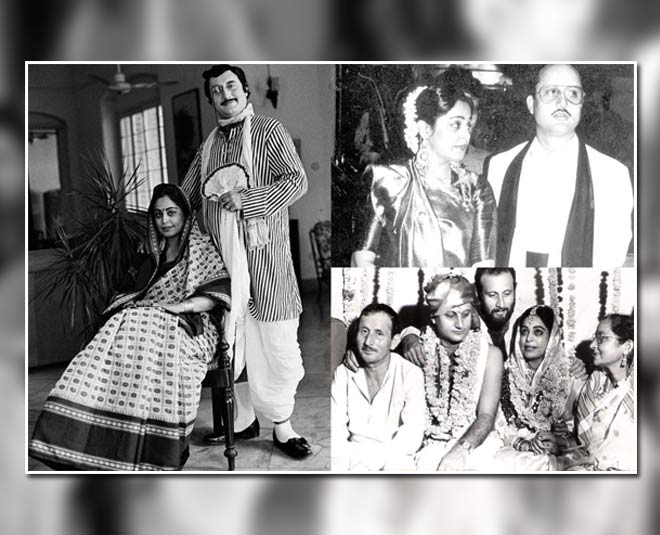 The Backgrounds Of The Two's Families
Kirron Kher, who is a BJP MP from Chandigarh today, is well known for calling a spade, a spade. She shared that their backgrounds were very much the opposite.
"I was from what you call landed aristocracy. We were big zamindars, my father was in the army, there were uncles in the Administrative and Foreign services...you get the picture? My sister and I played badminton for India with Prakash Padukone and his peers and my sister was an Arjuna Award winner. I was an all rounder through school and college.
"Anupam came from a very happy family, his father was a clerk in the Forest Department in Shimla, but he went home only during the holidays to Srinagar where the rest of his Kashmiri Pundit family lived. His parents were very fun loving, lovely people," she added in the interview to the medis house.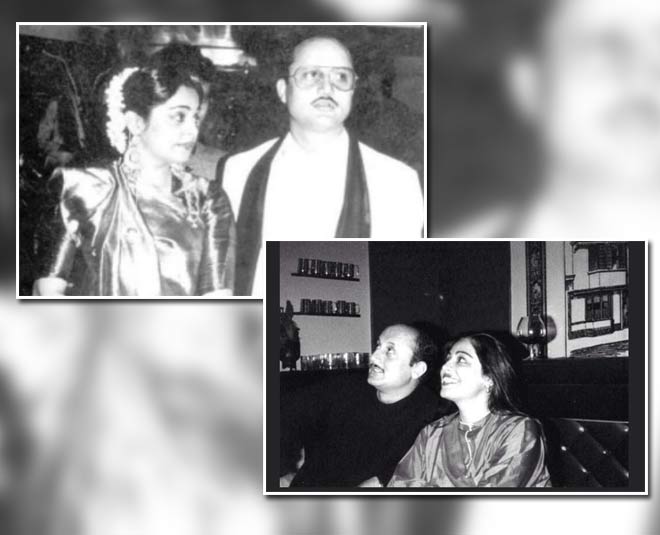 Post Marriage
The actress shared that the "first ten to fifteen years we just travelled together everywhere. Sikandar -- my son from Gautam -- was still a baby, so all theatre work stopped for me. Sikandar was from a broken home, and I wanted him to be spared any trauma, did not wish him to feel rudderless. He went with us everywhere. He went with us on Anupam's shoots, his shows with Amitabh Bachchan abroad. Those were great days for Anupam, and we sailed along with him basking in the glory.
On her career, Kirron's had indeed taken a backseat. But she she did a few roles here and there.
"I did get many assignments (the play Saalgira with Anupam) : Kurukshetra on TV, my chat show, then there was Sardari Begum, then Bairwali for Rituparno Ghosh, which Anupam helped produce because Rituparno could not raise enough money. The awards came in plenty and international recognition for Khamosh Pani. But they were all small films, parallel cinema almost, so there was not much public adulation.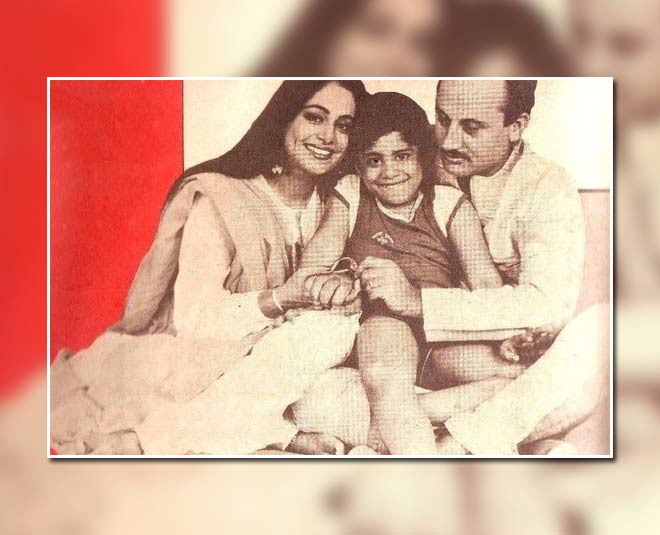 "I don't think it bothered him, he was a commercially big star in mainstream cinema, after all. In fact he was very proud of me, ensured I went to all the award functions to take my awards personally," she added.
The Bad Patch
Every relationship or marriage has a bad patch as we all grow. So did Kirron and Anupam's. Here it was the career graph whih effected the two but the came out with flying colours eventually.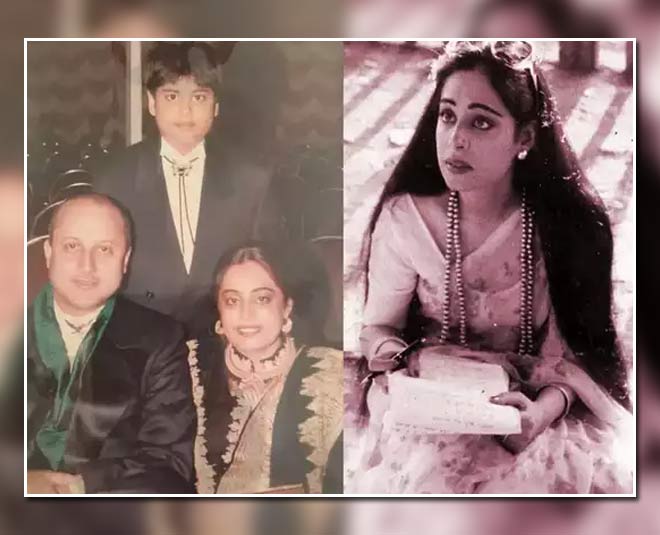 Kirron shared that when Anupam had started his entertainment company, and he would produce for tv, "he expanded it too quickly. He told me his plans. I told him, 'Don't do it…' and so he stopped telling me. He hid from me the fact that he borrowed heavily to produce many shows simultaneously. Then, without warning eight of his shows were off the air in one month. TV bosses changed, the money did not cone in for months. We were in a financial mess. And his own career was at a low, he was being typecast in wretched comedy roles. I had to start working in earnest for money."
"He was very stressed. It was a dramatic change from the sunshine he had enjoyed. He was however very positive. I think he is somewhere between an optimist and an ostrich. He wanted to be made to feel good all the time. So I was the one to make him believe all was well. He continued to have his life, and I was left holding the baby!
The relationship did experience a strain.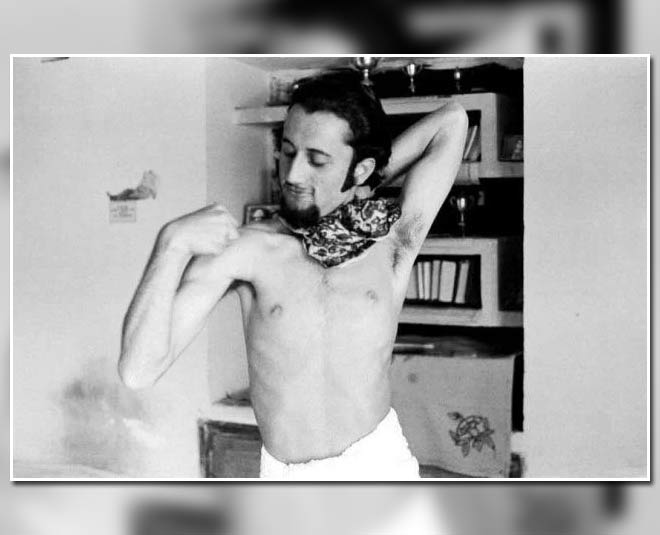 "But I learnt a lot. I call a spade a spade, I am very straight, don't mince words. He does not like criticism, so when I told him what he had done wrong, he could not take it. He likes to be liked and loved, he takes criticism as being not loving. But I am a wife, not a concubine, to keep saying you are the best...so there was a strain. I realised this trait about him much later in life.
Life Today
After almost 45 years of knowing each other, the couple has grown a lot. Although they hardly spend time with each other as Anupam Kher is a busy actor with internatinal projects in his kitty while Kirron is busy being an active politician in Chandigarh.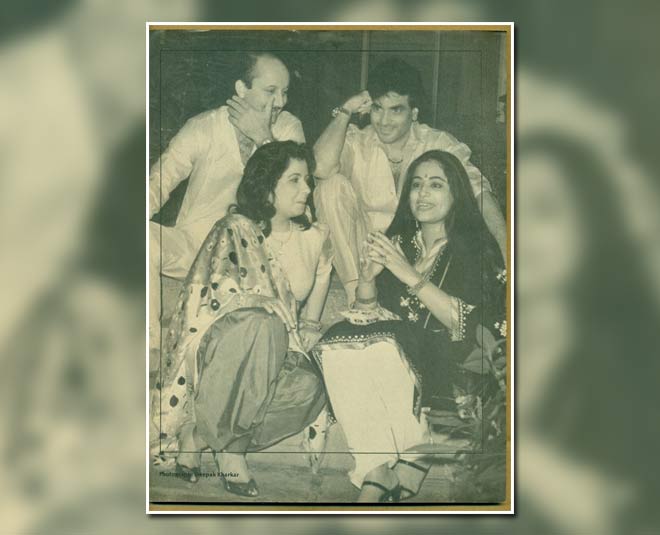 However, the couple has always been supportive of each other and unfortunately, the times are testing for them these days in 2021 ever since Kirron Kher was diagnosed with cancer.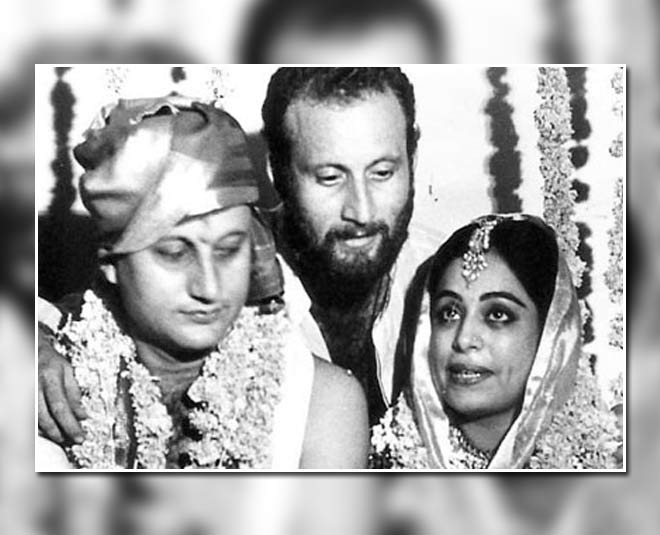 She has been diagnosed with multiple myeloma, a type of blood cancer and is currently undergoing treatment. Kirron recently made a surprise appearance in actor Sikander Kher's video on Instagram where she even asked him to get married soon.
Stay tuned to HerZindagi for more on relationships and Bollywood couple love stories.