This year in 2021, India will celebrate the 75th Independence Day and it all begins with patriotic wishes, messages, and quotes and spreading the zeal amongst our families, colleagues, and friends. So take your pick, share one or all messages on your Whatsapp status, Facebook & Instagram stories.
Today we cherish the ones who made our independence possible. Freedom is hard to get, but we were blessed to have it. Let's appreciate everything we have and celebrate the great miracle of freedom. Happy Independence Day.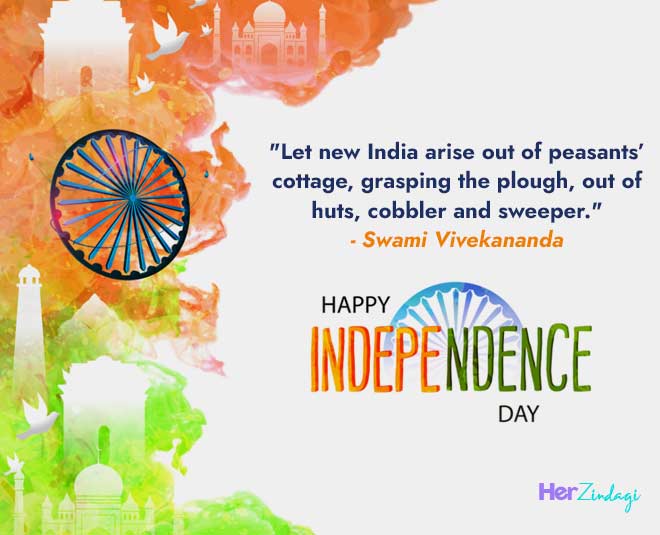 Forget not that the grossest crime is to compromise with injustice and wrong. Remember the eternal law: you must give if you want to get. - Netaji Subhash Chandra Bose
Let's keep the memories of all the people who sacrificed their lives for our country alive. Wishing you a Happy Independence Day 2021!
Let us honour the struggles of many Bravehearts who fought for the country's freedom. Happy Independence Day 2021!
Let's salute the martyrs for the sacrifices they made and thank them for giving us our freedom. Happy Independence Day 2021.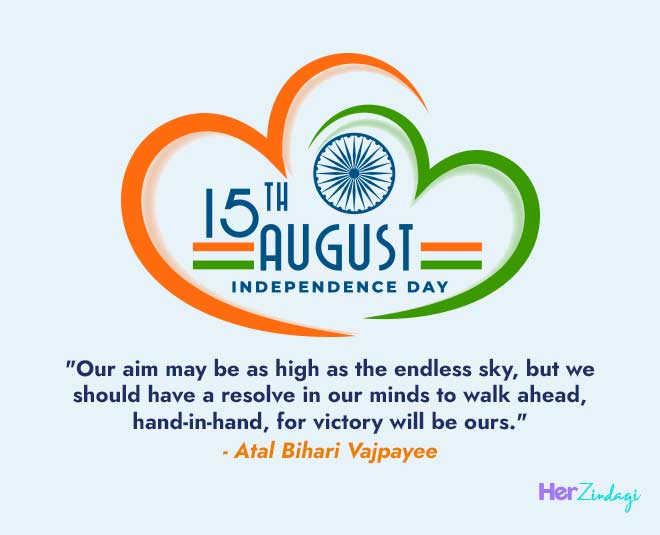 May the sun in his course visit
No land more free, more happy,
More lovely,
Than this our country!
-Sardar Bhagat Singh
Democracy and socialism are means to an end, not the end itself.- Jawaharlal Nehru
Don't Miss: How Much Do You Really Know About India's Independence?
If yet your blood does not rage, then it is water that flows in your veins.
For what is the flush of youth,
if it is not of service to the motherland.
Chandra Shekhar Azad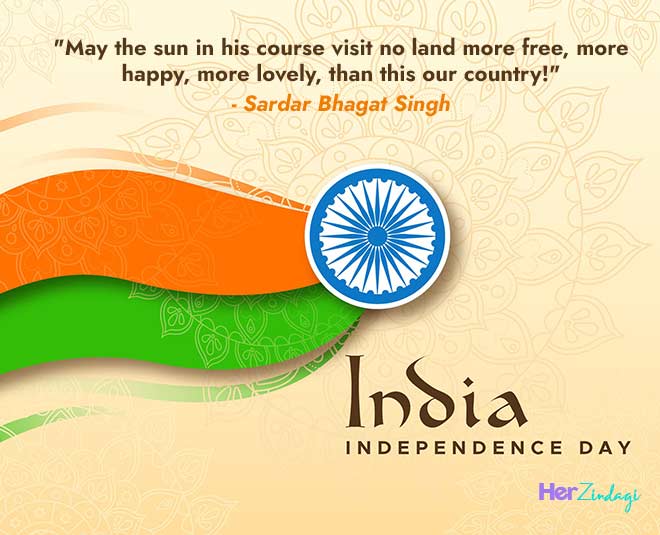 A big salute to all the soldiers who sacrificed their lives for our independence! Jai Hind!
Freedom cannot be bought by money. We earned ours through years of struggle against the British Raj. Let us remember all those who fought for our country. Jai Hind!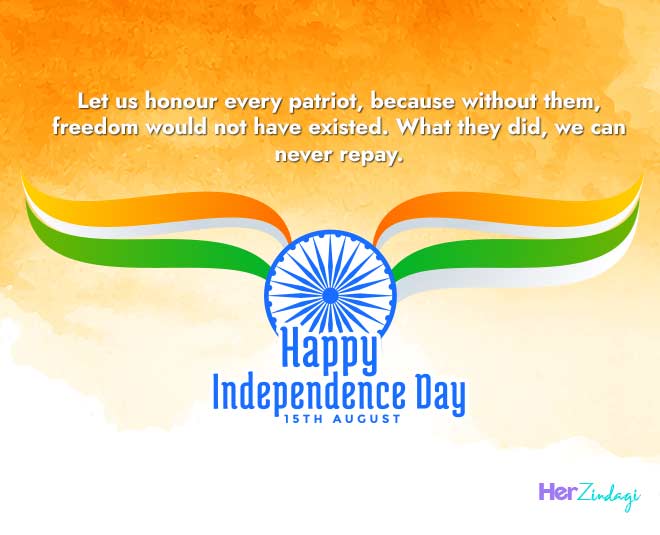 Freedom in mind, Faith in our heart, Memories in our souls. Let's salute the Nation on Independence Day!
Our freedom fighters went through countless sufferings to give us our freedom. August 15 is a day to remember and honour them. Have a Happy Independence Day!
We all are so different, but there is one thing that unites us and it's independence. We should honour it and never forget how hard it was to get it. Enjoy this beautiful Independence Day!
Don't Miss: Independence Day Special: Unforgettable Patriotic Numbers That Will Fill Your Heart With Pride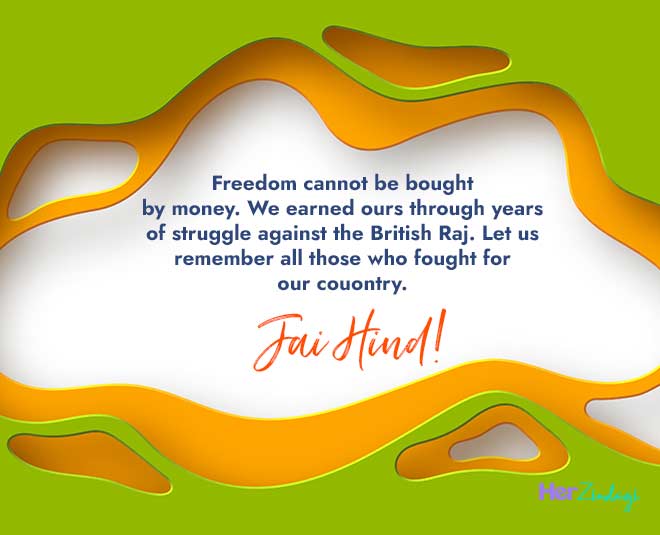 On this special day here's wishing our dreams of a new tomorrow come true! May your Independence Day day be filled with patriotic spirit!
Never forget the sacrifice of our freedom fighters who formed this country. Jai Hind!
Remember-- united we stand, divided we fall. Independence Day is a reminder for us that we all are Indians first. Happy Independence Day!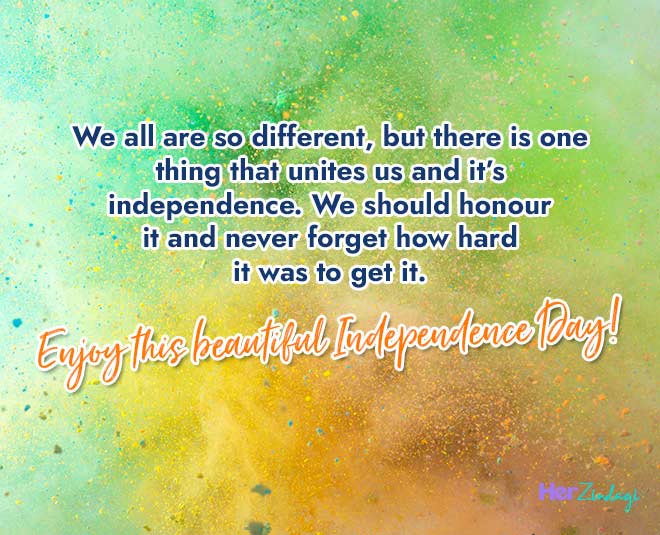 Freedom is something you have to fight for. We've tried so hard to earn it, so let's celebrate the fact that we still have our freedom. Never let go of it and always carry it in your heart. Happy Independence Day!
We should not let anything divide the idea of India. Happy Independence Day!
Wish you a very Happy 74th Independence Day 2021 from HerZindagi
Stay tuned to HerZindagi for ways to celebrate our freedom.