Rayyan Monkey, 31, is a transwoman and content creator, who refuses to bend down to society's norms. Monkey, who goes by She/They pronouns, took up this title because her friends affectionately called her 'monkey'. She came to terms with her gender identity at the age of 29. "I feel like half my life has gone trying to be myself," said Rayyan. "I believe that I have lost out on my teenage years and twenties."
It took time for her to come out because of a lack of exposure. Finally after moving out of Dubai, she found people like herself, who expressed their gender freely. In June 2020 during the COVID-19 lockdown, after Rayyan was watching the documentary Disclosure: Trans Lives On Screen, she was motivated to open up and embrace her queerness. "Seeing a documentary about other transgender people, something broke in me, I began crying," she said.
However, it was a 7-year-old Rayyan, who did not feel comfortable being identified as a man. The complete lack of representation, the demonisation, and the stigma that came with being a part of the queer community, were reasons she never came out. "The horrible, homophobic, and transphobic representation in Bollywood made me internalise transphobic thoughts and prevented me from opening up about my identity," she said.
She is not wrong. Hindi cinema's portrayal of queer characters has been problematic to say the least. Queer folks are often used for comic relief or are represented negatively. From Kanta Ben's reaction to Aman and Rohit's possible sexual relationship in Kal Ho Na Ho to the inappropriate plotline of Dostana, numerous instances can be counted in the history of Bollywood.
Only recently with shows like Pose, Euphoria, and Transparent, Rayyan began to identify with the characters she saw on screen. "It allowed me to look at queer people positively," she said. "Moving out of the traditional ideas associated with the LGBTQIA+ community, I was able to accept myself for who I was."
Don't miss: 4 Trans Activists in India Who Are Fighting The Good Fight
Growing up queer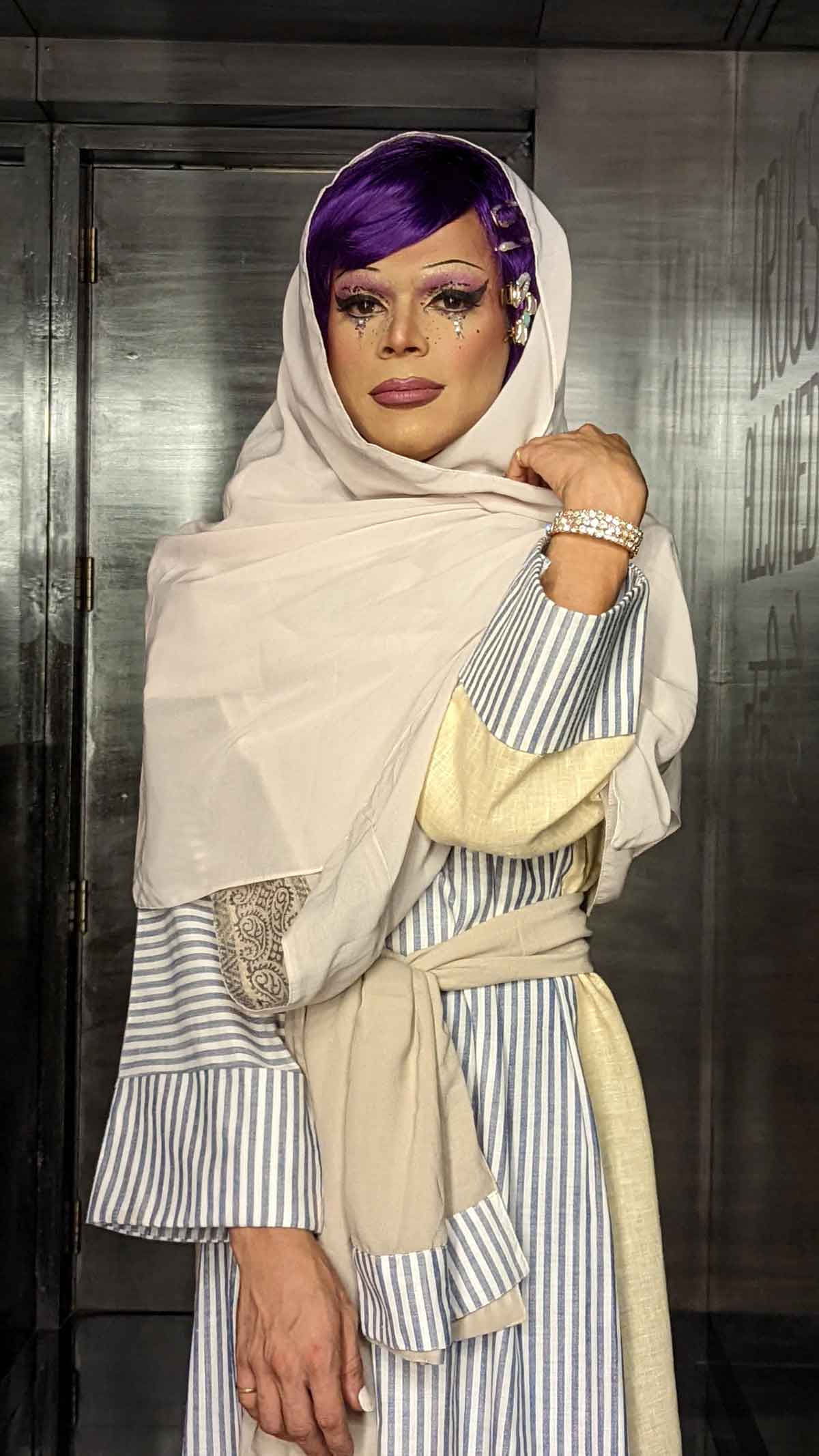 At the age of 11, Rayyan came across an article about six transwomen in Iran, which made her realise that maybe she could become a woman after all. But she kept quiet due to the discord it would cause among her conservative Muslim family, who would not accept it.
People using words like 'hijra' and 'chakka' as abuse influenced Rayyan's thinking that maybe it was in fact a bad word. However, deep down she knew that she could not be the man she was expected to be.
Repressing herself for ages, she found some respite in college. She took part in a contest where she dressed in skirts and other 'feminine' outfits. "It felt natural to me," she said.
That belongingness was short-lived as once college was over, she went back to living a 'false' life of a man. This pushed her into depression, and to ease her pain she turned to alcohol. It was not until she moved to Mumbai at 22 that things started looking up. Working at Lakme Fashion Week, Rayyan found a chance to explore subtle accessories and gender-neutral clothing. "I feared being judged, but still did it," she said. "And when people complimented me, I felt elated. I was blessed to have supportive friends who motivated me."
But breaking out of the shackles was not that easy, it took Rayyan eight more years to come out of her shell. Watching a documentary with queer people opened up all the scars. "All those repressed emotions and memories came back," she said.
After coming out to her friends, Rayyan got bolder and fiercer. Their acceptance led her to start exploring more 'feminine' clothes. But, one thing was still left – coming out to her family. In October 2021, she finally told her family, who broke all ties with Rayyan. This did not deter Rayyan, who is working towards being a strong role model for the trans community. "I want to create awareness and give hope to more people like me, so nobody else is ever forced to live a false life as I did," she said.
Coming out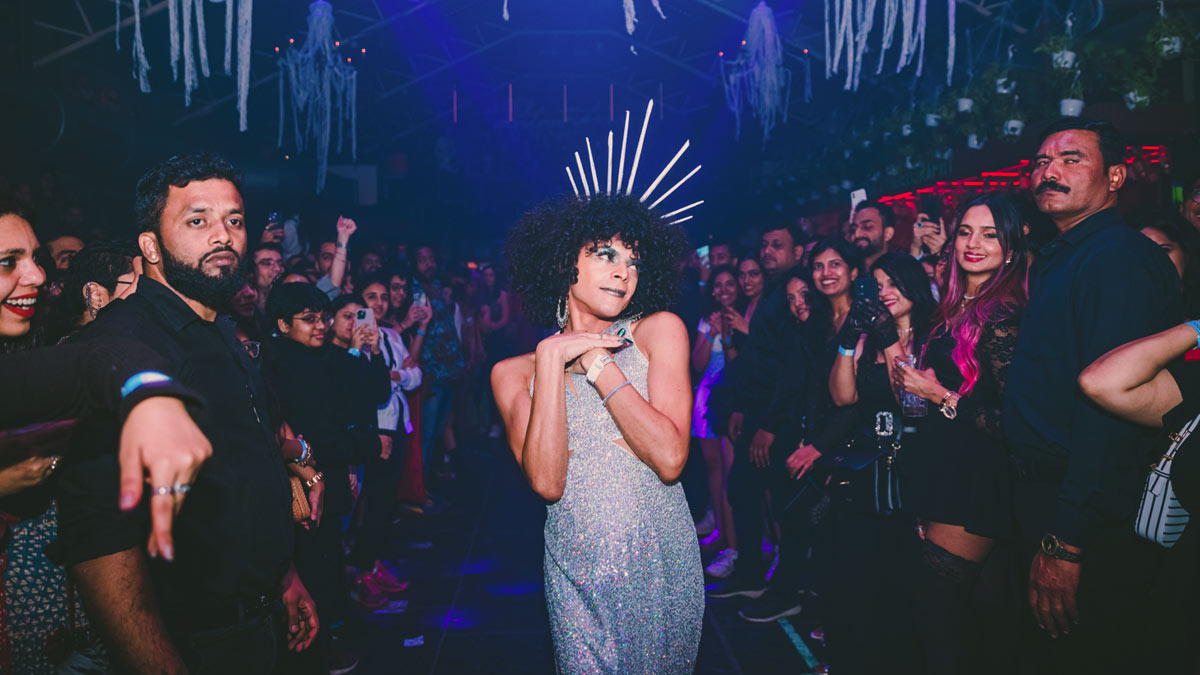 Everybody seems to be curious about how and when a queer person came out to their family and the world at large. Rayyan believes that in an ideal world nobody would ask them this as it would have been a 'normal' experience. "The whole idea of 'coming out' exists because the cis-heteronormative world treats queer folk as something so out of the usual that they need to have an entire situation called 'coming out'," she said.
According to Rayyan, the paradigm of 'coming out' is downright ridiculous. "Did a straight man come out?," she asks. "If we were truly inclusive, why would somebody need to 'come out'?"
The experience of 'coming out' was stressful and nerve wracking for Rayyan, like many other individuals of the LGBTQIA+ community. She did a lot of research and planning beforehand. "It is one of the reasons that drives depression in queer folk," she said.
On a video call with her family, Rayyan took them through each part of her queerness, but it was of no use. "All they (family) could see was the stigma that took me years to get over. I took them over my journey, life experiences and my learnings of who I am, but it did not matter. They saw me as an abomination, someone who was wrong and something that should not be," she said.
She believes that nobody should hold it against their family if they object. "I understand where they come from. It took me, a genderqueer person, a long time to come to terms with my identity, one can imagine how long it'll take my folks due to the societal conditioning," she said. "How can we hold our parents accountable if movies with no representation such as Laxmii starring Akshay Kumar and Chandigarh Kare Aashiqui with Vaani Kapoor exist? It is because of the stories and narratives being told time and time again that people react in the way they do."
Don't miss: 4 Same-Sex Couples Who Fought Society For Their Fairytale Love Story
Outright discrimination and harassment
View this post on Instagram
After Rayyan started expressing herself as 'femme', she started facing discrimination for the clothes and accessories she was wearing. The kind of prejudice faced by women who have socialised as a woman since a young age, was faced by Rayyan. "For instance, if I am in a meeting, it takes extra time for me to convince people than before. I feel that they perceive me as stupid, which is highly offensive."
She was also sexually objectified. She recalls receiving lewd comments from men about her body.
To cope, Rayyan turned to substances that could help her escape the morbid reality. Statistics show that LGBTQ adults are more than twice as likely as their heterosexual counterparts to use illicit drugs and almost twice as likely to suffer from a substance abuse disorder due to discrimination, social stigma, and internalised homophobia.
But through therapy, Rayyan has found more positive ways of dealing with the hatred. Through her content, she is trying to change the narrative around transgender people. She has amassed a huge following on Instagram, and has found her own community.
Words of wisdom
Her advice to other queer folks is to expose themselves to positive representation through media and organisations working to uplift the community. "If the cloud of stigma is lifted, you may be able to navigate your own path even if it does not fit in a label," she said.
Rayyan also wishes to highlight queer joy. "If we don't showcase the happy stories of queer folk and just focus on the struggles, then how can we show the queer community that there is a life beyond that," she contemplated. "We need to show how good and successful our lives are. If we only show the discrimination and bullying, why would queer kids want to come out if all there is gloom?," she concluded.
(Image Courtesy: Rayyan Monkey)
Did you like this article ?
Disclaimer
Your skin and body like you are unique. While we have taken all measures to ensure that the information provided in this article and on our social media channels is credible and expert verified, we recommend you consult a doctor or your dermatologist before trying a home remedy, quick hack or exercise regime. For any feedback or complaint, reach out to us at compliant_gro@jagrannewmedia.com