A 15-year-old girl sees the dream of becoming a teacher. She wears school clothes and goes to school, takes her exams, but one day while returning she and two of her friends are riddled with bullets. She got shot in the head and after this incident, her story comes in front of the whole world -- this is the best way to describe Malala Yousafzai's story to the world. Malala is celebrating her 24th birthday today.
Born to a Pashtun family, on July 12, 1997, in Khyber Pakhtunkhwa province in northwest Pakistan, Malala's family runs a chain of schools and the young girl wanted to teach. However, the local Taliban banned girls from attending school, and Malala was shot for not following their orders.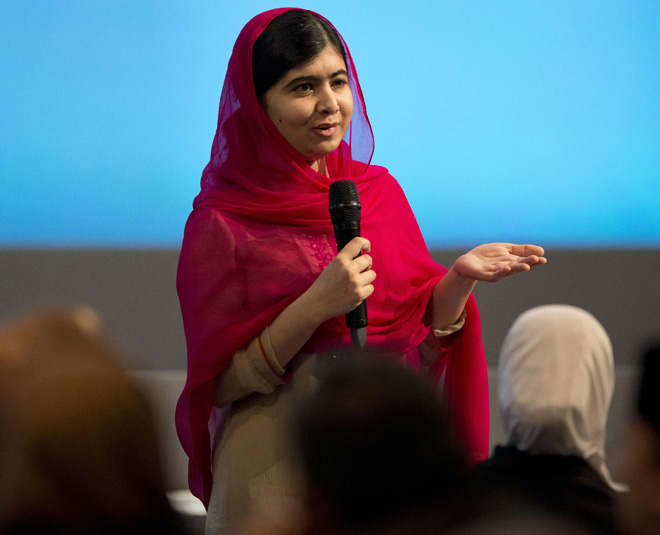 Yousafzai took time to recover but soon became a prominent activist for the right to education.
Struggle for Malala began when she was just a kid. In 2014, when she was mere 17-years-old, Malala became the youngest-ever Nobel Prize winner and received the Nobel Peace Prize along with Indian child rights activist Kailash Satyarthi. She burst into tears seeing her school uniform which bore blood stains. She has received a number of international awards and is a world icon. There are several funds that are run by her name, but the struggle has not taken a back foot in her life. You can buy Malala Yousafzai's autobiography in English from Amazon.
Must Read Who Is Charulata Patel, The Now Viral 87-Year-Old Fan Of Indian Cricket Team?
The School In Her Name, The Highest Honour In Canada, But She Can't Teach There
A high school has been opened in the name of Malala Yousafzai. United States, Canada, and many other countries have schools in her name. She herself is pursuing her bachelor's degree in Philosophy, Politics, and Economics at Lady Margaret Hall, Oxford. However, if a Malala Yousafzai elementary school were to open its doors in the province of Quebec tomorrow, Yousafzai herself would not be allowed to teach there. The Education Minister of the Canadian province of Quebec recently passed a controversial "secular" legislation that bans certain civil servants of persons in "authority" from wearing religious symbols or ostentatious markers of faith. These include teachers who cannot wear rosaries and in the case of Malala, headscarves while performing their duties as a teacher. If you want to read Malala Yousafzai's autobiography in Hindi, you can get this also from Amazon.
Malala Was Trolled, Compared To A Porn Star For Wearing Jeans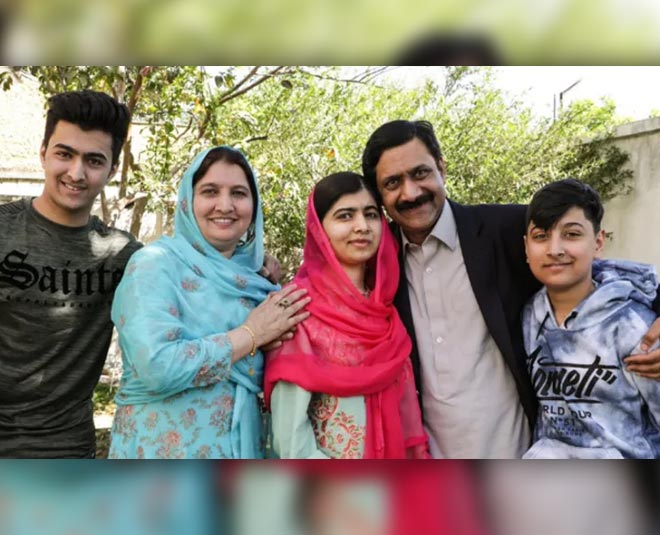 In 2017, a picture of education activist Malala Yousafzai went viral on social media where she was seen wearing jeans, kurta, and dupatta to cover her head. People from Pakistan compared her to Lebanese-American porn star Mia Khalifa as she opted to wear jeans. Just imagine a young girl who has been fighting tooth and nail to fight fanaticism in Pakistan was demeaned by people of the same country for wearing jeans. She was, however, covered from tip to toe. If you want to read about the journey, stories from refugee girls around the world by Nobel Peace Prize winner Malala Yousafzai, then get it from Amazon.
Malala's family gives her a lot of strength and support but she continues to witness the days of struggle.
Here Are Some Other Facts About Malala Yousafzai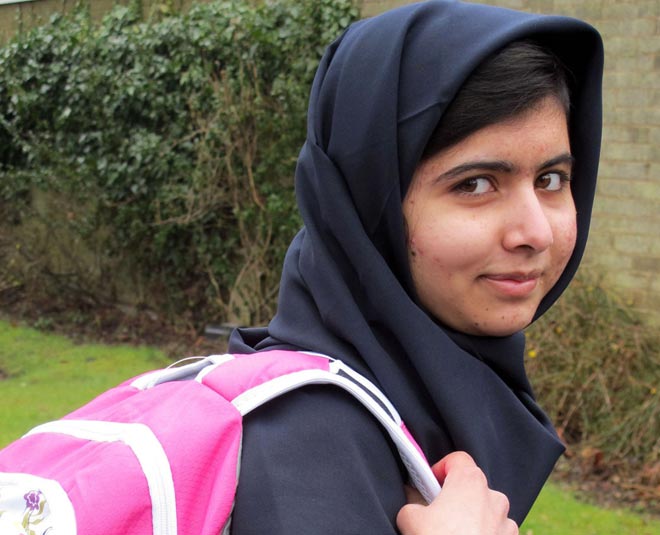 Malala was only 11 when she started blogging about what life was like under the Taliban for the BBC, using the pseudonym Gul Makai.
Following the violent assassination attempt on Malala, Pakistan announced the creation of the very first Right to Education Bill.
After Malala's recovery, she and her father founded the Malala Fund, the goal of which is to support "every child's right to 12 years of free, safe, quality education."
Malala has received over 40 awards and honors for her bravery and activism, including an honorary doctorate from the University of King's College in 2014 and a Grammy Award for Best Children's Album in 2015.
At 18, Malala opened an all-girls school for Syrian refugees.
In 2015, an asteroid was named after Malala.
In April 2017, Malala became a UN Messenger of Peace.
In her autobiography I Am Malala, the young Nobel Laureate confesses that she had stolen jewellery and trinkets from a girl in her class.
Malala Yousafzai, who was born at home with the help of her neighbours, got her first name, Malala (meaning 'grief-stricken') after Malalai of Maiwand, a famous Pashtun poet and warrior woman from southern Afghanistan.
Malala was in chemistry class when she came to know about Nobel Prize.
She started speaking about education rights when she was mere 11-year-old when her father took her to Peshawar to speak at the local press club. "How dare the Taliban take away my basic right to education?" Malala questioned the audience during her speech which was covered by newspapers and television channels.
In her biography, Malala wrote that she thought the Taliban, with their extremely long beards and intimidating black turbans, as being like the vampires in the Twilight Saga she enjoyed reading.
Malala's mother Toor Pekai Yousafzai started going to school when she was just 6-year-old but she stopped after a few days. Now, she is attending school in England where she has learned how to speak and write English.