Diwali is among the most loved festivals in India and now Indians settled abroad generally make sure that the festival is celebrated with equal zest and vigour in countries like Singapore but this year may be a bit different. We all have begun our preparations for Diwali in terms of cleaning, shopping for gifts, decorations and more. House cleaning is not something that all of us could be excited about. In fact, cleaning a house before Diwali is a ritual and whether you like it or not, you ought to do it. Here are some Diwali cleaning tips which we hope will be helpful for you as you still have some time in your hands.
Get Your Tools Ready For Diwali Cleaning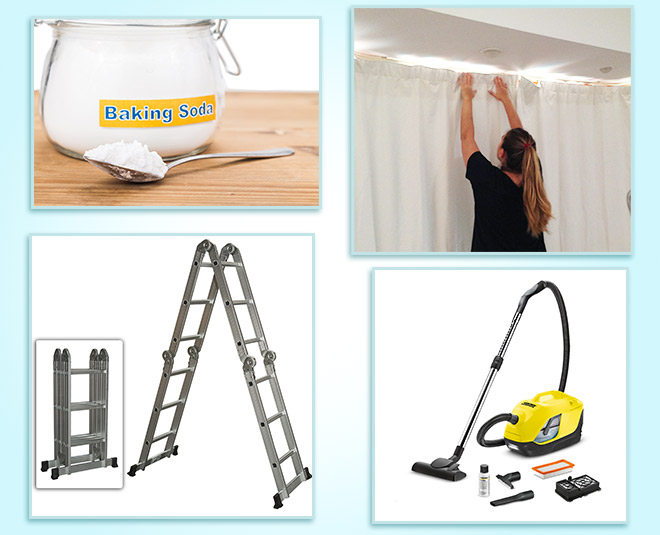 To start cleaning your house, you need certain tools and cleaners in place. Not all of us have everything in stock at all time. So get your cleaning materials, equipment and tools ready. Some of the essentials that you may need include a normal broom, brooms with sticks, house ladder, cleansers, duster, glassware cleaner, vacuum cleaner, cotton cloth or fibre, warm water, baking soda, vinegar and dishwashing soap.
Start Diwali Cleaning As Early As You Can
Cleaning an entire house is not a piece of cake. It's not just about the cleaning of just one part. We are talking about the cleaning of an entire house here, from the kitchen to bedroom, living room to puja room. One of the easiest ways to get it right without getting tired is to divide your work into 2-3 different sessions. Like bathroom can be cleaned one day and kitchen the other day. Bedroom and living area can be cleaned in one day and you can give final touches to overall cleaning on another day.
Chart it out in a diary, schedule it out, so that you stick to the plan. Try not to do everything at the last hour though as we may make several mistakes. If you have time, then you can clean your own home with care, and welcome Goddess Kali or Goddess Lakshmi in your abode.
De-Clutter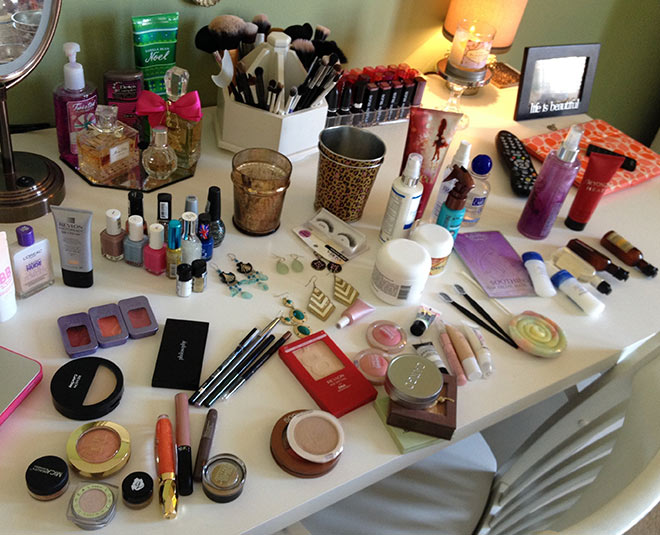 The very first step while cleaning your home for Diwali is to remove the clutter from your home. Dispose off the items you have not used in the past two years or things that you know deep down in your heart have a purpose anymore! The extra unwanted and unnecessary items are responsible to make your home look dirty and untidy. The moment you will start screening the objects, you can find that there are several things which you do not want in your home but still, they are just there since the Stone Age. And by de-clutter, we include your old make-up products as well! You must get rid of the items. You can donate them, put them on sale, or just throw them away in the trash can.
Cleaning The Floor
Clean the floors effectively with floor cleaners. You can use vacuum cleaners, sweepers, brooms and torn, old clothes to clean the floors. For cleaning the bathroom floors, use the bathroom cleaners which are available in the market. Besides that, you can also use baking soda.
Clean The Wardrobe
Please rearrange your clothes, it's high time! Change the paper or cloth of the shelves. Clean your hangers. Fold all of the clothes properly and arrange them in good order. You can put them in different piles on the grounds of categories like lowers, t-shirts, shirts, pants, formals, casuals, night clothes, fancy night clothes, travel gear etc. Donate the ones you do not wear or do not fit you anymore. There are various NGOs working for underprivileged Children, call them and they can collect and distribute it. Make separate compartments in the wardrobe, you can install drawers here, and use up the blank spaces on the doors of the wardrobe. If you think that there are some unwashed clothes, then instead of stashing them in the wardrobe, keep them in the laundry where you will wash them.
Cleaning The Bed
Similar to the way you cleaned your wardrobe, you can clean the boxes of the bed (Deewan as we call them). You should not use detergent etc to clean the box, but you can certainly use a dry cloth to clean it. Usually, we store blankets etc in the box bed and if that's the case, it may be a good time to let that blanket dry in sunlight. The mattress of the bed, the pillows, cushions, you can keep all these things under the sunlight to kill the germs. Spread clean bed covers and bed sheets and pillow covers.
Kitchen Cleaning
Image courtesy: thesourcebulkfoods.com.au
Cleaning the kitchen is not hard. Just gather ingredients like the dishwashing soap, vinegar, warm water and baking soda. Start by cleaning the racks and boxes inside the kitchen, followed by kitchenware, dishes, bowls and everything else. In order to clean walls, you may use detergent to clean the tiles.
Read More: Do You Have These 5 Must-Have Things In Your Diwali Shopping List
Cleaning Home Appliances
Home appliances like your television, music player, fridge and washing machines, can be cleaned using glassware cleaners. Cleaning these appliances is easy if you know how to do it right. First of all, remove any dust using the duster cloth. Then clean these appliances using a clean and dry cloth. Then use the cleanser and then scrub using a clean cloth to avoid scratch.
Cleaning The Curtains & Covers
Cleaning your upholstery and curtains is very important for a clean Diwali feel. Wash the curtains, sofa cover and pillow covers, change your linen. However, do not wash everything together, as your washing machine may not have the capacity to wash hundreds of covers at once. On the first day wash the curtains, the next day the sofa covers, this is how you can make your own routine and start washing the items.
There is a big reason why we clean our house and workplace vigourously during Diwali. According to Hindu mythology, Goddess Lakshmi only enters the home which is properly cleaned and well lit. So if you haven't already started, start now!
Did you like this article ?
Disclaimer
Your skin and body like you are unique. While we have taken all measures to ensure that the information provided in this article and on our social media channels is credible and expert verified, we recommend you consult a doctor or your dermatologist before trying a home remedy, quick hack or exercise regime. For any feedback or complaint, reach out to us at compliant_gro@jagrannewmedia.com