In a tough battle with Rubina Dilaik for the Bigg Boss 14 trophy tonight, contestant Rahul Vaidya's journey has had its fair share of ups and downs. He may have left the house in the middle but he re-entered and made his place in the reality game show which now has him in the grand finale with an immense backing of his old and new fans.
Rahul Vaidya who initially seemed to be a villain turned to be a genuine man for most who is loyal to friends but sure that wold teeth for his enemies. He has entertained the viewers of the house and given his best perhaps. Here is a low down on his journey in the house with the ugliest to the sweetest moments.
Rahul, Nikki, Pavitra Trio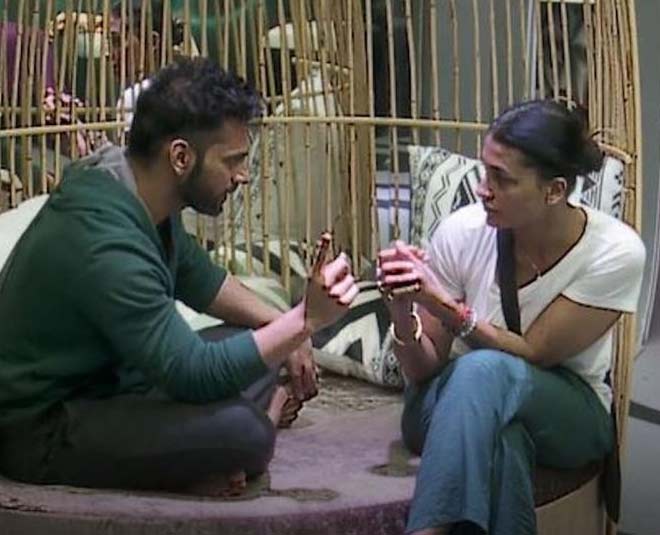 When the singer had initially entered the house, everyone could see his struggle to get along and make connections with the contestants. He indeed made friends with Pavitra Punia and Nikki Tamboli but that too started fading especially when Rahul pointed out to Pavitra that Abhinav Shukla who was married to Rubina, is someone she has a crush on.
This did not go down well with Pavitra. In the case of his weakened bond with Nikki, it was due to Jaan Kumar Sanu that all was lost. They would often have emotional arguments but when the mask task took place, it was all over as Nikki hiding the mask was not what Rahul expected and was emotionally hurt.
His Tiff With Sanu & Khan
Since the show began, Rahul and Jaan Kumar Sanu never got along and always had an unpleasant undercurrent. Jaan had also shared on the show that he has feelings for Nikki and that he does not like her getting along with Rahul so much which added fuel to the brewing hatred Rahul had for Jaan. Rahul also ended up putting Jaan in the nepotism box for which he was scolded by Salman Khan as well.
Speaking of Rahul and Eijaz' relationship, the two had a massive fight when Rahul re-entered the house. It lead to such an ugly point that Rahul ended up accusing Eijaz of showing off his masculinity on women, challenging him to take on the men in the house.
Enemosity With Rubina
The two have fought so much in the house that the press ended up calling the duo Tom and Jerry. They would go to any length just to bring down the other. Rahul never had a fondness for Rubina or her husband and actor Abhinav Shukla and always looked for opportunities to target them. He did not even hold back with his name-calling. The singer was of the belief that Abhinav does not have a strong personality and that this is a major reason according to him that the actor does not deserve to be in the house.
However, things changed gradually and Rahul and Rubina warmed up to each other. Rahul also sang a song for the actress and the video went viral on social media.
View this post on Instagram
Rahul's Fight With Jasmin Bhasin
Amid the travel task, a major fight broke out between Jasmin and Rahul when Jasmin accidentally fell off the rickshaw. Jasmin took it another way thinking that Rahul deliberately did so and name called him, throwing water on him with a bucket. Rahul did not hold back and gave it a tit for tat, accusing her that she was playing the "woman" card for something not at all justified.
However, the two did make up after Salman scolded Jasmin and she realised that she took it too far for no reason. Rahul and Jasmin apologised to each other at the end.
Don't Miss:
Aly & Rahul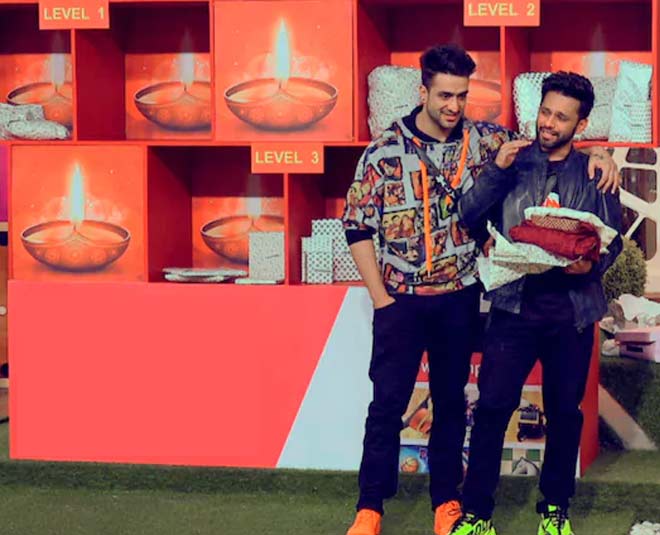 Since the beginning, Rahul has always outrightly supported Bigg Boss contestant Aly Goni and the two have forged a friendship which we wish the continue outside the house as well. It is not like they have never argued, they have indeed when the Ticket To Finale task took place, but they did not let this affect their friendship.
Rahul Ki Disha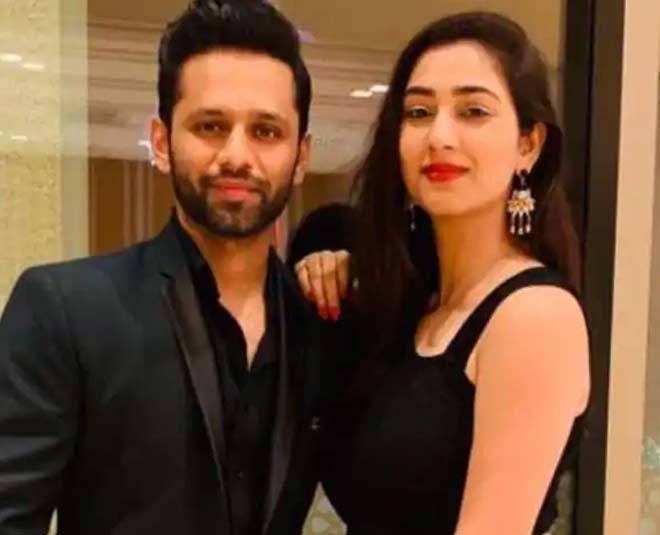 When the game began, everyone thought that Rahul will have an inclination towards Nikki or Pavitra but 'game palta' when Rahul spoke about Disha Parmar. On the actress' birthday, Rahul professed his love on National TV. Many believed it to be a publicity stunt as well. He was criticised for the same as people thought that he is doing this for sheer limelight.
Rahul's Tryst With Accusatory Limelight Hogging
Rahul would pick up fights with Rubina a number of times which was also questioned By the press. When there was a media interaction, Rahul was asked if he does this deliberately so that he makes headlines and gets all the attention? He was accused of boarding the Rubina "airlines" for the same. This made Rahul talk to and question Rubina. He said that whenever he approaches the actress, does this mean he wants the limelight? He questioned her for her statement that Rahul does it solely to be the center of it all. To this Rubina even apologised to him.
Disha's Entry On Valentine's Day
View this post on Instagram
This day turned out to be amazing for the couples inside the house. While Jasmin and Aly spent ample time, Rahul got to see Disha who made a surprise entry in the house. Rahul got super emotional and ended up proposing to her for marriage in front of the world. If this was not enough, Disha even accepted his proposal to marry each other which ofcourse made him ecstatic.
His Fight For The Win
View this post on Instagram
Rahul Vaidya is now in the top 5 list of finalists who are pitted against each other. The two main possibilities being discussed by fans are the win or either Rubina or Rahul. Rahul in fact turned out to be the first most tweeted contestant with 10 million tweets about him to his credit. However, Rubina's fans surpassed that record as well and made her the most tweeted contestant in the history of Bigg Boss, ever! Now the question is, who will win?
Don't Miss:
Celebs Supporting Rahul Vaidya
Many celebs just like fans have been watching the show diligently and the contestants found supporters in them. Here are some posts including Instagram videos and tweets of celebs who shared their love for Rahul.
Congratulations in advance mere bhai😎@rahulvaidya23@ColorsTV#BiggBoss14pic.twitter.com/O99EhZxkcm

— Shreyas Talpade (@shreyastalpade1) February 8, 2021
View this post on Instagram
Give a shoutout to your fav contestant in the competition and stay tuned to HerZindagi for the latest updates on Bigg Boss 14.