It was a shicker for us all when Aamir Khan and Kiran Rao announced their divorce in a joint statement on July 3. They will be co-parenting their 9-year-old son Azad indeed but we will miss the mushy moments of the former couple that was married for 15 long years. Here are some of those times when the two were madly in love and showed how much they respected each other during the marriage.
1Aamir, Kiran's Respect For Each Other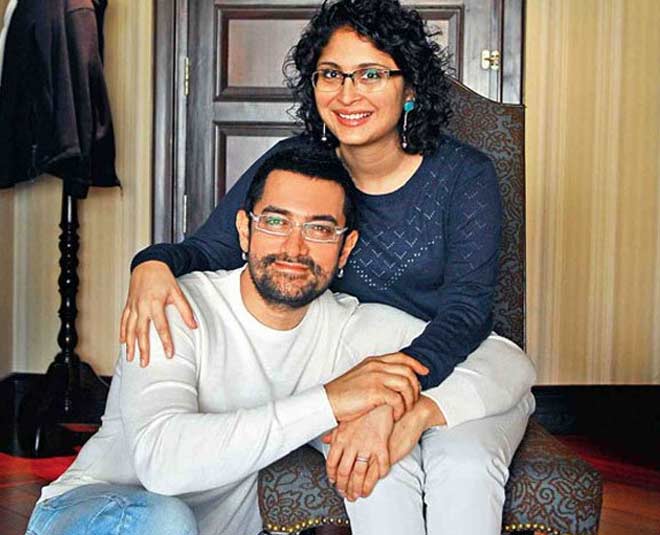 The couple had immense respect for each other since day one and they have been very vocal about it as well. Being a "perfectionist" Kiran once said that Aamir used to zone out even when he was with the family but again that is something she is not sure of she wants him to change. Reason being that this is the man she fell in love with initially so how can she change him.
2When Aamir Bought Earrings For Kiran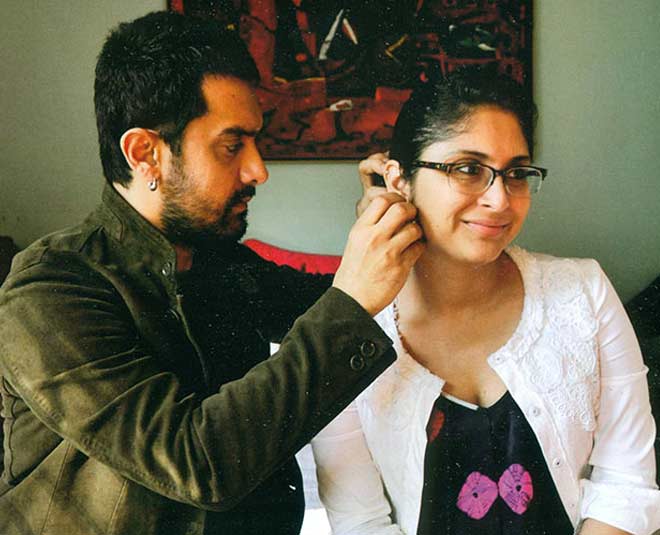 The couple was not even dating but their friendship or camaraderie was always there. This was during the time of Lagaan when Kiran was an Assistant Director. He had taken Kiran's earring for the role in exchange to which he went and bought another pair for her with Reena at a Taj Hotel shop.
3When Aamir Put All Rumours To Rest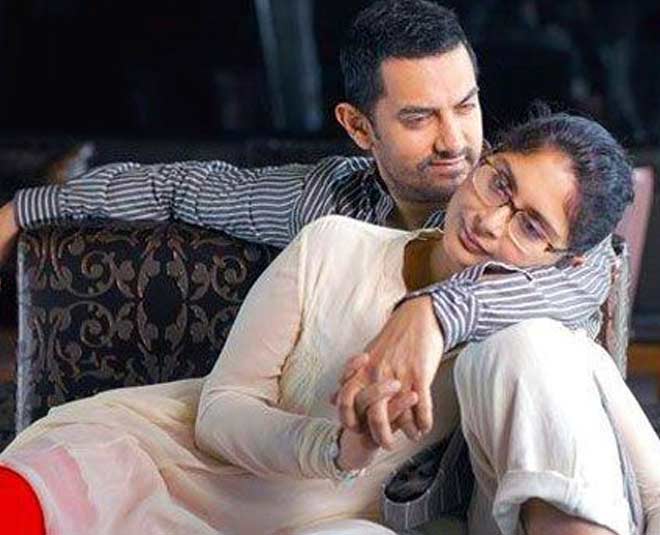 During Dangal, there were rumours that he was having an affair with co-star Fatima Sana Sheikh. But he put all that false gossip to rest by indulging in some public display of affection with his wife at the airport.
4The Moment When Aamir Realised His Feelings While Talking To Kiran On The Call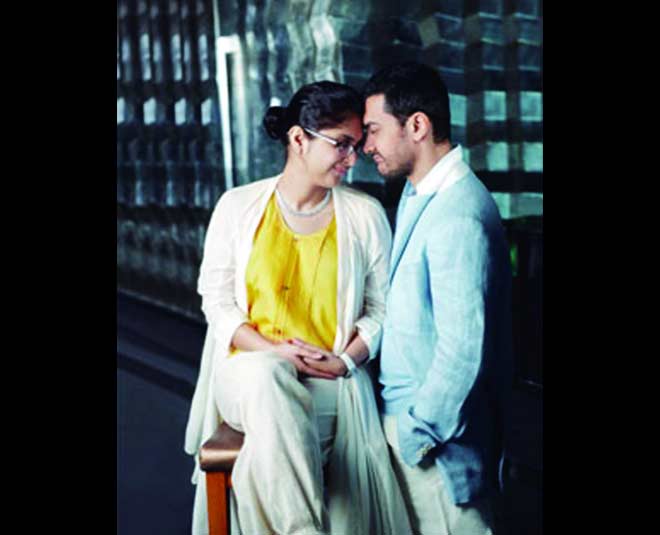 In a video that surfaced a while back, Aamir had once shared the moment he realised that he felt good while talking to Kiran. He said: "In that moment of trauma, her phone came and I talked to her on the phone for half an hour. And when I put the phone down, I said, 'My God. I feel so happy when I talk to her'. It struck me in that instant that when I am talking to her I am so happy. Then we began dating and seeing each other. We then lived together for over a year before getting married."
5When Aamir Khan Said That He Cannot Imagine His Life Without Kiran As His Partner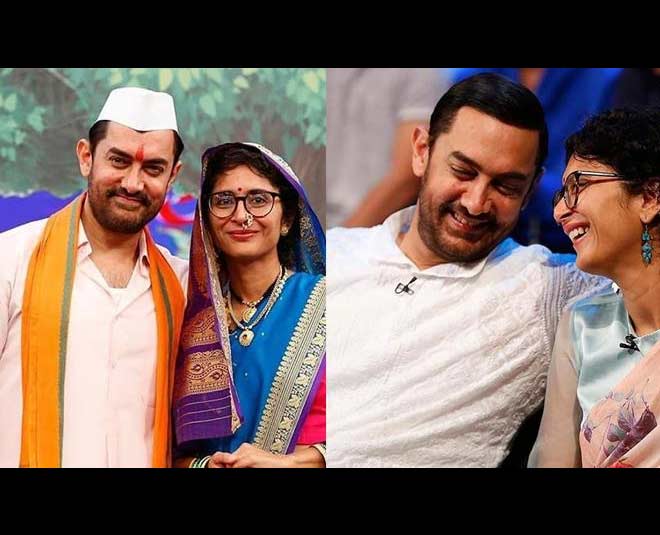 In the same video, mentioned above, Aamir had in fact said: "I can never imagine my life without Kiran as my oartner. I feel very blessed and I am very fgrateful for it."
6That Kiss At The Airport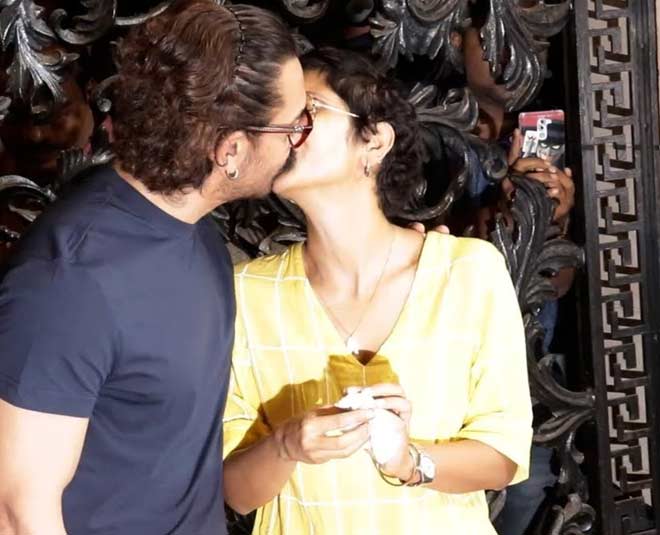 The former couple was often spotted displaying and expressing their love for each other in public and this pic which went viral was taken at the airport.
7The Trio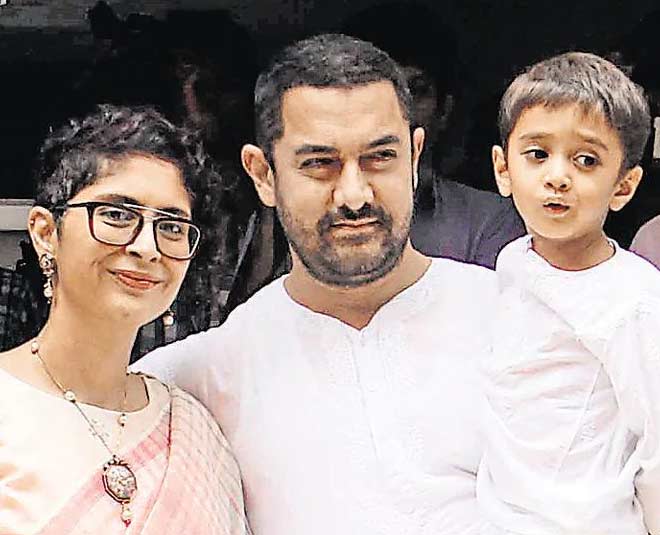 Once in an interview, Kiran had said to Aamir that he often zoned out. To which Aamir said that after this he too realised that he had to cut out some family time and indulge more. So he promised Kiran an evening time when he would be back home and gove Azad and bath, have dinner together. Aamir Khan has always been very protective of his family people.
8Birthday Kisses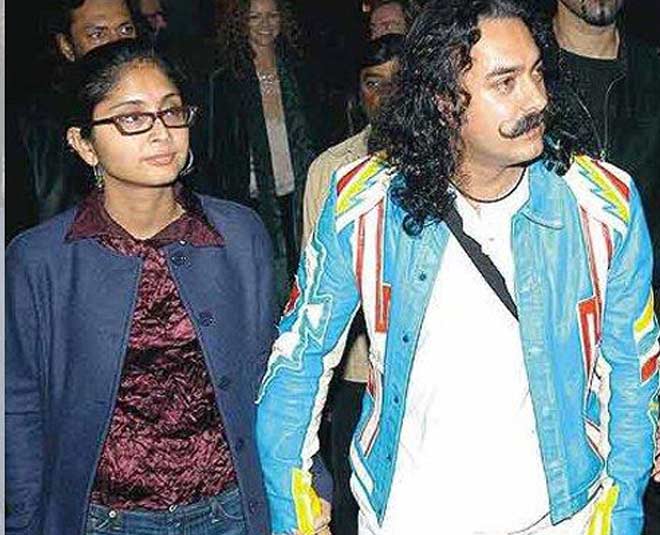 We already know that the couple would often display their love and we cannot rule out their passionate kiss on Aamir's birthday. The couple had a press conference for his birthday and they did not shy away from sharing a smooch. The actor as per reports could not take his eyes off her the entire time during the conference.
9On Koffee With Karan Sets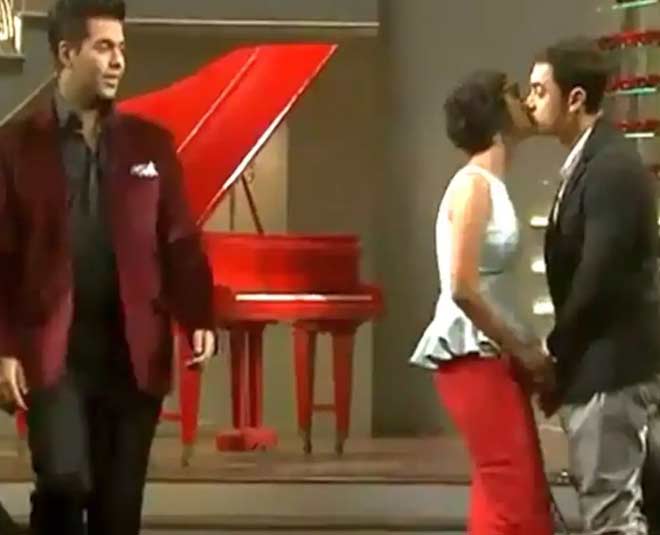 Aamir was one of the few guests who had rarely been on the Koffee With Karan couch and this time when he attended it with his wife Kiran Rao on the fourth season, we were all surprised. The couple went all mushy and shared a kiss and hug on national television which was probably the first time Aamir Khan was seen kissing someone off-screen.