Facing trouble in marriage? Fret not! Vastu can do the miraculous job when it comes to restoring long lost love in a relationship and filling lives with positive energies. By igniting romance and deep emotional connection, it can create an unbreakable bond between you and your husband. So, let's hear from an Astrologer and Vastu consultant, Ridhi Bahl, about how you can brighten up your love life and drown in the reservoir of the unflinching love of your partner.
Add Fresh Flowers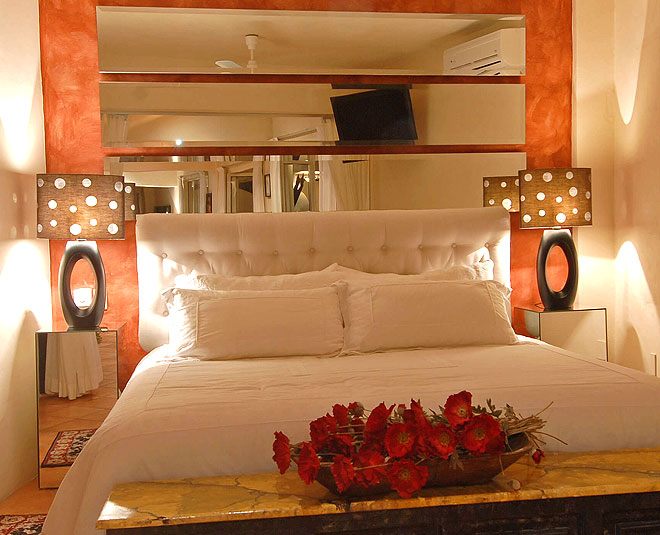 Decorate your room with red flowers to ignite romance and deep feelings in your love life.
Photo Frames
Don't just store your mushy pictures in a photo album. Instead, hang them on the southwest wall of your bedroom and ignite the lost spark in your married life!
Bed Direction
A couple's bed should be placed in the southwest direction of the house. According to Vastu, it helps nurture love and understanding between the couple.
Use Wooden Beds
Wood is known to emit warm energy. On the other hand, the metal beds emit cold energy. So, buy a wooden bed for a warm and coziness in your bedroom.
Sleeping Direction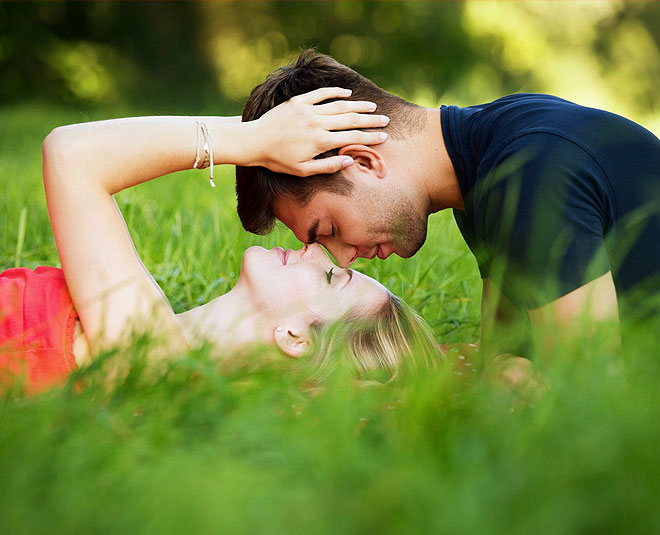 Instead of sleeping on the left side, wife should sleep on the right side of the bed. According to Vastu, it will make your relationship strong and will positivity in your lives.
No Sharp Objects
Sharp objects or antiques such as knife and scissors should not be kept in the bedroom, as it creates sourness in relations.
Magic Of Mirrors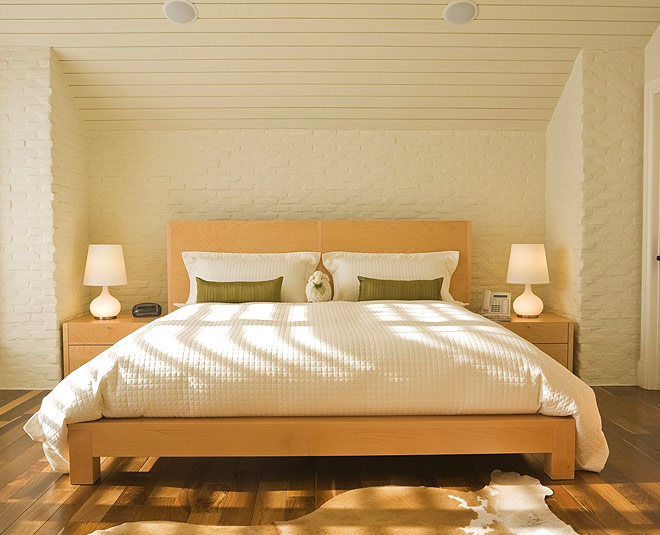 Be it for decoration or a utility purpose, a mirror should not be placed in a bedroom. They are the biggest source of attracting negativity and lead to quarrels and discomfort in relations.
No Black Objects
Ensure any black coloured thing is not kept in your bedroom as it can bring negativity in your life.
Don't Let The Electronic Devices Come Between You Two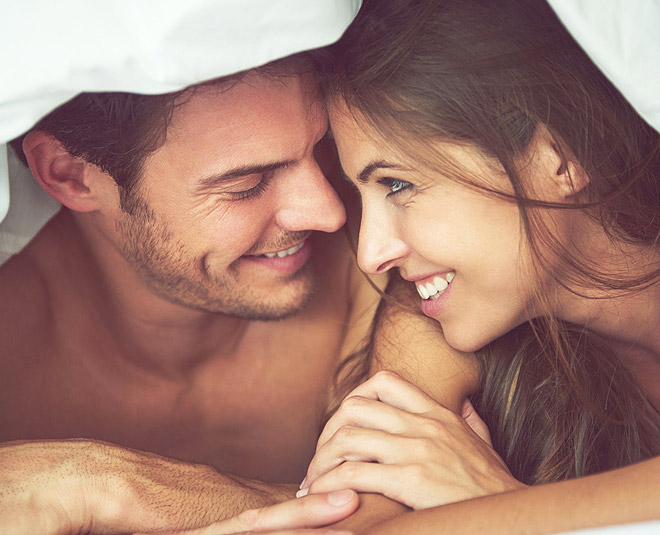 The stress of work in the bedroom is known as a relation spoiler and there is no denying it. Although it seems impossible to imagine your life without gadgets, these electronic devices can be a mood spoiler and you surely don't want that, right!
Don't Miss: Put An End To Saas-Bahu Quarrels With These Vastu Tips
Bedroom Decor
Avoid placing your bed against two walls where one partner is symbolically trapped in the corner, and consequently, feels trapped in the relationship.
If you are facing any trouble, try following these tips and live a happy married life.
Did you like this article ?