Released in 2018, Padmaavat turned out to be one of the biggest hits of all time. Other than four Filmfare awards, the flick also won three National Awards, including National Film Award for Best Choreography, which was given to Jyothi D Tommaar by the honourable Vice President of India, Venkaiah Naidu in the presence of the Union Minister of Information and Broadcasting. It has been a year since the ace dancer-choreographer was conferred with this prestigious accord. And now that Independence Day is just around the corner, Hz thought what's a better occasion to know how Jyothi Tommaar became an inspiration to many with her love for folk art than this occasion!
Padmaavat's Ghoomar song has become an iconic number. What was your inspiration behind the signature step?
It is a folk art form and the steps you have seen in the dance are pre-existent. All the movements in this song are traditionally performed since ages in Rajasthan. However, there are two kinds of dances, especially in Royal families, one is known as Ghoomar and another, Naach. So, the choreography of Padmavat Ghoomar song is a combination of steps from Ghoomar and Naach.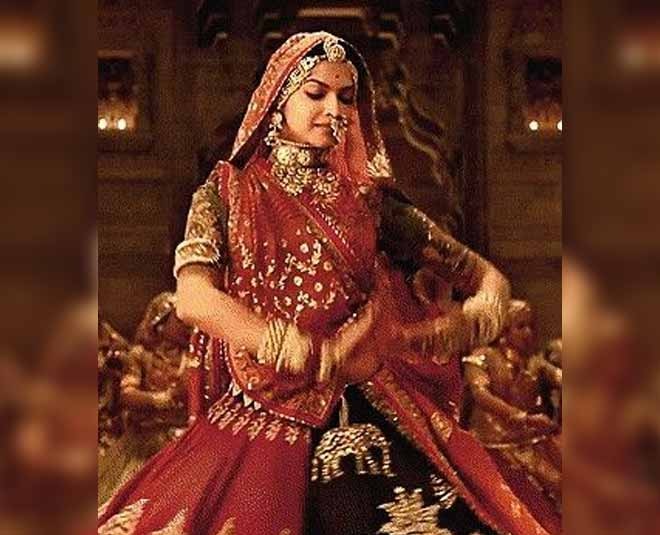 Back in 2003 when Sanjay ji (Padmaavat director Sanjay Leela Bhansali) had come to see my group performance. We had performed the signature step back then, and Sanjayji really loved it. His memory is so sharp, he remembered certain steps and he was very specific that he wanted those steps in the song. While my guru, late Rajmata Sahina, has been my inspiration, it was also Sanjay ji, who decided what step is to be outin the song.
Don't Miss: Follow These Beauty Tips To Get Healthy & Flawless Skin Like Deepika Padukone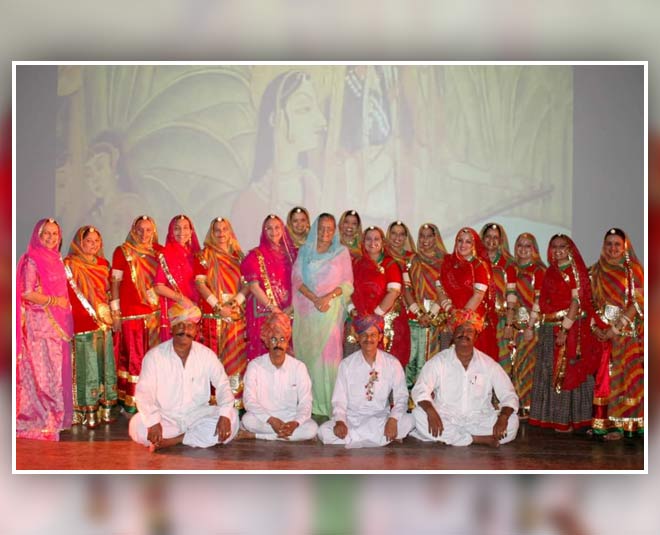 From being a performer & a teacher, how did you end up choreographing one of the most popular songs of India?
I know Sanjay ji since 1987, I was performing with the Gujarati troop at that time. We were in touch and used to speak, when his movies would release we would discuss it. During a workshop in Mumbai in 2003, I had called Sanjayji to see the performance. When he saw the dance, he told my guru that in future whenever he would make a film where Ghoomar will be performed, he would want her to choreograph that song. In 2016 Sanjayji decided to go ahead and gave me a call, since my guru passed away.
Don't Miss: 7 Times Deepika Padukone Left Us Spellbound In Silk Sarees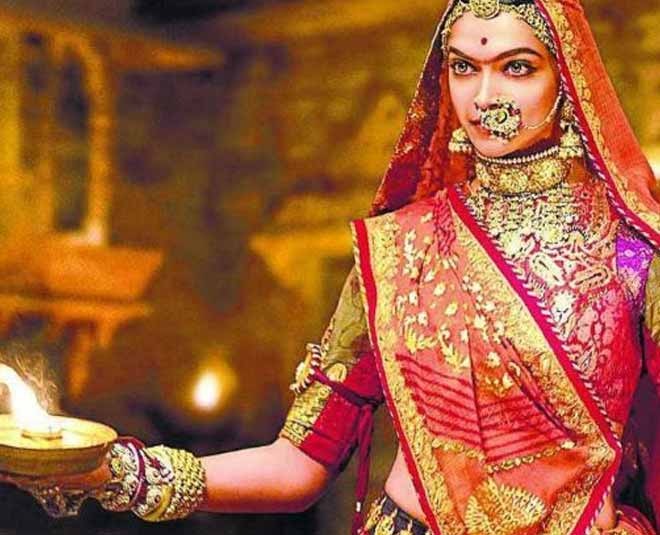 Were there any challenges you faced while choreographing this song?
The biggest challenge was maintaining a balance of authenticity and the commercial aspect. Traditionally, the princesses and queens, when they used to dance even if only women were around, they would pull a long ghunghat and then dance. But, it wasn't possible for the film. Still, Sanjayji wanted this aspect to be there. So, in one sequence we made Deepika Padukone do it. Sanjayji gave me a free hand to maintain the balance of authenticity and commercial aspect of choreography.
When it comes to dancing while performing Ghoomar, there are no formations, but it's always done in circles. Whereas, Naach is performed in semi-circles. Since it was a combination of Naach and Ghoomar, in the whole song it can be seen either there is a semi-circle or a big circle with more internal circles. So, we maintained the authenticity, base and root discipline of Ghoomar.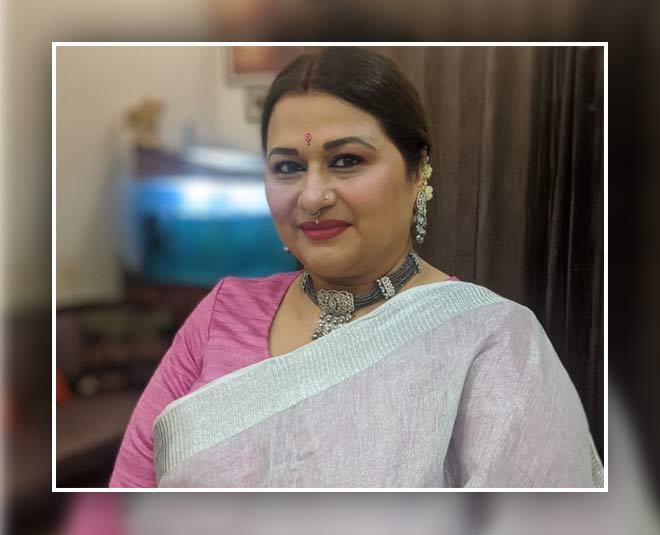 Share some of your most memorable moments from the sets of Padmaavat.
This incident happened on the first day of choreographing Ghoomar and it made the whole cast and crew have a hearty laugh. It was Deepika's first day on set and we started with the song, and her lehenga was very heavy, so when she took circles, she could not stop even after being called cut. The traditional lehenga was so heavy that literally woh lehenge ke saath mein beheke chali gayi (she swirled away with the lehenga) and she finally stopped and said, "oh my God! this lehenga is so heavy."
Even the jewellery used to poke her a lot and cause rashes and scratches, hence we would put bandages around. It wasn't an easy task for Deepika, to dance with such heavy costumes & pieces of jewellery and yet, she maintained expressions and danced elegantly.
Speaking of Deepika Padukone, how was your experience of working with her?
When it comes to working with Deepika, we all call her diva which is the perfect name for her. She is a professional person, and also a very humble, respectful person. When I met her, she told me that she wanted to learn every detail of the song as she knows Sanjay ji is a perfectionist. She never was overconfident and was always open to learning. She would come to rehearsals with that open to learn attitude, which was very nice.
In the end, she asked me, did she make me proud. I told her not only me but also my guru, late Rajmata - she would be very proud of her. Deepika is very particular with her shoots and I really love the way she handles herself. She would do her shot nicely and go back to her spot and sit. She is an amazing artist.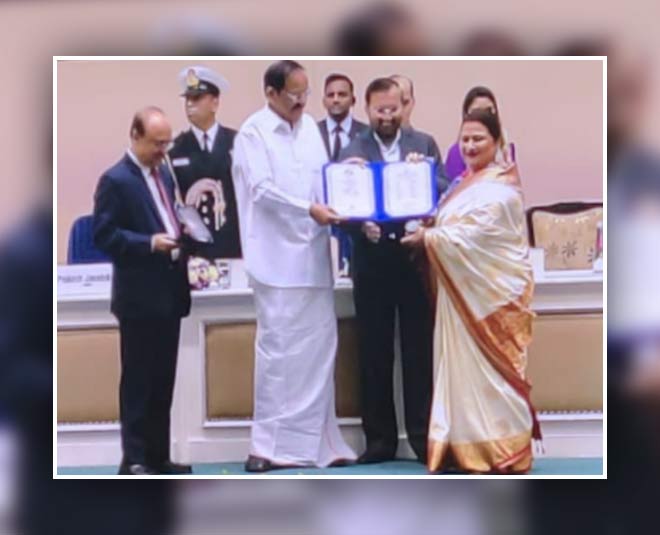 You have become an inspiration for many, especially for those who are trying to make a place in Bollywood.Any suggestions for them?
If you think your art is good and should be noticed, then you should work with yourself to refine it more and more. Nowadays, you have to be on your toes, you have to perform and present something different in a way, something which has soul, something which has a shelf life, hence you have to be strong in what form you know and to sustain it is important.
How was receiving one of the highest-ranking awards in India, the National Film Award?
It was an amazing and proud experience. Honestly, when I did this song I never had an idea that it would reach this height. I learned this dance form from my guru, Rajmata, who was a princess in Kishangarh, Rajasthan. She used to say that when someone sees this dance form, they feel lost in it and get dreamy. Hence, I perhaps somewhere knew people of India would love the song, as the form is authentic and original.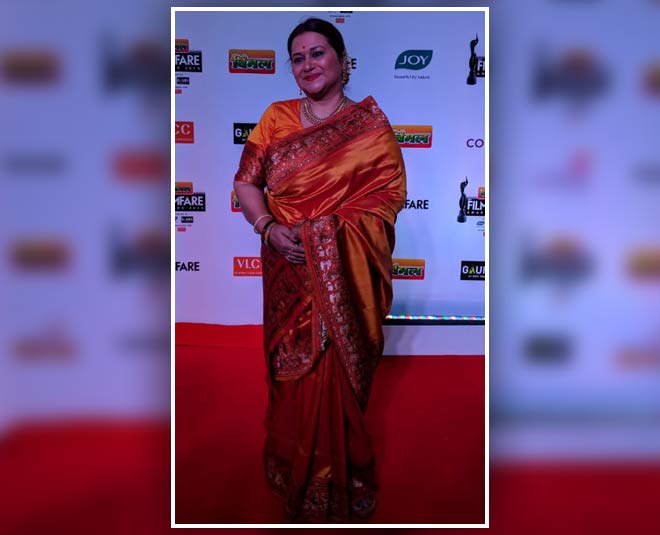 There were many controversies related to this song, such as queens didn't use to perform dances. Since you hail from Rajasthan and you learnt Ghoomar from a Royal herself, what was your opinion on the same?
Yes, there were controversies and I mentioned that my guru herself was a princess, who was honoured with Padma Shri. In those times, Rajmata took a step and showed the world what Ghoomar is. This was also one of the reasons why I had tears in my eyes and missed my guru a lot while receiving the national award.
If you liked this article, do comment on our Facebook page. Stay tuned to HerZindagi to read more such articles.