Global star Priyanka Chopra's name commands respect and her beauty, admiration. She, who won Miss World title in 2000, is known to have a strong personality beyond that charming face. From her wit and hard work, the actress has been inspiring women beyond the realms of pageants. While she became popular after joining the Bollywood industry and showing her acting prowess in Hollywood, Priyanka also always received appreciation for staunch words, unapologetically correct demeanour, and her polite smile. As she is about to ring into her 38th birthday soon, we thought of motivating your hearts with some of her most inspiring quotes. Check it out!
"I Am Hugely Flawed"
While many try to be perfect and put on a mask to show they are flawless, Priyanka Chopra, on the other hand, embraces the fact that she is not the kind of perfect that the society expects everyone to be. She was quoted saying "I think it's great to be flawed. I am hugely flawed, and I like it this way. That's the fun of life." After all, we all make mistakes and learn from it, and perhaps this is the beauty of life.
"Destiny & Hard Work Go Hand In Hand"
When it comes to success and achievements, there are those, who think that they will only get as much as they are destined for, also there are others, who feel that with hard work, they can shape their future as they want. And, then there are also several like PeeCee, who "believe destiny and hard work go hand in hand." She shared, "I was studying to be an engineer when my mom and my brother sent my pictures for the Miss India contest. I didn't even know about it. If that isn't destiny, what is?"
Don't Miss: Priyanka Chopra Joins The Instagram Rich List, The Only Bollywood Celeb To Bag The Spot
"Be True To Who You Are"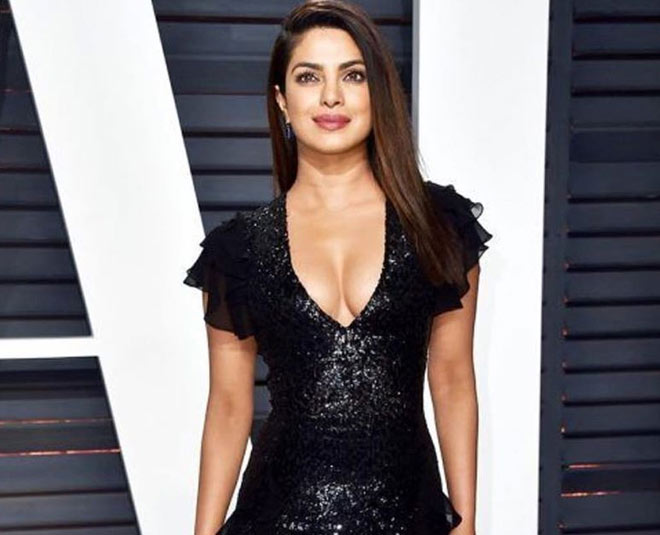 As we grow up, humans start depending more on themselves, instead of family and friends. It is part of growing up and becoming an adult. Between all this, we face several problems, and it is important for the sake of such times that we must remain honest to ourselves. Evidently, Priyanka Chopra thinks so too, as she was quoted saying, "Be true to who you are. Be courage. Be selfless. Be love."
Don't Miss: Desi Girl Priyanka Chopra's Most Expensive Fashion Outings At Oscars And Grammy
"Financially Independence Gives The Ability To Protect Yourself"
Women around the world have been facing domestic violence for ages. One of the reasons behind the same is the financial dependency on their partners. Not only does this dependency becomes a trap, but somehow it makes women incapable of making their own decisions. "Financially independence gives you the ability to protect yourself when life happens, to stand on your own feet and say alright I can do something about it without being helpless," said Priyanka during an event, as per media reports.
"I Recommend Everyone To Wear Confidence"
We spend oodles of money on clothes and makeup to look our best. But, most of us forget that these are to enhance what we already have. The most vital thing to wear is your confidence, in order to look amazing all the time. And this is probably one of the best beauty mantras by any celebrity. "The one thing I wear best is my confidence. That's what I'd recommend to everyone," the actress was quoted saying.
"I Can't Take Anything For Granted"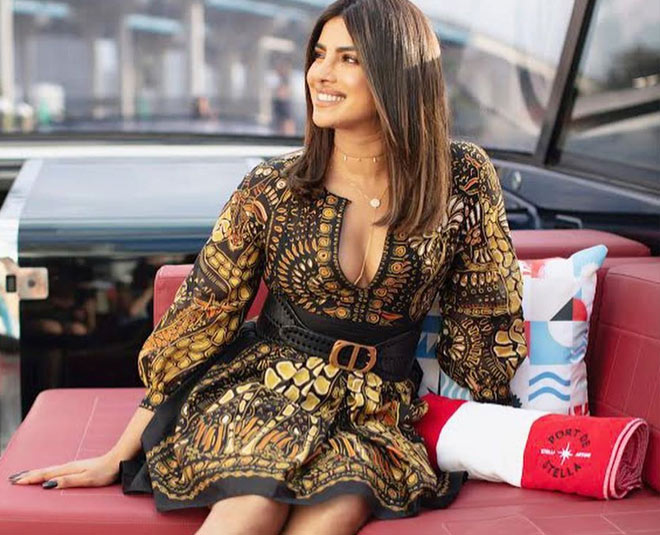 Once you achieve something in life, it is imperative to keep working on it to improve it further. But, assuming that you will always have it and taking things for granted might deviate you from your goals. Therefore, keep re-examining yourself and keep making efforts just like the global star Priyanka, who believes, "If I want to achieve so much, I have to do what it takes. I can't take anything for granted."
If any of these quotes inspired you to be the better version of yourselves, do comment on our Facebook page and stay tuned to HerZindagi to read more such articles