Fenugreek Seeds Water Benefits, How To Make It At Home
Fenugreek seeds water can benefit your health in multiple ways. Read on to know how.
Methidana or fenugreek seeds is commonly used in Indian kitchens as a spice to add great flavour and aroma to different recipes. However, other than being a kitchen staple, methidana or fenugreek seeds can also benefit our health in many ways.
Fenugreek seeds are packed with vitamins and minerals which are crucial for our overall health. These tiny seeds also have antioxidants and anti-inflammatory properties that are good for your body. Fenugreek seeds not just add great flavour to your different preparation, they have some amazing benefits for your health too. Methi or fenugreek seeds are great for your skin and hair too. If you don't add methi to your curries and veggies then here is an easy way to consume it everyday. One great way of doing it is by drinking methi water. Methi or fenugreek water can be prepared at home easily. Read on.
How To Prepare Fenugreek Seeds Water At Home?
In a pan, add fenugreek seeds. Roast these seeds and take off flame.
Now in a blender, add these seeds and turn them into a fine powder.
In a glass of warm water, add 1 tsp of fenugreek powder and mix.
Your glass of methi water is ready. You can drink this in the morning to enjoy maximum benefits.
Benefits Of Drinking Fenugreek Seeds Water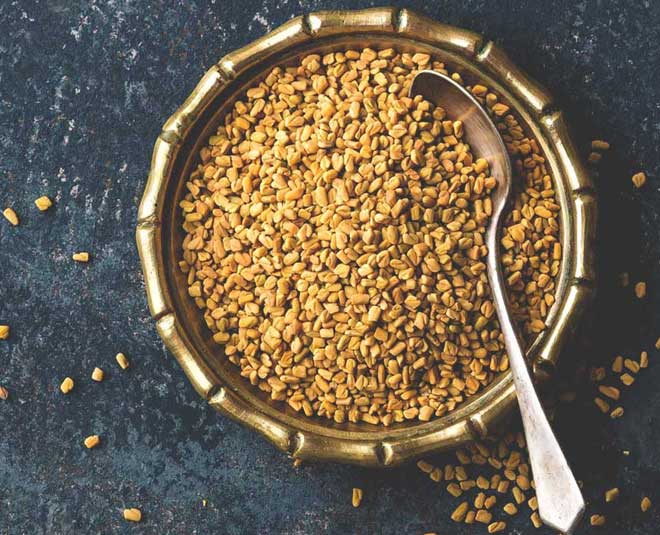 1. Drinking methi water will keep you full for long. Methi is packed with fiber which gives you a feeling of fullness. This helps you manage your weight. When you feel full, you don't eat many calories and also prevents you from bingeing on unhealthy snacks. It also prevents bloating.
2. Fenugreek seeds have nutrients that help in hair growth. Consuming fenugreek water will promote hair growth, improve hair volume, and keep hair problems such as dandruff, roughness at bay.
3. Fenugreek or methi water helps in flushing out the harmful toxins from your body and it helps inimproving your bowel movement. It helps you fight against digestive problems. It prevents constipation, indigestion among other digestion problems.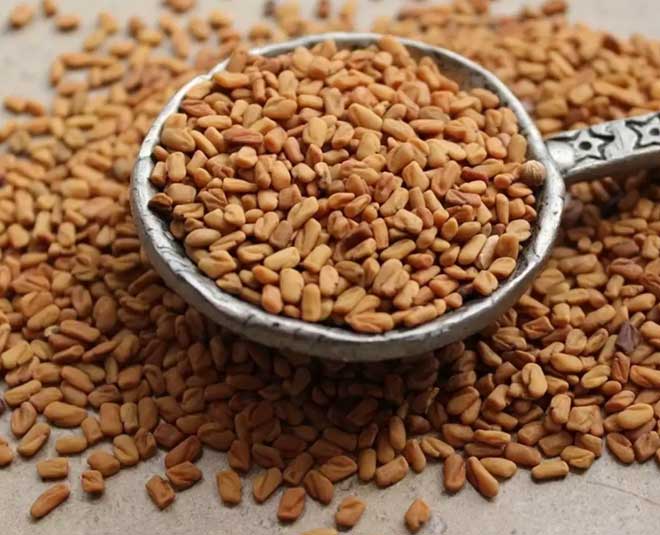 4. Methi seeds are a great remedy for diabetics. Methi helps in controlling the blood sugar level. The amino acid compounds in fenugreek seeds increase insulin secretion in the pancreas which helps in lowering the blood sugar level in the body.
What Does The Expert Say?
View this post on Instagram
Acharya Balkrishna, M.D. Patanjali Ayurved Ltd Haridwar & co-founder of Patanjali Yogpeeth Trust Haridwar on his Instagram profile shared that consuming methidana or fenugreek seeds is immensely helpful in treating diabetes. He shared that consuming it can also help in preventing cataract which diabetics usually suffer from.He further on his post shared that one should drink methi or fenugreek seeds water on an empty stomach.
5. Consumption of fenugreek helps in treating kidney stones. Methi seeds help in improving kidney health.
6. Fenugreek has anti-inflammatory properties and this helps in treating heartburns.
7. This water is great for your skin as well. Methi works on your digestive system and removes all the harmful toxins from your body. This prevents acne and many other skin issues like fine lines, dark spots, and wrinkles.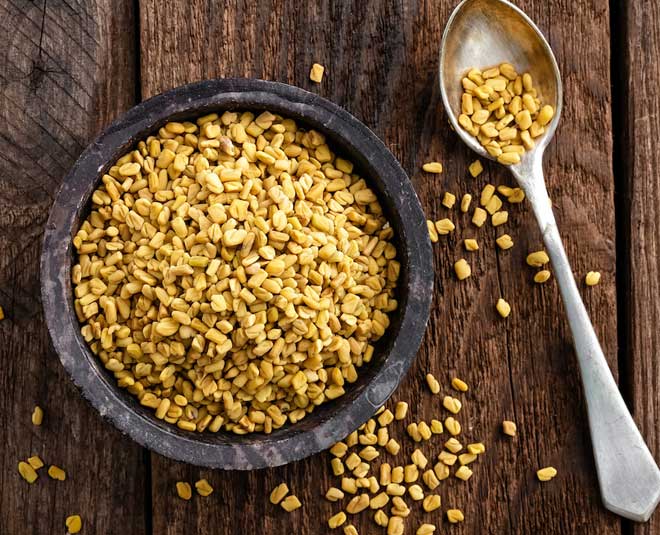 8. According to a study, consuming fenugreek helps in increasing breast milk production in lactating women.
9. Methi seeds have natural soluble fiber present in it which is good for your heart. They protect your heart from heart attacks. These seeds also prevent abnormal blood clotting that can lead to heart strokes.
10. Drinking fenugreek water also helps in reducing the bad cholesterol in the blood and these prevent the risk of heart problems.
Don't Miss:Make Your Family Eat This Healthy And Delicious Methi Dana Sabzi That Has Some Amazing Benefits
11. Drinking methi water is a great way of consuming fenugreek seeds. Now that you know how to make this water at home, start drinking it regularly. This will help you improve your overall health. You can consume it every day to see the best results.
Don't Miss:Fenugreek aka Methi Is A Boon For Skin And Hair
Recommended Video
Now that you know the amazing benefits of drinking methi water, do make it a part of your diet and share the results with us! However, make sure you consult with your doctor before having it if you are pregnant as it may have a strong effect on the reproductive system. If you are suffering from any serious health issues, then also we suggest you consult your doctor before making this drink a part of your daily diet. For more such stories and health-related advice, stay tuned to HerZindagi.