While discussing health and fitness we give a lot of emphasis on nutritious foods and effective exercises. But we forget about teeth that break down the food into small particles to support the digestive system. Unfortunately, we give the least importance to our dental health.
This negligence leads to common problems like cavities, gum disease, cracked or broken teeth, sensitive teeth, and loose teeth. Treatment for these can turn out to be over the odds and time-consuming. Therefore, individuals must try to prevent it in the first place. However, due to growing age, bacterial plaque built up and unhealthy lifestyles people are frequently seen struggling with loose teeth.
Alongside consulting a doctor, you can also try these home remedies to provide needed vigour to your teeth!
Amla Powder
Amla is an utterly rewarding food item. Be it your hair or health, consuming an Indian gooseberry can enhance the way you look. Its powder, which you can buy at the store or make at home by grinding dry amla, can help support connective tissues of the teeth. With regular usage the tissues will heal and regenerate, leading to tightened teeth.
Steps
Take a small bowl, add 1 tablespoon of amla powder, and 2 tablespoons of water.
Mix it well to remove the lumps. Let the consistency be thick.
Take a little bit of paste on your forefinger and massage your teeth and gum with it.
Try using this once a day.
Calcium & Vitamin D Supplements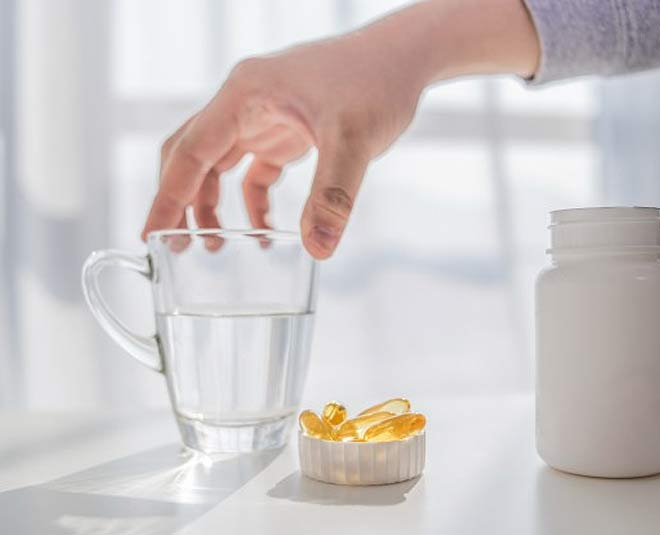 In the formation of teeth, calcium and vitamin D plays a significant role. With growing age, if you consume less food rich in calcium and vitamin D, the effects will start showing on your teeth and bones. To support the deteriorating health of your teeth, add calcium and vitamin D supplements in your daily diet, after consulting your dentist. It will boost your tooth retention capacity.
Garlic
Used regularly in most Indian households to add amazing flavours to the food, garlic is packed with a slew of benefits for our better health. It has a strong antimicrobial agent, so if the reason for your loose teeth is any bacterial attack, garlic will fight it and will help you in bidding adieu to those harmful microbes over time.
Steps
Take one garlic clove, peel it, and cut it into two halves.
Place a piece near the affected area, in between your gum.
Let the juices cover the tooth. Leave this on for as long as possible.
Try this home remedy 2-3 times a day.
Mustard Oil & Honey
Honey and mustard oil have great potential to remove the foul smell, bacteria, and plaque from your mouth. It is because they are loaded with antibacterial properties. Other than helping to fight common dental problems, it strengthens gums and tightens loose teeth.
Steps
In a small glass jar, add 1 tablespoon of mustard oil and 1/2 teaspoon of honey.
Mix well and massage your teeth gently.
You can use your forefinger or a soft toothbrush to massage the affected area.
Lastly, rinse your mouth with warm water.
Store the remaining mixture and use it later.
Use it after every meal to not let the infections attack again.
Turmeric & Long Pepper
Turmeric has oodles of medicinal value. It is a superfood, which is being used in our country to treat diseases for generations. Turmeric's active component is curcumin, which is anti-inflammatory, antioxidant, and antimicrobial in nature. Whereas, Indian long pepper possesses analgesic, anti-inflammatory, and antibacterial properties. Therefore, both together can reduce pain and inflammation.
Steps
Start by making a powder of long pepper by grinding it.
Take a bowl, add 1 teaspoon of turmeric and long pepper powder.
Add 1 teaspoon water and make a thick paste.
Massage the paste gently on your gums for about two minutes.
Rinse the mixture with lukewarm water.
Do this daily, but don't eat or drink anything for the next 30 minutes after using this home remedy.
You must visit a dentist if your teeth are falling or if the infection has become active, causing too much pain.
If you liked this article, do comment on our Facebook page. Stay tuned to HerZindagi to read more updates.