Have you ever heard of fruits that are as expensive as one of the jewellery pieces in your wardrobe or even a full-size car? Well, if you haven't then let us tell you about some exotic fruits from around the world that rare, nutritious and super healthy. These fruits are grown differently or are naturally different and rare and that is why the hike in the prices. So, here's a list of the world's most exotic and expensive fruits that you should definitely know about.
1Buddha Shaped Pear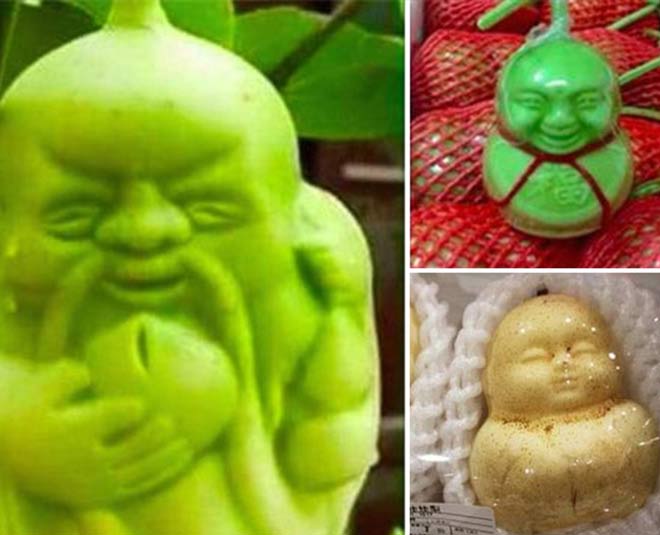 Buddha Shaped Pears are one of the most exotic and expensive fruits in the world. These pears are grown inside moulds unlike the natural ones and that why they come out as little statue of Buddha. One of these pieces can cost around Rs. 700.
2Cube Watermelons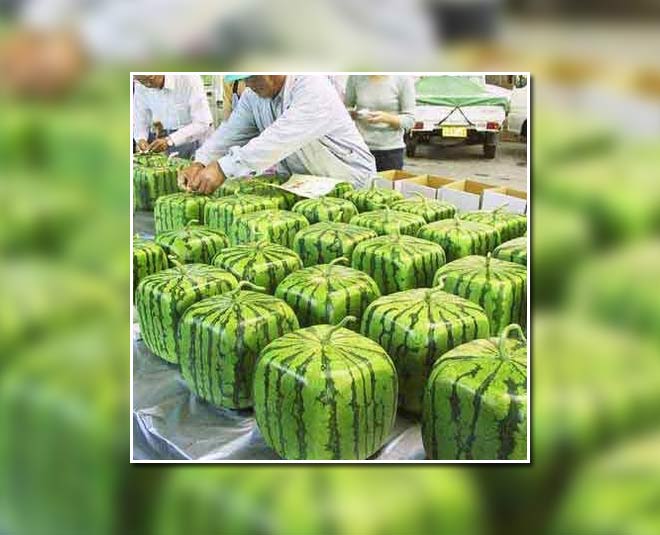 These cube-shaped or square-shaped watermelons are also one of the most highly-priced fruits. They taste just like the normal watermelons but cost around Rs. 60,000 for 5 kgs due to their unique shape.
3Dekopon
Dekopon is another fruit that is super healthy and can easily loosen your pockets. These oranges known for their sweet taste and juicy flavour are available at Rs.5800/kg.
4Taiyo No Tamago Mango
These mangoes are handpicked on the basis of their sugar content which should ideally be higher than 350g. A pair of these fruits costs around Rs. 2,26,800, yes you saw that right!
5Yubari Melons
These are the hybrid quality melons that grow on Hokkaido Island. These melons grow as a result of a hybrid between two types of melons and are sold for R.8.75 lakhs that makes them the most expensive fruit in the world.
6pineapple
The pineapples are grown in the lost garden of Heligan, Cornwall, the UK are one of the rarest and the most expensive fruits. They are available at a whopping amount of over Rs. 10 lakh per piece.
7Ruby Red Grapes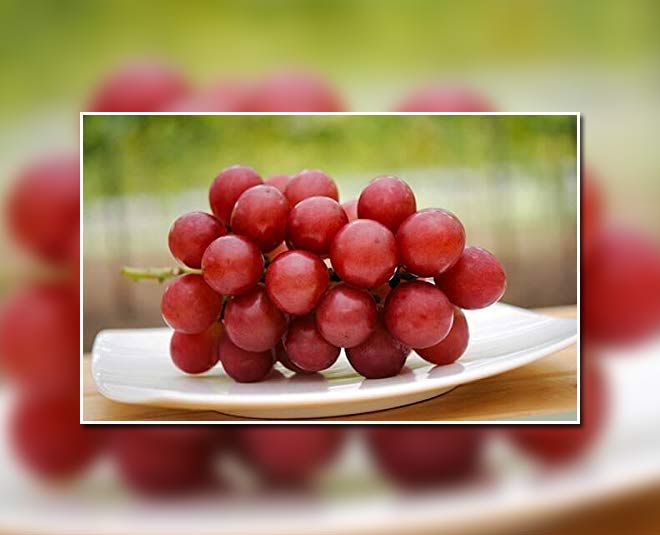 Grapes as red as rubies are so nutritious and appealing that these are available for over Rs. 3 lakhs for a bunch of 26 grapes.
8Densuke Melons
These are black melons grown in the northeastern Icelandic area of Japan. They are very rare melons grown on only one island of Japan and that is why they cost around Rs.18,900 to more.
9Sekai Ichi Apples
Sekai Ichi apples are one of the finest apples in the world they are delicious and exorbitant. They are available for Rs. 1600 per piece. Would you like tasting one of them?
10Sembikiya Queen Strawberries
These strawberries are exotic and very popular worldwide. The taste they offer along with the unmatched nutrition is remarkable. They can cost up to Rs. 6500 or even more. Every starwaberry in this lot is the world's tastiest strawberry and don not miss a chance of eating one of these.