The festive season has come to an end and so have our cheat meals. All this while, we binged on our favourite sweets and snacks without any guilt. So many of us have put on some extra kilos during the festivities and now its time to shed them off.
Well, losing weight isn't easy. We have fueled our bodies with such heavy, fatty foods all this while and it would take a little longer to detoxify our body and flush out all the harmful toxins from our body. All these foods and toxins directly affect the metabolic rate of our body which further makes it difficult for you to lose weight.
An easy way to shed all those extra kilos is by making changes in your diet. Adding detox drinks can be beneficial. This tulsi and ajwain drink can help you lose weight quickly. Read on to know more.
Tulsi And Ajwain Water For Weight Loss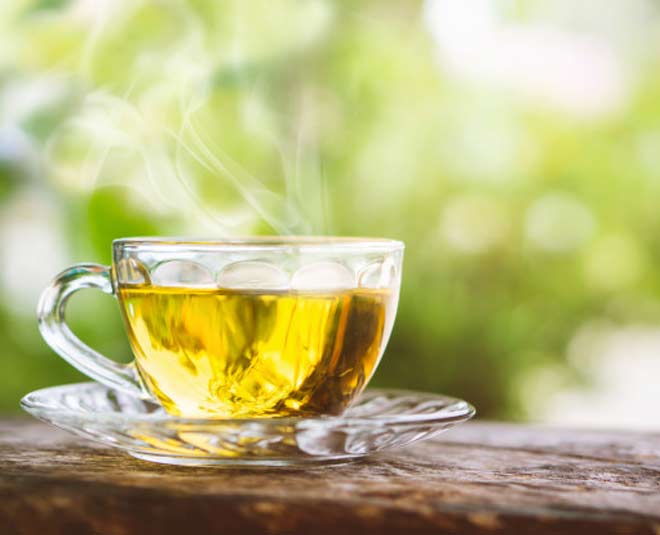 This is the time you need a drink which can detox your body and also help you lose weight. While tulsi helps in preventing free radical damage in the body, ajwain helps you keep a healthy gut which further helps in losing weight.
How To Make Tulsi And Ajwain Water?
In a glass of water, soak dry roasted ajwain seeds overnight.
The next morning, add this water to a pan.
Add a handful of tulsi leaves to it and bring to boil.
Strain the water in a glass.
You should drink this every morning for the best results. However, make sure that you don't over-consume this drink as it can be harmful for you.
Don't Miss: Here Is How You Should Consume Ajwain Or Carom Seeds For Weight Loss
Tulsi And Ajwain For Weight Loss And Overall Health
Tulsi
Holy basil or tulsi works like a natural detox for the body. It cleanses the body of all the harmful toxins which helps in weight loss. Also, it is beneficial for the digestive system. Poor digestion is one of the key reasons behind weight gain. Also, tulsi leaves are believed to boost the metabolic rate of the body which helps in burning more calories. Other health benefits of tulsi leaves include:
Treats respiratory issues
Lowers blood pressure
Reduces stress
Relieves arthritis
Maintains cholesterol level
Ajwain Or Carom Seeds
When the metabolic rate of your body is high, it is easier for you to lose weight. Carom seeds or ajwain are beneficial for your metabolism.
Carom seeds have an essential oil called thymol which secretes gastric juice which boosts digestion. Ajwain also has antioxidants that flush out toxins. This further helps in losing weight.
Read on to know some other health benefits of carom seeds:
Ajwain seeds have thymol which prevents calcium from entering the blood vessels of your heart and lowers the blood pressure.
Carom seeds are also beneficial in providing relief from respiratory issues like cough and congestion. Ajwain clears mucus from the nose and makes breathing easy for the person suffering from congestion. It is also beneficial for those suffering from asthma.
Ajwain or carom seeds are beneficial in treating arthritis. It helps in soothing pain and swelling. Consuming it on a regular basis helps in treating joint pain.
Do try making this drink and have it everyday to enjoy all its benefits. If you are undergoing any medication then make sure you consult your doctor before having this detox drink. For more such health stories, stay tuned!