How To Style An Afghani Suit For This Wedding Season!
Would silver jewelry be the best accessory to your Afghani suit? Read on to know more!
A suit that brings its origin from Afghan, is differentiated by the patterns you find on the borders. You can find women experimenting with their suits, finding them interchanging their bottoms with dhoti or leggings.
You will find patterns that look similar yet different in many ways. While one border may have thinner horizontal lines in different colours, the other one may have thicker lines. Some patterns have zig-zag lines or could even make a floral print. With a variety of colours, this border makes one of the best suits to wear to any occasion or event!
Go For Silver Accessories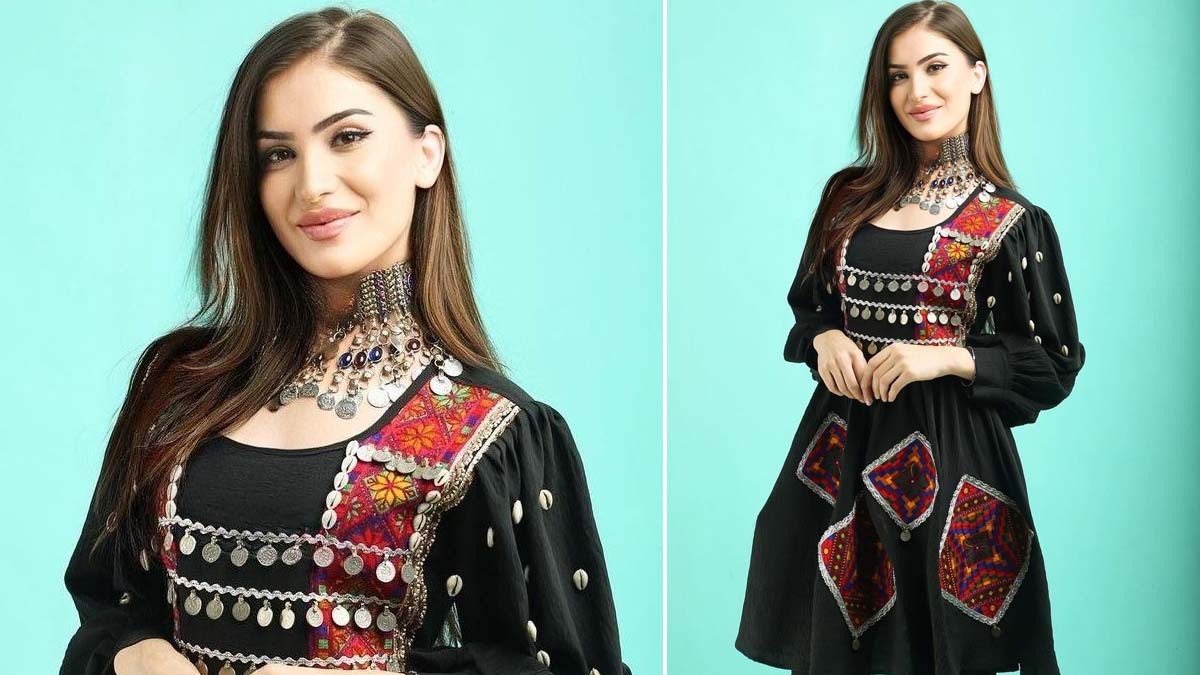 Every time you plan on wearing an Afghani suit, silver, oxidised jewellery makes the best accessory. It will give your outfit a funky yet chic look. You can find many junk jewellery items in markets near you, at a cheap and affordable price.
Not only are they cheap, but are versatile. You can pair your silver jewellery with almost any outfit.
The more the rust, the better the look of the junk jewellery!
Experiment With Patterns
Looking at an Afghani suit, you will find a similar pattern running across all your borders. While the border pattern may remain similar, you can experiment with the look of the suit. You can opt for asymmetrical suit designs wherein the length of the right side of the suit is much longer as compared to the left side, having a diagonal cut, or going for a slit in between.
Balance and symmetry bring a good appeal to the outfit, but going for an asymmetrical look will bring in the compliments and give others a boost to go different than usual!
Read More-5 'Celeb- Style' Lessons On How To Flaunt Your Paithani Saree This Wedding Season
Go For Vibrant Colours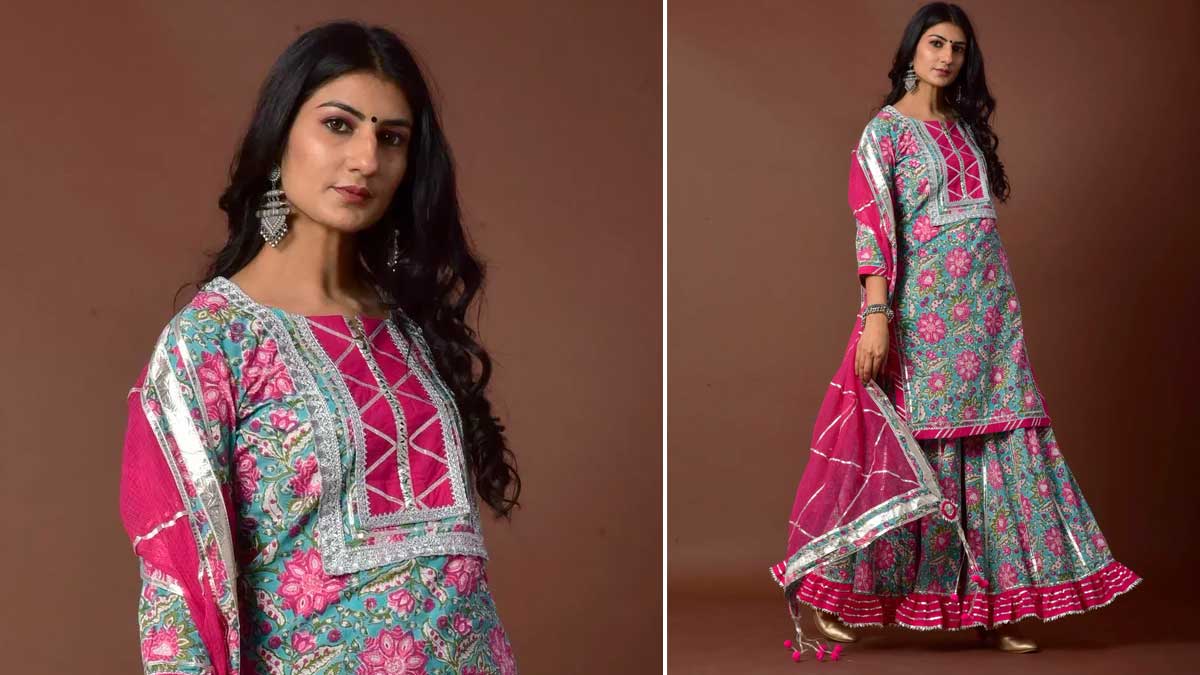 While picking a colour for your Afghani suit, you should be looking for vibrant colours. Colours like brown and pale green should be avoided as they will not give you the glow you are looking for. Instead, pick colours like pink and blue that will, without a doubt, shine bright.
With an Afghani suit, you will find a border that seems persistent in all the suits. Try matching your borders with the colour of the suit, either in a complementing or contrasting way.
Vibrant colour choices make you look youthful and playful, giving you an ageless look!
Read More-Latest Saree Trends To Upgrade Your Ethnic Style For Any Occasion
Nude Makeup Is The Way To Go!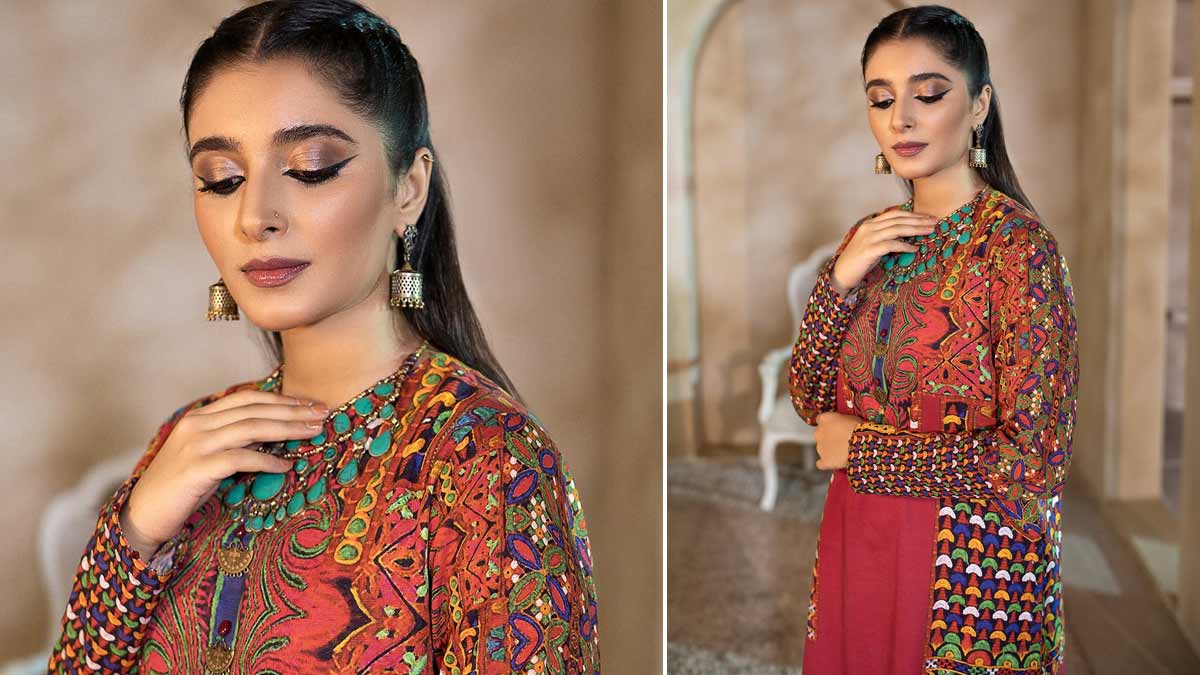 Makeup is one tricky part of when you are getting ready for an occasion or an event. Going overboard with your makeup may ultimately ruin your look while going below the expectation will make you look dull even if your outfit is on fleek!
To pick the best makeup look for your Afghani suit, it is ideal to go for nude makeup, be it in the tones of pink or brown. With an overly vibrant colour choice, you should opt for a shade of pink but with a bold colour, it is best to go safe and choose brown.
Go with winged eyeliner, a sharply contoured face and a nicely glossed lip. It will grant you many compliments and love!
Looking for more? Connect with us over our official Instagram account and let us know in the comments. Stay tuned to HerZindagi for more tips and tricks!