The much-awaited monsoon is finally here with full force. With the rain doing its pitter-patter every other day, the humidity is settling down in the air. The downpour and muddy streets demand your wardrobe to be changed. Vibrant colours, floral prints and rain-friendly clothes take over. Did you think that dressing in monsoon would mean taking a break from fashionable clothes? Well, you're mistaken. By choosing the right fabric to right footwear, you can ace your fashion game! So, scroll on and follow these tips and we are sure, you'll be singing Tony Benette's song "rain rain, DON'T go away"!
Avoid See Through Garments
Steer away from flimsy garments, unless you want a major wardrobe malfunction to occur. Such outfits will become acutely transparent on getting wet.
Choose Flip Flops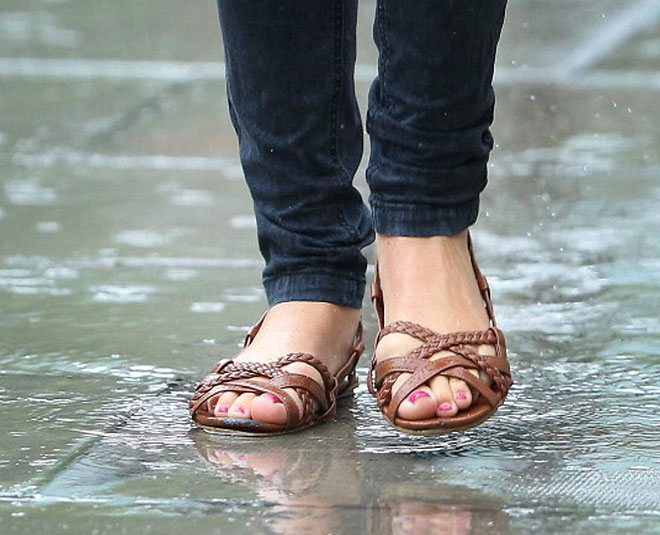 Monsoon is not the time to flaunt your stilettos. Ditch those high heels or chic ballerina and opt for rubber flip flops to protect your feet.
Match Your Socks With The Season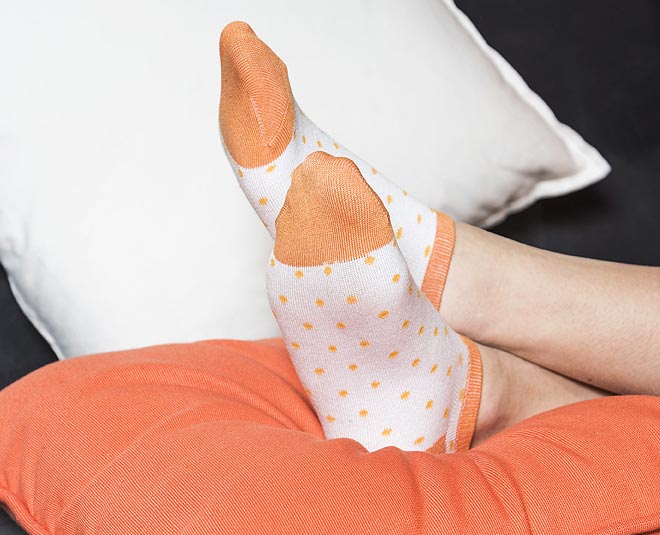 Ideally, closed footwear should be avoided in the rainy season. But still, if you are wearing it, make sure to wear waterproof socks which will keep your feet dry and safe from infection.
Choose Right Fabric
It's impossible to not get drenched in a sudden downpour when we step outside. This is why it is important to choose the right fabric. Steer away from denim and silk fabric, as they take a lot of time to dry up. So, pick cotton or polyester fabric, as they are monsoon perfect.
Chic in Midi Dress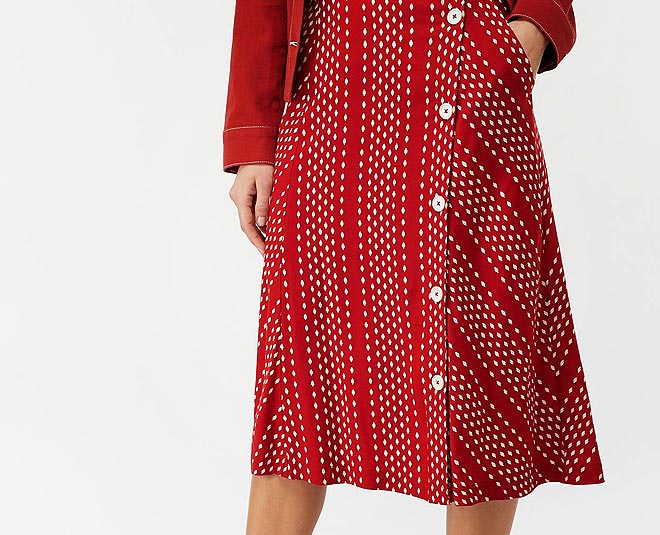 Cheer up the gloomy weather with a bright floral ankle length dress. So, this monsoon, go for floral printed tops to add an extra dash of brightness in your closet.
Also Read: Tuck Your Shirt And Jazz Up Your Look, Like These B-Town Divas!
Up Your fashion Game With An Umbrella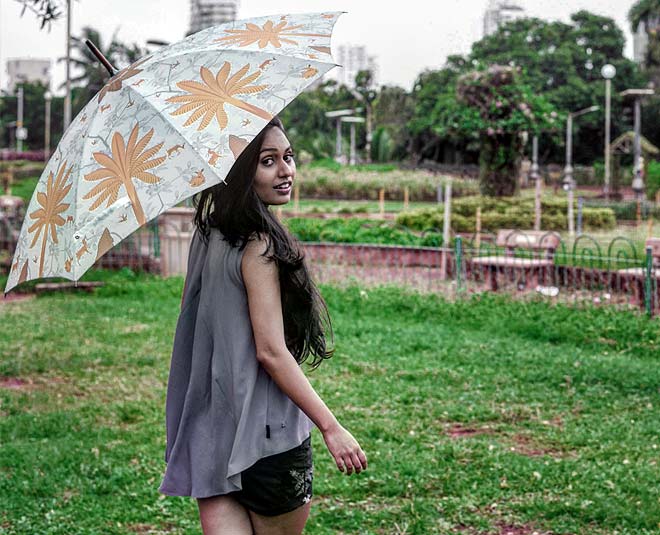 Gone are the days when umbrellas were used as a mean to protect against rains. Carrying a quirky printed umbrella will make your outfit look vibrant and will surely turn some heads.
Don't Miss: Tuck Your Shirt And Jazz Up Your Look, Like These B-Town Divas!
Bag Essentials
Heading out? Don't forget to throw an umbrella and a few waterproof essentials that you require to sail through the day. And the best part is you don't have to step out to get this, you can buy it here!
So, get going, girls! Happy monsoons!
For more such fashion tips and articles, stay tuned to HerZindagi.com