Do you not like putting your clothes away seasonally and prefer to have your entire wardrobe out all year? Well, that may sound to be impossible. After all, how can you wear short summer dresses in the cold, no matter how lovely they are or how expensive you bought them? There is, however, a pleasant surprise in store for you- You Can Wear Your Summer Dresses In Winters! All you need to know is how to style them right for the weather. If you are looking to do that, you've come to the right place because we are here to help you up your fashion game. Here's how you can winterize your lovely summer dresses.
1. Layer A Turtleneck
Underneath your beautiful dress, put on a turtleneck sweater. This will not only keep you warm, but it will also enhance the beauty of your outfit. You must have a variety of turtleneck sweaters in your closet. So make the most of them. Wear whichever one looks best with your lovely outfit, whether it's printed, fuzzy, plain, or with a slogan.
2. Thick Fleece Tights
Winters cannot stop you from looking sizzling in your stunning dresses, and thick fleece tights can help. A good pair of thick fleece tights can keep you warm while also being extremely soft and comfortable to wear. If you get these tights in a skin tone, no one will be able to tell you're wearing anything at all below your dress. This lovely layering piece will let you wear all of your favorite clothes throughout the cold weather months.
3. Thin Black Tights
You can layer a pair of thin black sheer tights over the thick fleece tights for a striking effect. They will keep you warm in the case of a temperature decrease or a gust of wind, and they are also ultra-elegant, which can add a touch of class to any ensemble. Even the slinkiest dresses will be made to feel seasonally suitable with them.
Don't miss: From Deepika To Katrina, Divas Teach You How To Wear Black Leggings On A Casual Day Out
4. Add Boots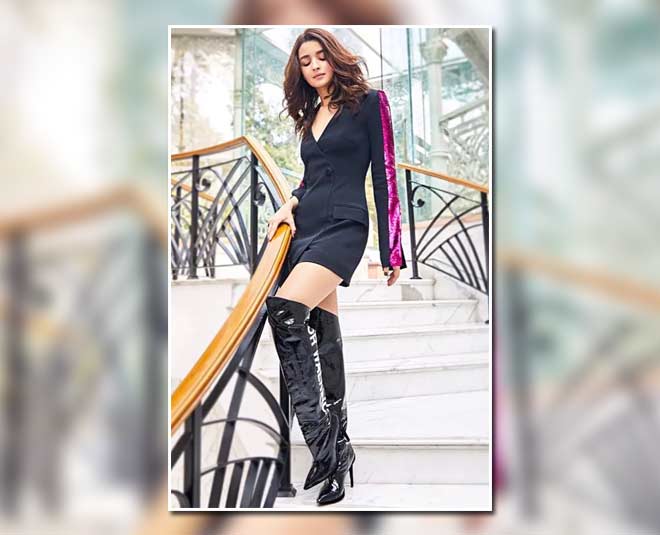 Adding boots with your summer dress will play a major part in turning your outfit suitable for winter weather. Go for high boots for better results. They will provide extra charm to your attire while giving a stylish appearance.
5. A Layer Of Jacket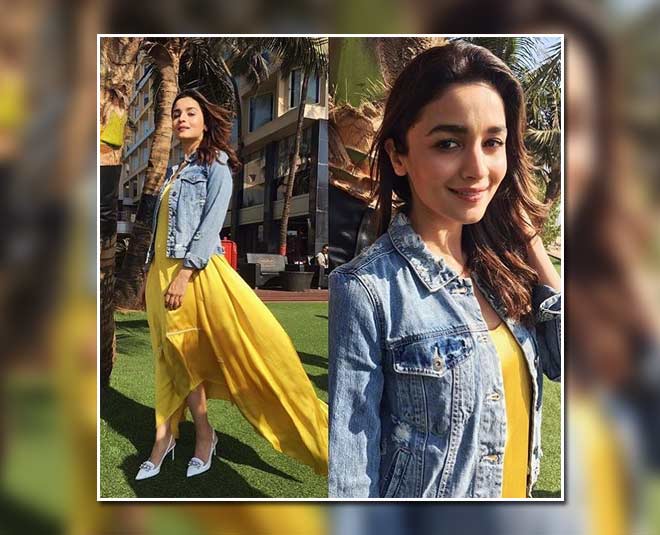 Style dresses in winter by pairing them with matching jackets. A long faux fur coat can provide a timeless and elegant aesthetic while also keeping you warm. Put on any sort of jacket you think looks best with your outfit. And if nothing else seems to be working, denim jackets will surely do!
Don't miss: Colour Contrasts That Goes Well Together
6. Layer Up And Over
If your dress is long, layering can help you convert your dress from summer outfit to winter. For this, you just have to wear a pair of slim-fitting jeans or slim-fitting pants underneath your dress. Long dress will hide your pants and you won't have to worry about feeling cold. A contrasting blazer can be worn at top for a complete dazzling look.
Go super stylish yet comfy in these ways. With these fashionable ideas, you'll turn heads wherever you go. Winter is a wonderful time to be creative and try new things with your wardrobe, so take as much advantage of this season as you can.
For more such fashion tips and tricks, stay tuned to HerZindagi!