The fashion of using embroidery patches is back and we can't keep calm. Many of our households have memories from the time when our mothers or grandmothers would embroider their sheets and makes patches for usage on clothes. Fashion always comes back and this time it is the art of decorating fabric or other materials using a needle and thread. But what can you do with these beautiful patches available in the market as well? Scroll down to take inspiration from some cool ideas.
Blouse Necklines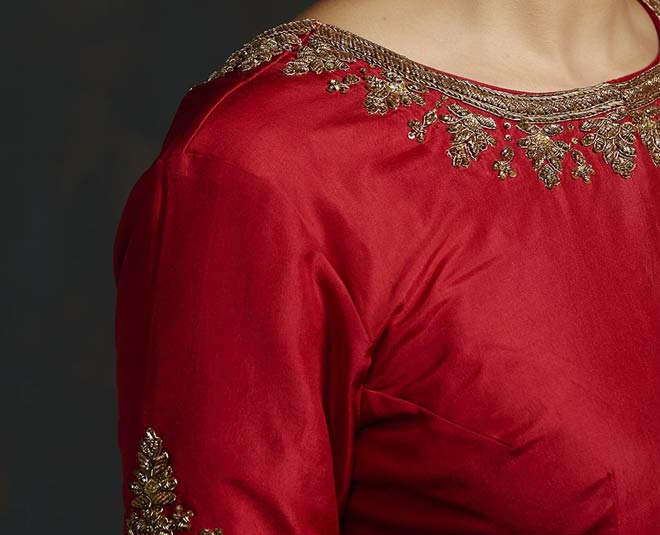 There are several kinds of embroideries and that includes the very famous zardosi work. We see that on our sarees and suits so why not use them on the saree blouse necklines as well? Select what you like and either get it stitched by your tailor or do it yourself if you are up for it.
Blouse Sleeves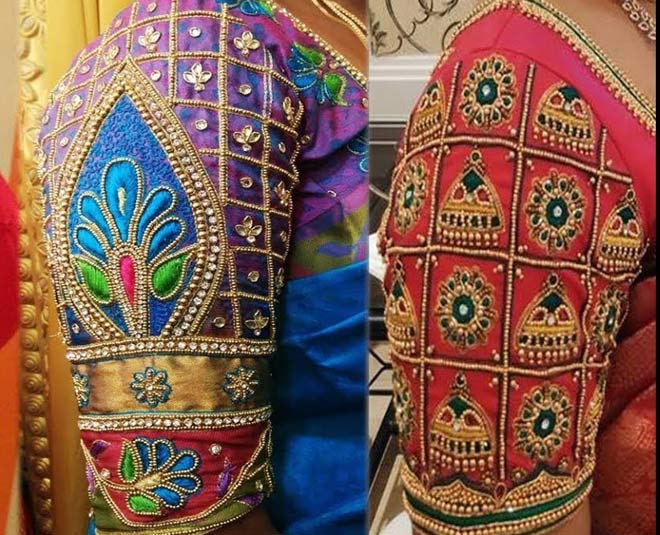 You can use these patches on your blouse sleeves as well. Keep the front and back simple, don a plain saree and get these embroidered patches stitched onto the sleeves. Complete your look with some silver jewellery.
Kurta Front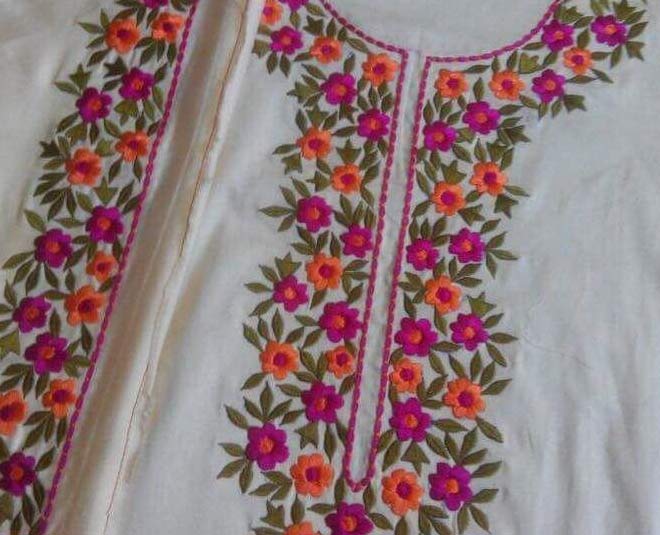 One cool way to use these embroidery patches is on the front under the neckline. You can even put together a panel that runs in front of your kurta. It will stand out and this way you can use these hard work induced art pieces as well.
Top Fronts
This is machine work in the above picture but you can totally use embroidery patches like this. If you are doing it for the first time, buy a cheaper top or something on sale and stitch the patches on it. In case it goes wrong, you will have no regrets.
Jean Pockets
I too found this one interesting. Many jeans have sequins and glitter on their pockets so why not use embroidered patches instead and give your jeans a twist? Match them with a plain blouse and this will put together a feminine look you may just fall in love with.
Don't Miss: See Pics: Anushka Sharma's Saree Choice Is On Point
Cotton Bags
This design has been sewn into the bag but you can instead use embroidered patches to amp up your bags. You can also buy different coloured bags and match them with different attires and embroidered patches.
Handkerchiefs
The fashion of hankies is not that big but everyone carries one. If you have some at home, why not give it a personal touch with a small embroidered piece on it? Don't put a big one as the size might just dominate the small piece of cloth you use ti wipe hands and sweat.
Stay tuned to HerZindagi for more such ideas where you can use or utilise many such art and craft ideas.