Love for sarees can never go out of fashion and this World Saree Day, we bring to you some important tips and tricks that will help you spot a fake saree. Investing in a beautiful saree is never a wrong choice but putting your money in an original weave is what the primary focus should be. Be it a Patola or a Banarasi, scroll down to know how to go about it.
Certification
This one is the obvious one. You will know the authenticity when you look for certifications from local agencies like Craft Mark. A genuine craft will always have a mark like pure silver has a trademark.
Banarasi Weaves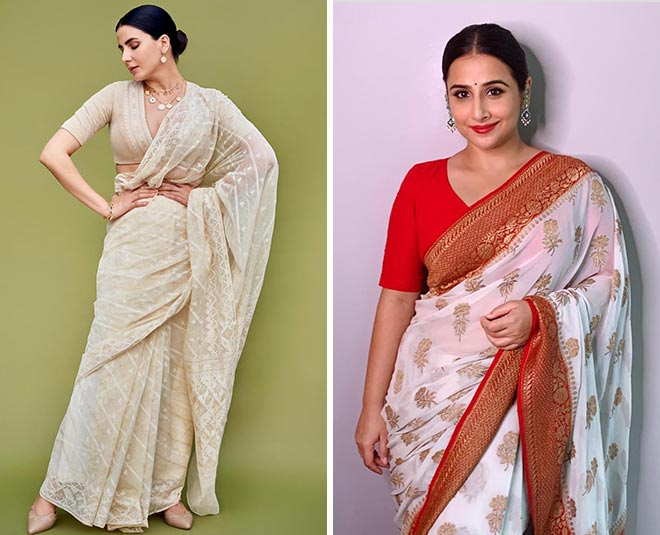 Image courtesy: Shanti Banaras
Swasti Shah, Brand Manager, Shanti Banaras, told HerZindagi that "there have been cheap imitations of Banarasi Silk Saree that have taken away the fair share from Indian artisans, especially of Varanasi. An original Banarasi saree can cost anywhere between Rs. 10,000 to Rs 1 lakh or above depending on the workmanship and the weave. A pure Banarasi will have the best quality yarn with both silk fabrics in warp and weft whereas a semi silk sari will generally have one thread pure and one impure."
Here are a few tips rolled out by Shah that can help you spot the orignal Banarasis.
When you go to buy a Banarasi sari, reverse the saree and check if there is any raised pattern on the weft side. Machine-made sarees cannot achieve that and will remain very smooth at the back.
Banarasi sarees have their own Geographical indication which certifies and protects them from power loom replicas. A silk mark logo can also ascertain the authenticity of the saree.
A traditional Banarasi generally has Mughal or Persian motifs with flower motifs, Banarasi boota and inimitable patterns such as domain, amru etc.
In the original saree, the zari is purely made up of silk filaments. In semi silk sari, the sari is tested resembling real zari in terms of glimmer.
Chikankari
We all love chikankari but often get fooled by vendors with a fake one and end up paying more than what an original should cost us. What you do is see the kind of embroidery the cloth boasts of. If it is handcrafted, the fabric should have shadow stitch, French knots or crisscross embroidery. If it is made using the machine it will not have any of the stitches mentioned.
Patola
This one is beautiful and has travelled many seas and countries. You will find it in Indonesia and Japan as well. They still have their fabrics woven with this technique. However, it differs by colours and motifs in our country. Patola from Gujarat is a blast of colours and a box full of intricacy. So what you have pay attention to is the weave. Look at it closely. You will know... a machine craft has a different look altogether.
Assam Silk
When it comes to Assam silks, we are talking about Muga, pat and eri here. Pat is very soft silk and is made using a locking system which is noticeable on the other side of the fabric.
Machine Made
These sarees look pretty but you may not know that there are a lot of limitations like colour and sharpness of the designs. In Assamese sarees the border is woven separately and stitched on the sari.
Don't Miss: Give Indian Jamdani Art The Museum It Deserves Says Gaurang Shah
Handwoven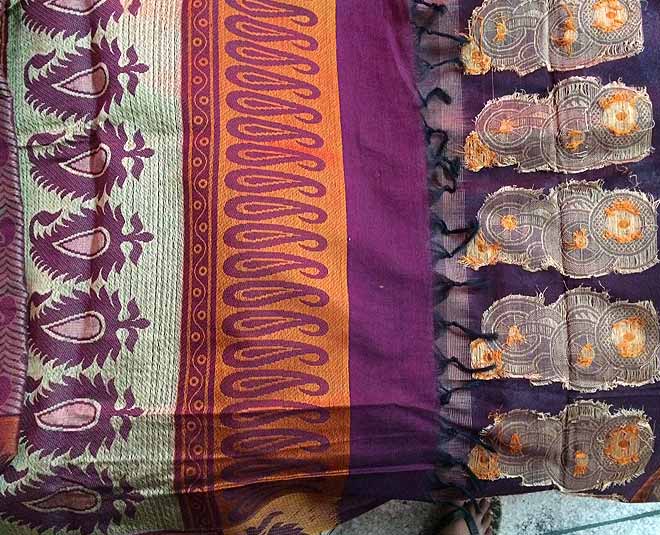 Always check the pallu and the border of the saree you are buying. You will quickly know what is fake and what is not. In a handwoven piece, the backside of the pallu or border is a replica. In a machine made craft the threads will be hanging.
Block Prints
If you love sarees with block prints then remember that there will be some flaws and it has a distinct smell as well. As for machine-made sarees, printed designs will be 100% consistent.