Belts have lately become a very important part of our attires. They not only add character to your looks but also help in defining the body well. And over the years, there have been a lot of design modifications in belts, from mere leather stripes, belts have evolved in the fashion world to become more than just outfit tightening tools. So, let us take a trail through some of the most in-demand and stylish belts that can help you up your fashion game this season!
1Big Buckle Waist Belts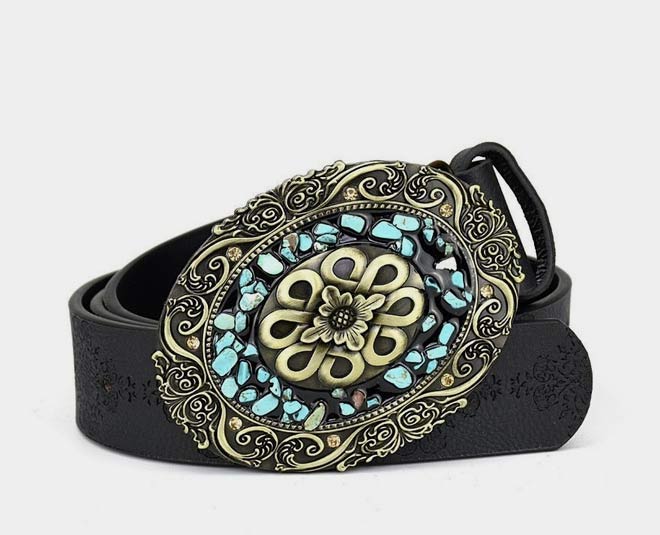 Big buckle belts are one of the greatest trends in fashion. They help in cinching in the waist and making your bland outfits look more stylish. The big buckle makes your waist look slimmer and enhances the shape of your body perfectly.
2Embellished Belts
Another great design to have in your wardrobe is embellished belts. These accentuate your solid looks impeccably and add that tint of shimmer every girl loves! However, these belts can be fully or partially embellished and you may choose one depending on your preference.
3Printed Belts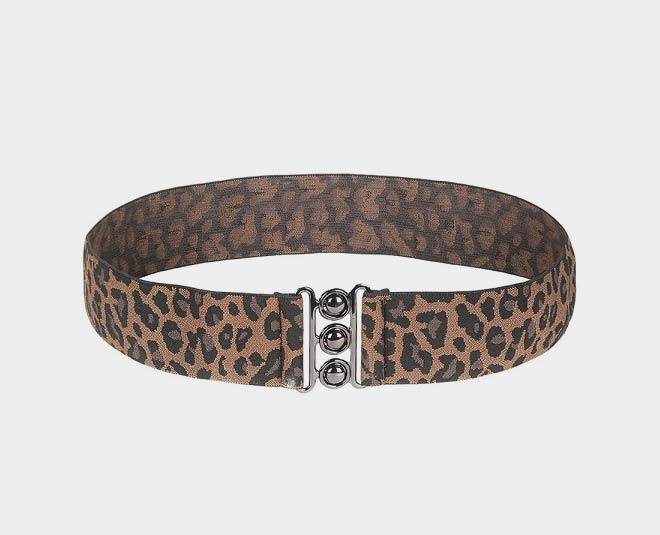 Printed BeltsPrinted belts can also drastically improve your style sense. You can try layering these belts over both print patterns or even solid patterns and make your impression last easily.
4Asymmetric Belts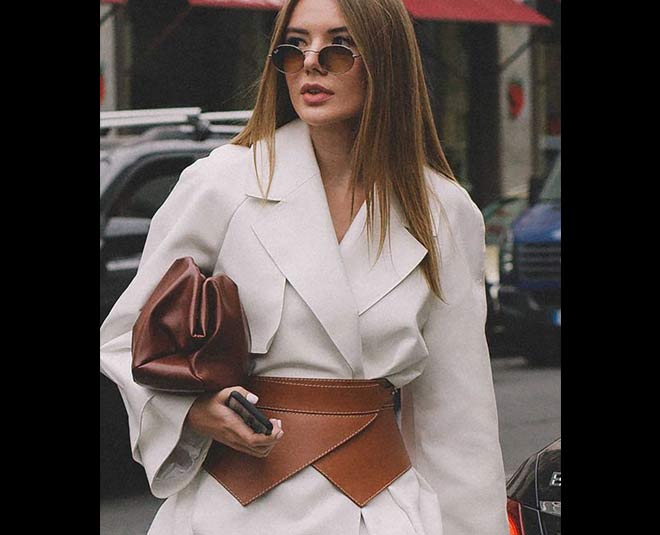 Dresses and long tops can be easily be styled with asymmetric belts. The best part about these belts is that they are very abstract and you can explore your own creative instincts while wearing these belts.
5Chain Belts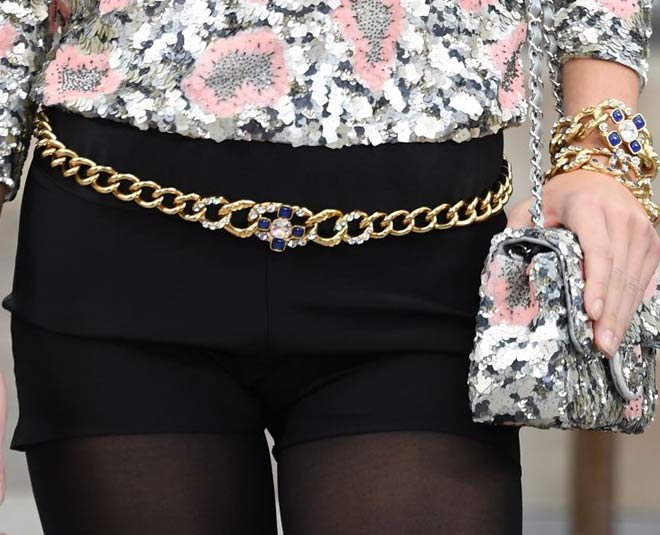 Chain belts are also super attractive and funky. If you wish to add a bit of edge to your look then styling your attire with a chain belt is the way to go.
6Strap Belts With Pouch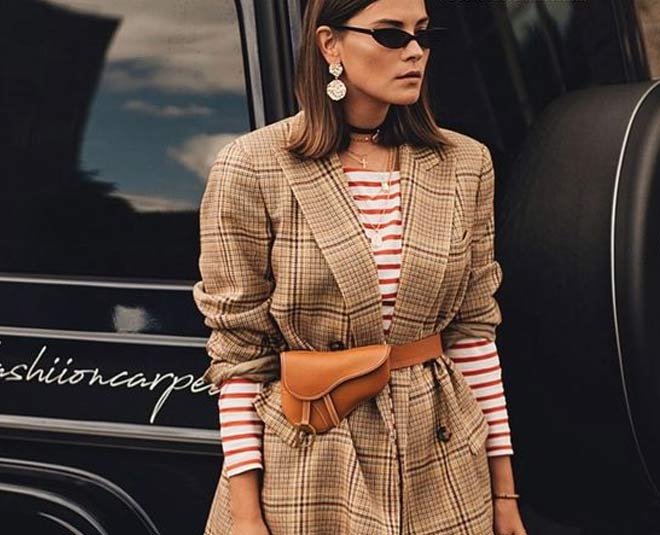 One of the major modifications that has gained the likeness of many fashionistas around the world is this strap belt with an attached pouch to hold all your stuff. You can style these belts with your regular denims or your dresses and voila!
7Rhinestone Studded Belts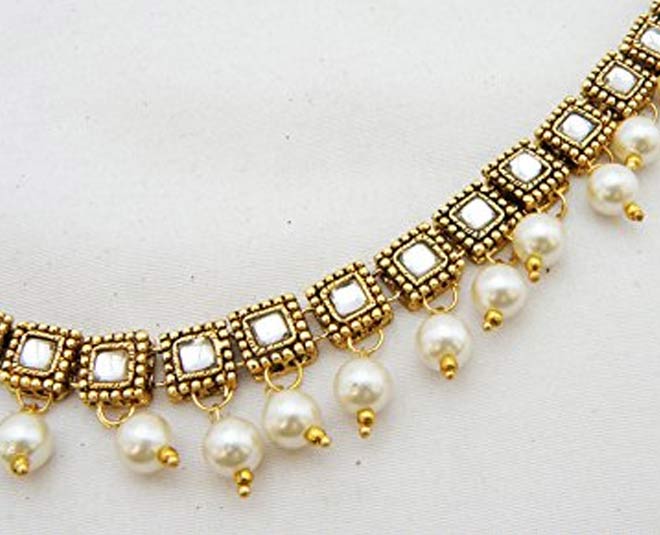 Best for ethnic looks rhinestone studded belts are another rocking trend to catch up this season. These belts come with intriguing traditional designs and motifs that are further decorated with rhinestones.
8Hipster Pattern Belt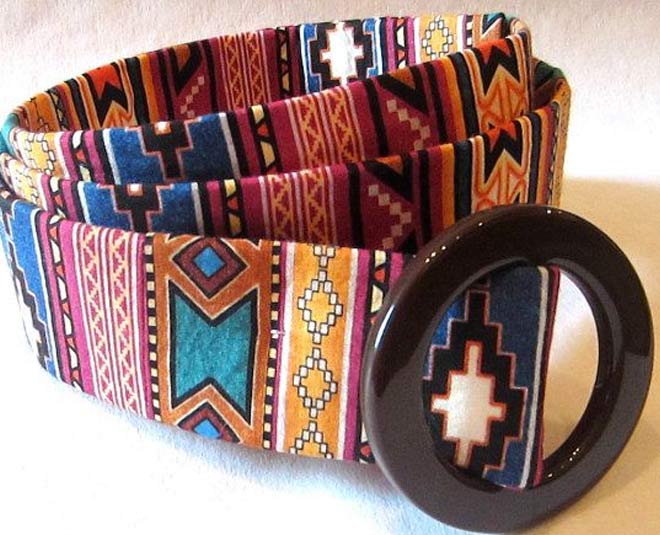 Hipster patterns are great for everyone. They go well with most of your looks and thus make the outfit more vibrant and catchy. If you love experimenting with different colours then hipster belts must be a part of your wardrobe.
9Satin Belt
Made for styling over gowns and dresses satin belts are super elegant and graceful. These usually come with a bow design and can make you look party-ready in an instance.
10Corset Belt
Corset belts are perhaps the top of trends for this season and for many more to come. They hold the waist tight and enhance your body curves very well. They may look perfect with just any outfit provided you wear them well.