We are all tucked inside our houses due to the coronavirus lockdown and its been around a month! All this while we had set our fitness goals, we wanted to lose those extra kilos but now we are just busy bingeing on unhealthy snacks and watching Netflix day and night. What about those goals? Do you want to add on those kilos during quarantine? Well, this is a tough time but make sure you don't put your health at stake. You can still lose weight by keeping a check on your diet while at home. There are many foods that help in increasing the metabolic rate of your body and help you shed weight. Ditch all those fatty snacks and add some healthy foods to your daily diet. We asked nutritionist Nmami Agarwal to suggest foods that can help you lose weight during the quarantine. Read on.
Eggs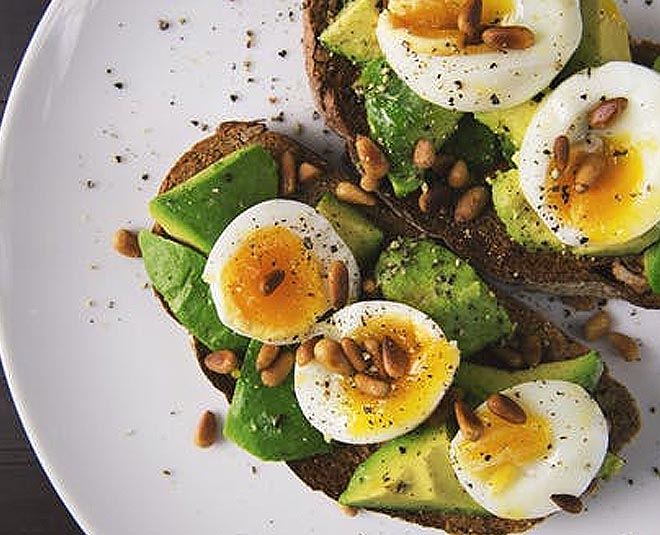 Add eggs to your diet, they are packed with nutrients and keep you full for longer. Also, they are low in calories and reduce your appetite. Having eggs prevents you from bingeing on unhealthy snacks which further helps in weight loss. You can kick off your day with boiled eggs for breakfast. They keep you energetic all day!
Don't Miss: Make Eggs A Part Of Your Diet For Better Eyesight, Healthy Heart & More
Beans
Beans are one of the most nutritious foods filled with a high level of protein and fiber. Beans have low-calorie content and can be included in a variety of ways in the diet. Boil them, make soup, add to a salad or stuff in sandwiches- beans are healthy and protein-rich.
Green Leafy Vegetables
Now that you are at home, this is the perfect time to build healthy habits. Add green leafy vegetables like lettuce, spinach to your diet. They are excellent for weight loss. They are loaded with vitamins, minerals, antioxidants, and fiber. If you like making smoothies, add some greens to it or make a soup or prepare your dal using some greens.
Nuts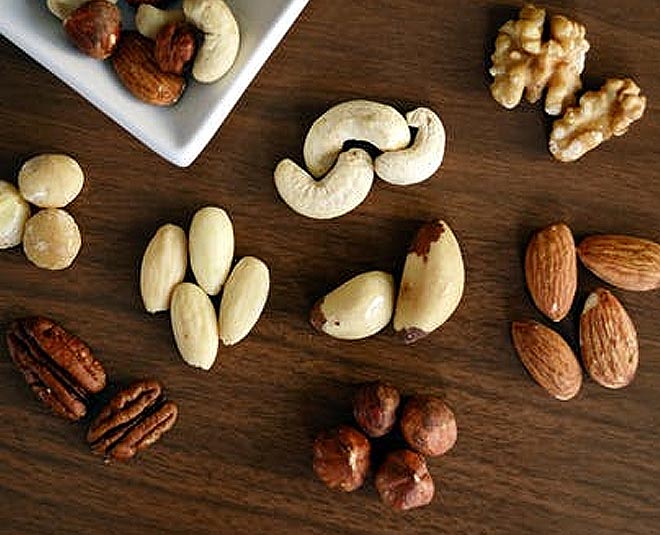 Whenever you feel like munching on something while watching your favorite show, pick a bowl of mixed nuts. Nuts have healthy fats, protein, and fiber which is food for your overall well being. You can add almonds, walnuts, pistachios, pumpkin seeds to your bowl. These nuts keep you full and are healthy. Better to binge on them rather on those unhealthy snacks.
Curd
Make sure you make curd or yogurt a part of your diet. Your digestive system needs to function properly if you want to lose weight and for that you need curd. Curd improves digestion and also boosts immunity.
Fruits
Fruits are superfoods, they are packed with essential vitamins, minerals that are essential for your body. They are packed with fiber which keeps you full for longer, keeps your gut healthy. They also help in preventing high cholesterol and maintain blood sugar. Add 2-3 different fruits to your diet everyday.
Don't Miss: Surprise! These Summer Fruits Can Help You Reduce Weight
Stick to these healthy food options to keep your weight in check during quarantine. Along with this diet, you can also try working out at home to get quick results.