Here Is An Easy Guide To Make Jeera Or Cumin Seeds A Part Of Your Daily Diet
Adding jeera or cumin seeds to your everyday meals can help you keep digestive disorders at bay.
Cumin seeds or jeera is one of the most common spices used in Indian kitchens. From sabzis to curries, these seeds are added to our everyday meals to enhance their flavour and aroma.
Other than adding great taste to our everyday meals, cumin seeds have numerous benefits for our overall health. Right from improving your digestion to helping you lose weight, jeera or cumin seeds can do wonders for your health. To enjoy all these amazing benefits, you must add them to your daily diet. Read on to know 5 easy ways you can make it a part of your everyday diet.
How To Add Jeera To Everyday Diet?
Add Bhuna Jeera Or Roasted Cumin Seeds Powder To Your Food
Sprinkling some roasted cumin seeds or roasted jeera powder to your salad, a bowl of curd, fruits bowl, soups, or snacks can help you enjoy its numerous health benefits. It adds great flavour to your diet too. To make roasted cumin seeds powder, first dry roast cumin seeds on a tawa. Let it cool and then grind in a blender to make a fine powder. You can store this powder in an airtight container and use it for a few months.
Drink Jeera Water
Cumin water is believed to be great for your overall health. In a glass of water, soak some cumin seeds and keep them overnight. The next morning, drink this water. Drinking this water is said to be great for your digestive health.
Make Jeera Churan
This one is an age-old nuska for digestive issues. Having some jeera churan with warm water can help treat common digestive disorders like constipation, diarrhea, indigestion among others. In a bowl, add equal quantities of carom seeds, cumin seeds, and methi seeds. In a blender, add all the ingredients and make a powder. Have this every morning with warm water.
Don't Miss: Here's How Wholesome Jeera Water Helps You Treat Many Health Problems
Prepare Jeera Tea
A healthy alternative to your regular tea is cumin seeds tea. It helps you feel a lot lighter, great for digestion, and prevents heartburn. In a pan, add 2 cups of water and 1 tsp of cumin seeds. Bring this water to a boil and strain once it gets a golden yellow colour. This can be consumed after a heavy meal or even on an empty stomach.
Add It To Your Desserts/ Baked Goods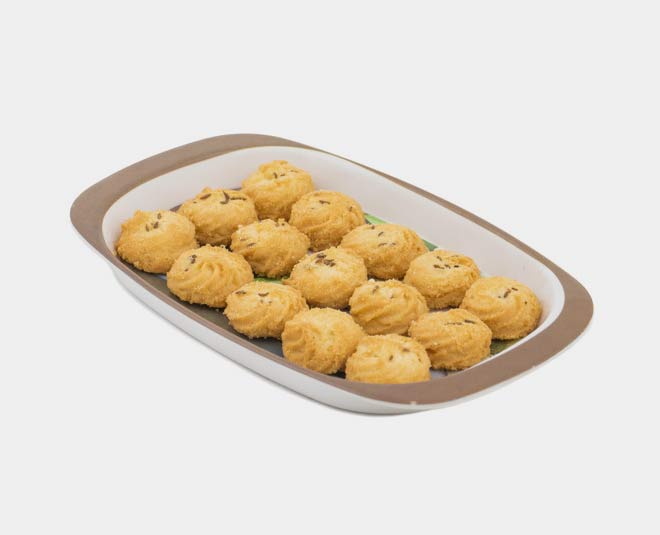 Adding cumin seeds to bakery goods like biscuits can be a good idea. They add great taste and crunch to bakery goods. You can also prepare jeera ladoos or make jeera makhanas for everyday snacking.
What Are The Benefits Of Adding Jeera To Daily Diet?
Great For Digestion
Cumin seeds help in stimulating the enzymes which are responsible for secreting digestive juices. Having it everyday helps in providing relief from digestion-related issues like gas, constipation, bloating, heartburn and nausea.
Helps In Weight Loss
If you are on a weight loss journey then cumin seeds can help you shed those extra kilos quickly. Adding jeera to your daily diet can promote weight loss. It is low in calories and suppresses hunger.
Treats Cold, Asthma
Cumin seeds have anti-viral and anti-bacterial properties which are beneficial in treating common health problems like cold and asthma. Jeera helps in loosening the mucus present in the respiratory tract.
Don't Miss: Drink Curry Leaves Tea Everyday To Improve Digestion, Prevent Cancer
Good For Liver
Cumin seeds help in flushing out the harmful toxins from the body. This makes them great for your liver. Drinking jeera water or tea helps in detoxifying your body.
Prevents Anemia
Do you know a tablespoon of cumin seeds has 4 mg of iron present in them? These seeds are highly beneficial for people who have iron deficiency in the body.
For all these amazing health benefits, you must add cumin seeds to your daily diet. For more health-related stories, stay tuned!