Drink Ginger And Garlic Tea For These 5 Health Benefits
Also find an easy recipe to make this healthy tea at home using just a few ingredients.
We are still in the midst of a pandemic and with the second wave hitting us and things getting worse, we have all begin to prioritise our health over everything else like never before.
Our primary target is to boost our immunity because only a good immune system can help us fight the deadly virus. For the same, we have added so many healthy, healing ingredients to our diet plan.
Here, we thought of bringing you a recipe that can really do wonders for your immunity. Both ginger and garlic are believed to have amazing medicinal properties and an easy way to add them to your diet is by having a cup of ginger garlic tea everyday.
Read on to know how you can make this tea at home and what
How To Make Ginger And Garlic Tea?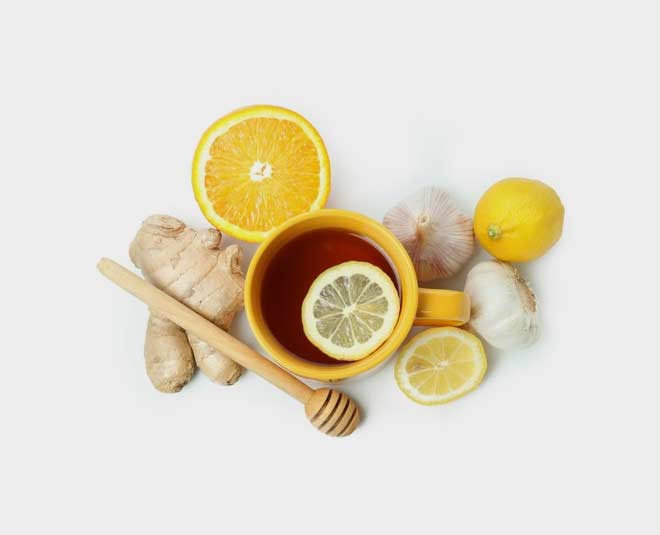 Ingredients Required
1 Clove Garlic
1 Small Piece Ginger
1 Cup Water
1 Tbsp Lemon Juice
1 Tbsp Honey
Directions
In a pan, add water and bring to boil.
Add chopped garlic and grated ginger.
Cook on low flame.
Add in lemon juice and honey.
Stir and remove from heat.
Transfer to a cup and drink hot.
When To Have Ginger Garlic Tea?
The best time to drink ginger garlic tea is in the morning. You can drink it before having your breakfast.
Don't Miss: Your Guide To Make Ajwain Tea At Home And Its Amazing Health Benefits
Benefits Of Drinking Ginger And Garlic Tea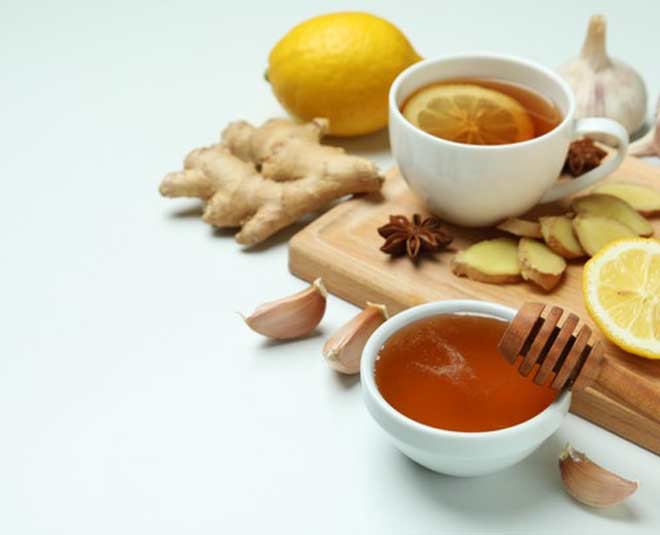 Jaya Johri, Dietician, LNJP Hospital shared that ginger and garlic tea is great for our health. She shared that both ginger and garlic can help treat respiratory issues. She also shared that the drink can help relieve menstrual pain, soothe the digestive tract, fuel the body with antioxidants, and improve heart health.
Keeps Diseases At Bay
Ginger has volatile oils which have anti-inflammatory properties. This makes ginger a great ingredient to improve your body's immunity. The antioxidants and anti-inflammatory properties together fight common health issues like cold, cough, flu, and keep diseases at bay.
Garlic, on the other hand, has high sulphur content which helps in fighting infections. Also, garlic has antiviral properties which help treat cold and cough which have got a lot common these days.
Helps In Weight Loss
Not just for immunity, ginger and garlic are also beneficial for weight loss. Both ginger and garlic are good for the digestive system. They help in flushing out the harmful toxins from the body and improve the metabolic rate which further helps in weight loss.
Don't Miss: Recipe & Wholesome Benefits Of Coriander Leaves Tea
Improves Digestive System
Having this ginger and garlic tea will also help you improve your digestive system. Drinking this tea helps in bowel movement which further prevents any digestive issues like constipation, indigestion among others.
Treats Respiratory Issues
Both ginger and garlic have antibacterial properties which can help treat respiratory issues. Drinking ginger garlic tea helps relieve congestion, soothing a sore throat. You should drink this tea to prevent cold and flu.
Though this ginger and garlic tea is completely natural and should not have any side effects, it is best to consult your doctor before adding it to your daily diet, especially if you are undergoing medications.
For more such health related stories, stay tuned!