The only reason why I wait for the winter season to arrive all year is gajar ka halwa. Gajrela or gajar halwa is one of the most loved winter desserts. This is one sweet dish that is prepared all across the country using different recipes.
Honestly, be it any recipe, gajar halwa tastes just so amazing! There is something very special about this Indian dessert. High on ghee and dry fruits, gajar halwa just melts in the mouth, just what you need after your meal on a chilly winter night.
Goodness Of Carrots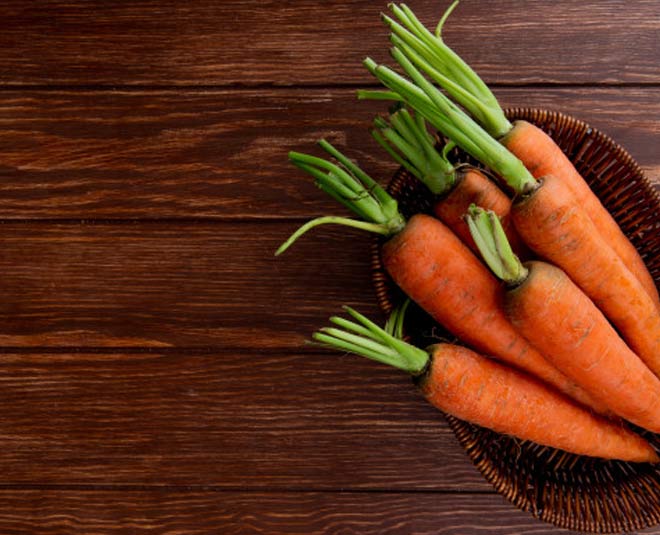 There are so many of us who dislike having carrots. However, having this crunchy veggie in the form of a delicious, sweet halwa doesn't hurt. Carrots are one of the healthiest vegetables we can consume. They are packed with vitamins A, C, and K which are great for our overall health.
Carrots have vitamin A which boosts eye health.
It is packed with fiber which helps in weight loss.
Carrots help in digestion, improve bowel movement.
This crunchy vegetable fights cholesterol and boosts heart health.
Packed with vitamins, minerals, antioxidants, carrots are great for your immune system.
Calcium For Health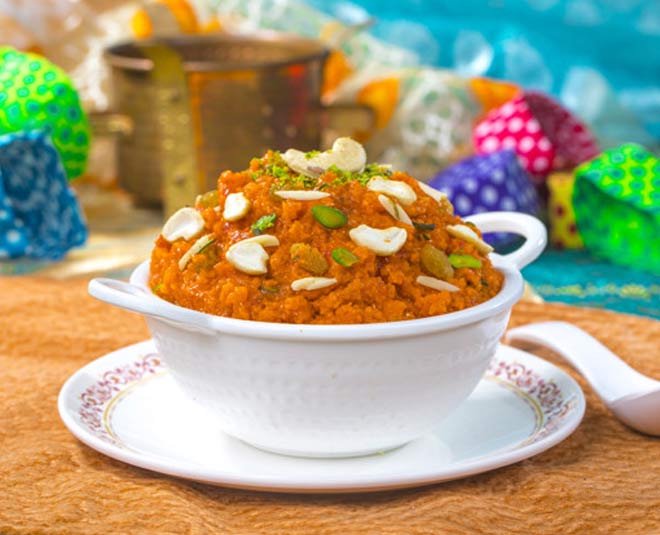 A lot of gajar halwa recipes are prepared using milk. Milk makes this dessert altogether healthy. Milk fuels your body with the much-required calcium content.
Keeps You Healthy During Winters
Gajar halwa is prepared using loads of ghee which is great for your health during the winter season. Ghee has good fats whihc help in reducing pains during this season. Vitamin A present in carrots helps in treating chest infections and other seasonal infections. Consuming carrot halwa also helps in boosting immunity.
Don't Miss: Drink Carrot Juice Thrice A Week For Healthy Pregnancy, Reduce Cancer Risk, Weight Loss
Protects Skin Damage
It is important to protect our skin from the harmful UV rays of the sun which are active during the winter season. Carrots have beta carotene whihc protects the skin.
Don't Miss: Prepare Delicious Carrot Barfi At Home This Festive Season
Fuels Body With Vitamins, Minerals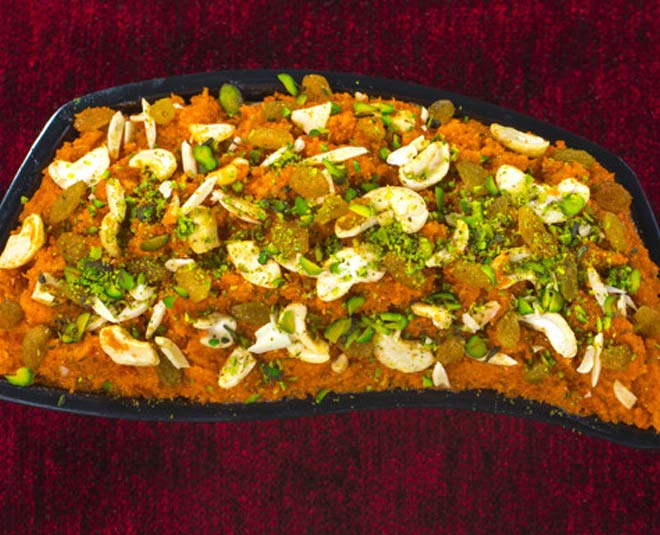 Gajar halwa recipe is incomplete without some dry fruits. Dry fruits are packed with fiber, antioxidants, vitamins, and minerals which are essential for your body, especially during the winter season. If you don't like having dry fruits as is then adding them to your gajar halwa can be a good way of consuming them. They are highly nutritious, improve your overall health.
Low Fat Carrot Halwa
Though gajar halwa is great for your health, it is packed with loads of calories which may make you put on weight. However, that shouldn't stop you from enjoying your favourite dessert. Here is a low fat gajar halwa recipe.
Ingredients Required
2 Cups Grated Carrot
1 Cup Low Fat Milk
1 Tsp Ghee
1/2 Cup Chopped Dates
1/4 Tsp Cardamom Powder
Directions
In a pressure cooker, add ghee and carrots. Saute for 5 minutes.
Next, add milk and dates to the cooker and mix well. Pressure cook for 2 whistles.
Add cardamom powder and mix well. Keep stirring continuously.
Low-fat carrot halwa is ready. Using low-fat milk and replacing sugar with dates helps in cutting down the number of calories you consume.
Well, you don't really need to stop yourself from having this delicacy. However, make sure you have this dessert in moderation to prevent weight gain. For more such stories, stay tuned!