When it comes to desserts, the word itself can make you forget about all your diet plans and routine. You need to sacrifice a lot of things to get a chiseled body, isn't it? But, what if we tell you that you no longer will have to wait for your cheat days, to satisfy your sweet tooth cravings? Don't believe us? Take a look at these healthy dessert options that you can eat guilt-free, and whenever you feel like having one.
1Oats Ladoo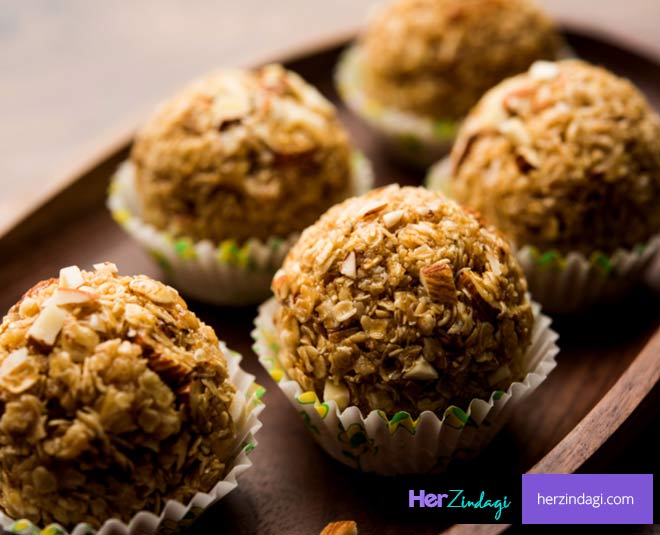 Get your hands on healthy and delicious Oats ladoo which are made from ghee, jaggery powder, and dry fruits. You can satisfy your cravings anytime by having these nutritious sweet balls without worrying about weight.
2Ragi Barfi
The Barfi filled with healthy nuts and made from nachni flour is going to satiate your taste buds healthily.
3Dark Chocolate Brownie
Who doesn't love chocolates? Try skipping your regular high on sugar chocolates, and opt for healthy dark chocolate brownies which are not only good for your overall health but are also beneficial for your skin and hair.
4Banana Pudding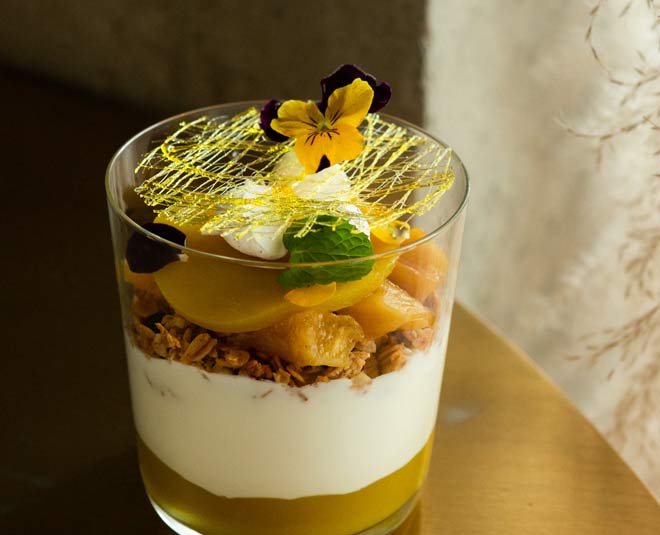 Bananas are loaded with antioxidants and powerful nutrients. They are a great source of fiber, potassium, and various other important vitamins such as Vit B6 and C.
5Strawberry Ice Cream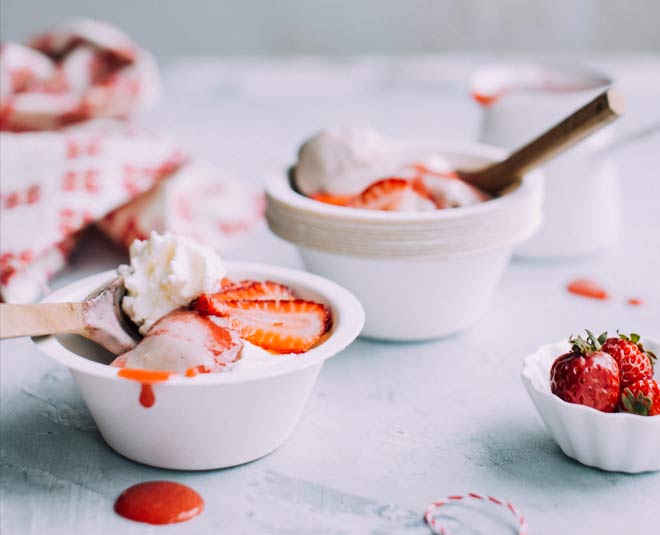 Ice creams are among other favourite desserts which we love having every now and then. However, just tweaking the recipe of your ice cream a little bit can make it way healthier. Try making your ice cream using strawberries this time which are not only low- calorie, fat-free but are also packed with antioxidants.
6Coconut Barfi
We bet if you'll try coconut barfi once you are never going back to the barfis which are loaded with unhealthy fat and refined sugar. Make your coconut barfis by using nuts, brown sugar, and ghee or butter.
7Oats Apple Phirni
This oats apple phirni is not only easy to prepare at home but is also one of the healthiest desserts out there.
8Low-fat Gajjar Halwa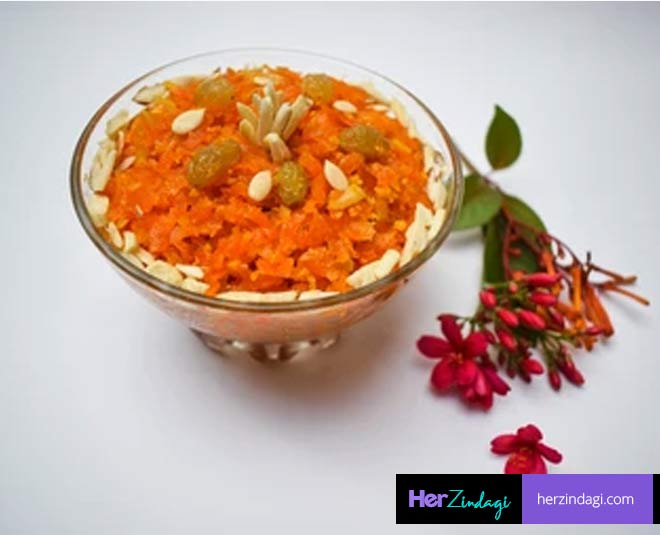 Gajjar ka halwa is everyone's favourite, get your hands on low-fat gajjar ka halwa by skipping the milk or using condensed milk to prepare the dessert.
9Fruit Cake
A cake loaded with healthy fruits? Can we ask for anything more? Fruit cakes are already loaded with so much natural sugar from the fruits, that it automatically cuts down your craving to have any dessert with refined sugar.
10Sesame Ladoo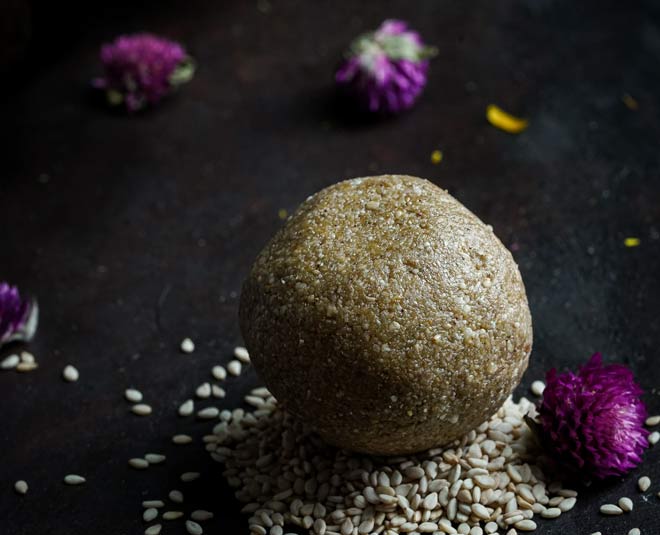 You must try these crunchy and delicious sesame ladoos made from brown sugar, jaggery, and ghee, which are only going to benefit your health in multiple ways.