As the winter has begun dryness plagues us all. We face issues with our nails, hair, skin and health. While we do have products for our skin that we try, we tend to overlook our nails. Here are few easy tips on how to go about it at the luxury of your own home.
Gaurav Bhargava, Beauty Category Head at Housejoy says that with our skin losing out on its moisture, our body has dryness, and we face peeling and broken skin around our nail bed. Therefore it is important to use winter lotion, cuticle oil and balms throughout the day. You can also go for an organic manicure to restore and retain the moisture in your skin.
1. Avoid washing your hands with soap constantly as it depletes the moisture from your skin.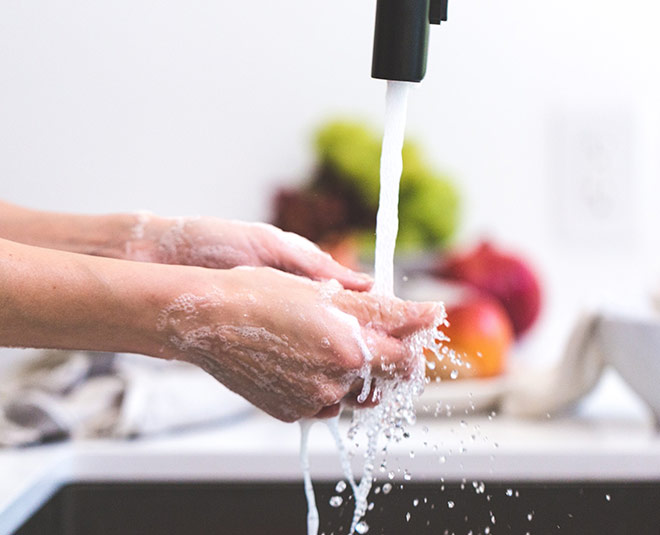 2. Yes we focus on fashion, but gloves, mittens and other hand gear help us shield our nails from dry winds.
3. We suggest that you get into the practice of moisturising at night and wearing cotton gloves right before you hit the sack. On doing so, this will be the perfect treatment for cracks and will quickly heal of rough patches. Treat yourself to a manicure as it removes dead skin cells and improves blood circulation.
Read More: These Easy Home Remedies Will Make Your Feet Soft And Beautiful
4. You don't have to be high maintenance to take care of your nails. The more you ignore cuticle cutting, the higher are your chances in contracting infections. Get yourself some manicure bath bombs, which are the coolest new invention for beauty care. Packed with rich moisturising ingredients and oils, you can rejuvenate your nail beds effortlessly.
5. Avoid using heavy nail products that have alcohol in them and other damaging chemicals like formaldehyde. These products tend to harden nails and drain out the natural oils and protein, making them brittle. Please get rid of old nail paints. They can be extremely harmful.
6. Always remember to drink enough to hydrate the skin from the inside out.
7. Avoid hot-air hand dryers and opt for tissue paper or a towel instead.