When a woman reaches the age of 40s or 50s in her life, she experiences some changes in her reproductive health. It a natural decline, called menopause that is signalled by a year ever since she experienced her last periods. There is a lot that the body goes through during that time, including hot flashes, vaginal dryness, mood swings, sleep disturbance, etc.
However, this is not it. To make things worse, women may also experience changes in skin and hair. While some notice their skin turning dry, others feel the upper layer becoming thin, oily and much more. To fight all of these, it's best to become proactive and start caring for your skin from today, using some of these tips!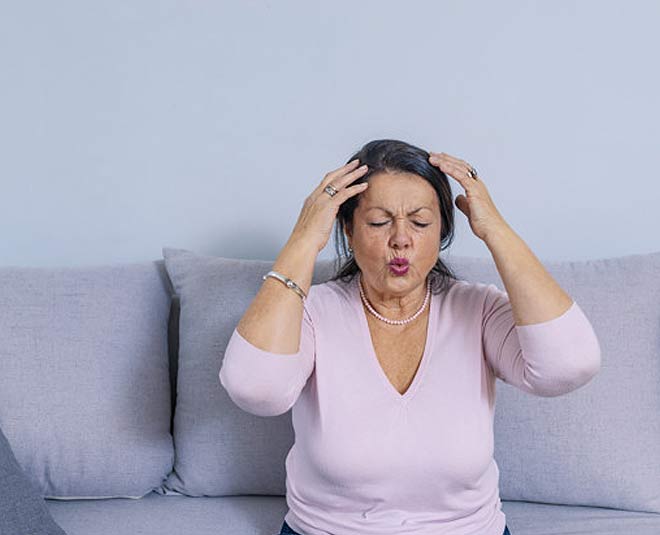 Change Your Moisturiser
The ability of the skin to hold the moisture and other good elements weakens when going through such a phase. That's why it is best to change the moisturiser and switch to something more nourishing than you are already using. Remember that the protective layer of the skin is not at its best, so whatever you put must not damage the skin any further.
Understand Your Skin
One of the most significant things to do when planning to make amends in your skincare routine is understanding your skin from inside and out. When it comes to inside, the hormonal state is what we are talking about. All the factors such as estrogen level, blood flow, etc can make a difference in how your skin may behave going forward.
Boost Collagen Production
Collagen is that element that helps to maintain skin's elasticity and suppleness. With increasing age, we somehow began to lose it. As per media reports, a study showed that menopause affects the reduction of menopause in the body. "Studies Show That Women's Skin Loses About 30% Of Its Collagen During The First Five Years Of Menopause And About 2% Of Their Collagen Every Year After For The Next 20 Years." In order to increase collagen production in the body, try consuming foods rich in protein. However, a balanced diet is also a must-have.
Don't Miss: Malaika Arora's Homemade Pack To Treat Post COVID-19 Hair Loss Requires Just 1 Ingredient
Sun Protection Is Essential
No matter how efficiently you take care of your skin, but if you skip on sunscreen, you will end up doing no good for your skin. To begin with, the collagen production might also go down with sun's UV rays increasing pigmentation. Even when not experiencing menopause, it is advisable to slather your skin with a good amount of sun protection both indoors and outdoors.
Don't Miss: 5 Multani Mitti Face Packs For All Skin Types
Look After Your Gut Health
We are what we eat and that's why it is vital to mind whatever you're putting in your systems. The hair, skin and even things like your nail's appearance and strength happen to boost when you eat foods that add up to their built. So, don't just go for following a great skincare regimen, but also for a wholesome diet that can help you shine and feel amazing.
If you liked this article, do comment on our Facebook page. Stay tuned to HerZindagi to read more such stories.
Picture Courtesy: Pinterest. Freepik