In whatever articles I have written in the beauty section especially when it comes to body lotions, shampoo and conditioner, I have stressed and will forever do so, that please use Sulfate or SLS free products as they are chemicals we don't need. It is like slow poison for our body. With more and more consumers becoming aware of the same and I hope you are too, many natural, organic brands have started coming up. So this time after using the Argan Shampoo I reviewed last, I gave a try to mCaffeine Naked Detox Green Tea Shampoo & Conditioner which is gaining popularity in the market at the moment and here is my review.
Claims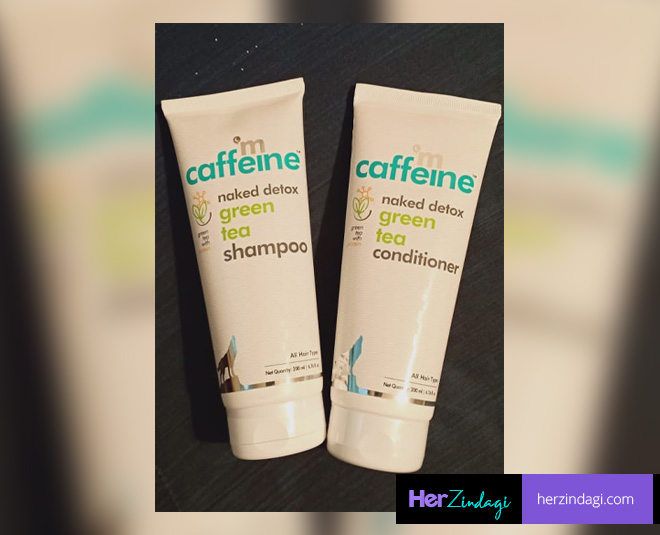 Shampoo: Green Tea in this shampoo has antioxidants which fight the toxins and buildups due to pollution and urban lifestyle. These antioxidants eliminate free radicals and prevent sun damage caused by UV rays. Caffeine and Vitamin E in the shampoo help antioxidants to remove free radical damage. Dry hair will never be a concern for you now!. Elevate your senses with the herbal aroma of this hair fall control Green Tea Shampoo as you lather.
Conditioner: Embrace your hair as the pure green tea in this conditioner works to restore the damage done due to pollution and strong sun exposure. The antioxidants in Green Tea fight free radical damage and protect your hair. The natural caffeine in the hair conditioner strengthens the hair shafts. Argan oil helps in deep conditioning. Vitamin E promotes hair growth and nourishes the hair. The added veg proteins support the overall health of hair.
Main Ingredients
Green Tea & Caffeine
Argan Oil
Olive Oil
Vitamin E
Veg proteins
Packaging
The plastic bottles are sturdy and the colour of the bottles are nice and refreshing however there is one drawback I see that both the shampoo and conditioner look the same and the only way you can differentiate them is by the words Shampoo and Conditioner. You can easily make a mistake while in the shower.
Don't Miss: HZ Tried & Tested: BBlunt Intense Moisture Hair Serum Detailed Review
My Experience
The fragrance of the shampoo and conditioner is really refreshing as it is all about green tea. It lathers perfectly and the conditioner is good too but it somewhere made my hair a little dry which is already dry by nature.
Conditioner's Consistency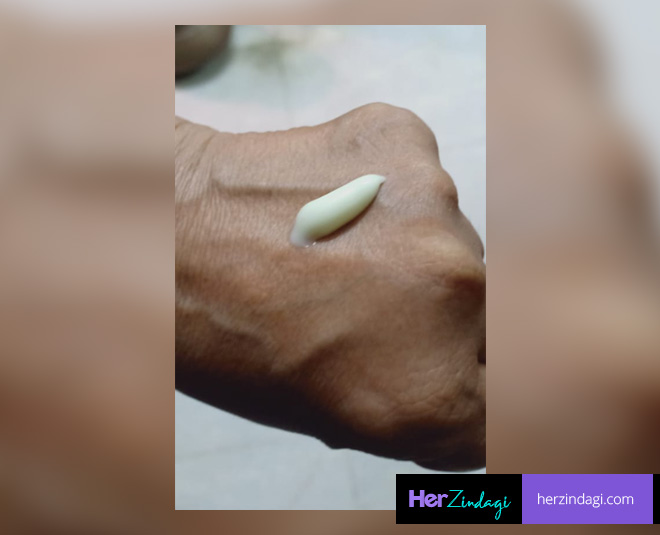 I used it 4 times but by the end, it made my hair a little dry. The first time I used it, I had to wash off my oiled head so shampooed twice and it made my hair squeaky clean. Perhaps we need some hair serum, in the end, to make the hair smooth after the wash. However, people with oily hair might like it. My sister has oily hair and she sure loved it. I have dry, wavy hair so it worked differently on me.
Shampoo's consistency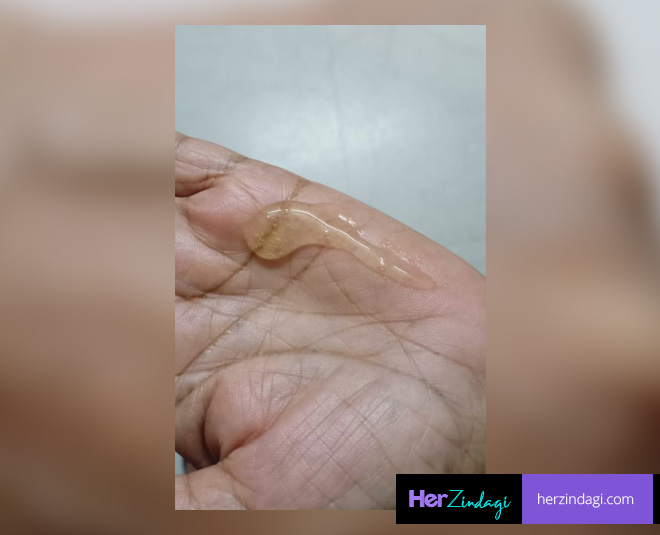 The fragrance remains in your hair for long which is good and makes you feel fresh as well. The shampoo is gel-based which lasts longer than cream-based shampoos.
Pros
Silicone Free
Dermatologically Tested
Affordable for an organic shampoo
Amazing fragrance
Cons
Packaging is the same for both shampoo and conditioner.
Bit drying for my hair.
Price
The shampoo is originally priced at Rs 495, it is available here at a discount of Rs 475.
The conditioner is originally priced at Rs 495, it is available here at a discount of Rs 475.
Rating
4/5