Be Dark Circle Free With These DIY Turmeric Under Eye Masks!
These remedies will allow you to get rid of dark circles at home naturally. Give it a try!
Homemade eye masks are the best. You sure can find many readily available in the market, but the goodness of raw ingredients is something the expensive skincare products miss. Homemade masks are cheap and readily available with items that already live in your house.
Saying goodbye to dark undereye circles, these homemade masks will have the best outcomes. Before you judge, give it a try!
DIY Mask 1
TikTok has been an ever-growing social media platform. You will find people coming up with bizarre trends, while some people come up with DIY methods that actually work wonders for your skin. This DIY came out on TikTok and has been a go-to mask for many.
Ingredients -
How To Use -
Pouring the ingredients into your bowl, mix them well using a spatula or a spoon.
Using a small makeup or mask brush, apply the mixture to your under eyes, avoiding the eyes.
Let the mask sit under your eyes for 15 minutes.
Using a wet towel, carefully wipe away the mask.
You could experience a tinge of yellowness under your eyes, but it is normal for turmeric to leave behind a colour. It will fade away as your carry out the rest of your skincare routine.
DIY Mask 2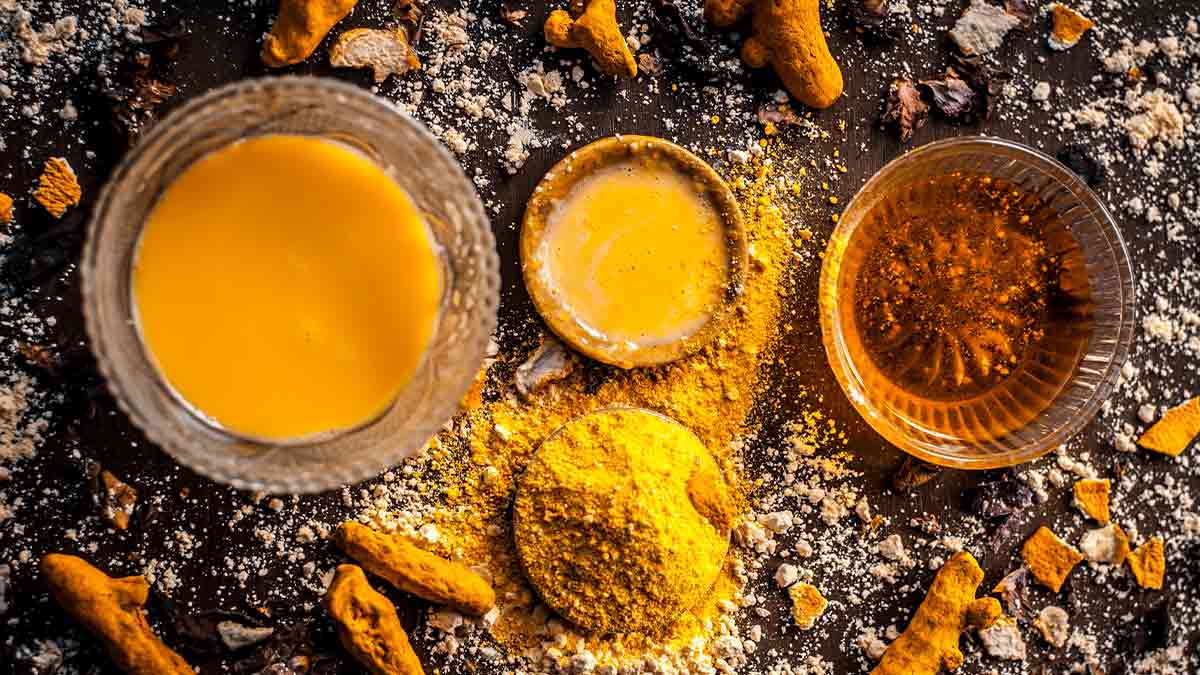 Yogurt is packed with lactic acid, which helps in exfoliating your skin. It removes dead skin cells that may be resting under the eye and makes them look bright, also less puffy.
Ingredients -
1 tsp Turmeric Powder
1 tsp Yogurt
How To Use -
Mix the ingredients well in a bowl.
Apply the paste gently to your under eyes, and avoid picking your eyes.
Leave the mask for 10 - 15 minutes and rinse it with warm water.
DIY Mask 3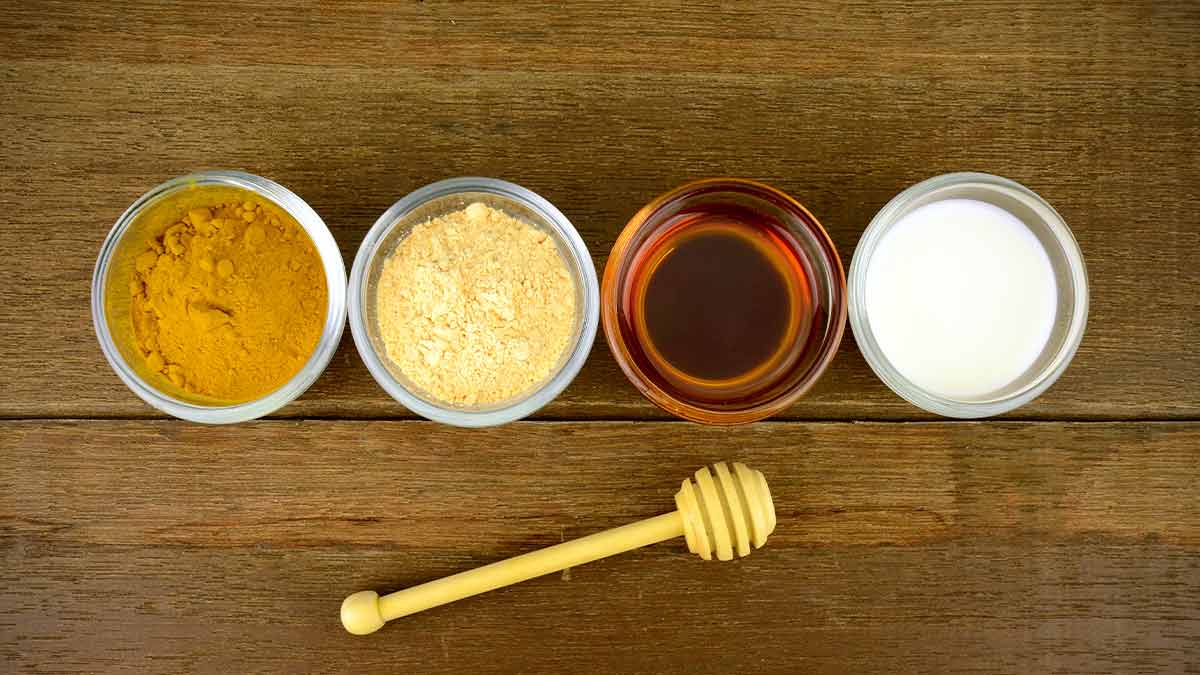 Honey is a great food item to lighten your dark under-eye circles. You can mix it with lemons as they have great bleaching properties!
Ingredients -
2 tsp Turmeric
1 tsp Honey
1 tsp Lemon Juice
1 tsp Milk
How To Use -
Mix all the ingredients well in a bowl until they form a paste-like consistency.
Apply to mask to your under-eye circle and upper eye if needed.
Let it sit for 20 minutes before rinsing it.
DIY Mask 4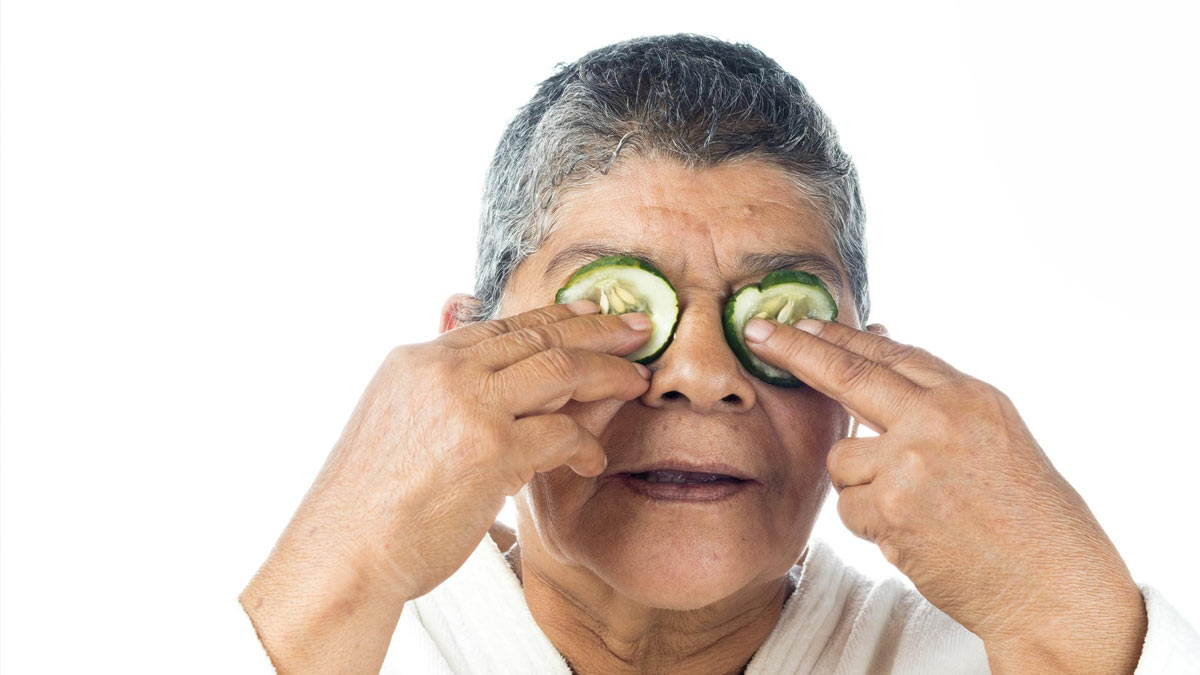 Puffy eyes are a sign of tiredness. You can reduce the effect by using cucumbers on your dark circles, just like you see them in the movies. Cucumbers can offer you a hydrating effect while reducing dryness and redness that may persist.
Ingredients -
Half Cucumber
1 tbsp Turmeric Powder
How To Use -
Slice away half a cucumber and grate all of it using a grater.
Take a muslin cloth and shift all the grated cucumber to this. Squeeze out the cucumber juice.
Adding turmeric powder to the cucumber juice, combine the two ingredients well.
Apply the paste to your under-eye generously.
Leave the mask for 15 - 20 minutes before rinsing it off.
Looking for more ways to reduce your dark under-eye circles? Connect with us over Instagram and drop in a comment to let us know. Stay tuned to HerZindagi for more tips and tricks!