If you want such dense, healthy and shiny hair, you can use onion juice. Rich in antibacterial and antifungal properties, onion keeps hair loss at bay. Here are some benefits of this juice that you must know of:
Good for hair follicles, onion helps in restoring lost nutrients to your scalp.
Onion is super-rich in sulphur, this helps in minimising breakage and thinning.
This super ingredient has anti-bacterial properties which help in fighting infections of the scalp. This, in turn, reduces hair fall.
Naturally potent antioxidants in onions help reverse the effects of premature greying.
This vegetable lends a healthy shine to hair.
You can happily say bye-bye to lice.
Add volume to your hair.
No More dandruff for sure.
Learn How to Make Onion Juice At Home
Image courtesy: freepik.com
If you want hair like what you see in the picture above, then get onto the method of extracting onion juice.
How To Extract Onion Juice
Cut onions into 4 parts.
Blend them in a grinder.
add some water and filter it through a muslin cloth.
This will ensure that no onion chunks are stuck in your hair while you use the juice.
How To Use Onion Juice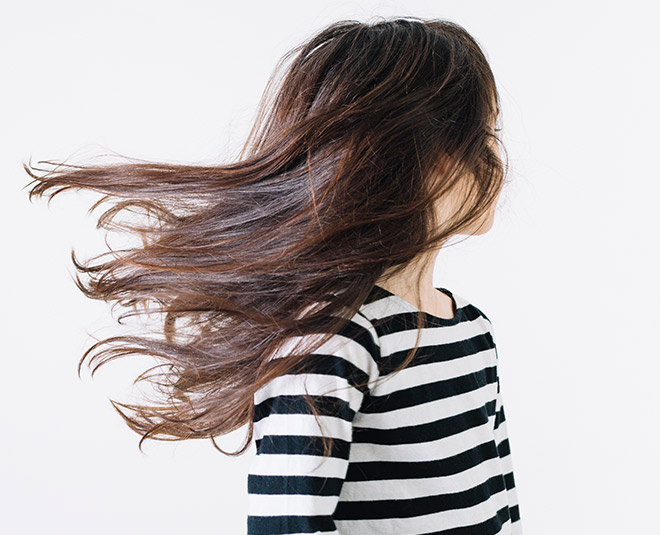 Image courtesy: freepik.com
Apply the juice on your scalp using circular movements.
Let it sit for one hour.
Rinse it off with a mild shampoo with a nice fragrance to get rid of the pungent smell of onions.
Do this once a week for 2 months to see some visible difference.
Try this remedy and we are sure that you will see the results with time!