Moisture is very important for the skin, especially in winters. The amount of moisture, which the skin holds, determines its texture and the rate at which it ages. That is why dry skins are more vulnerable to early aging. And that is why moisturizers become a necessity. Moisture penetrates into the skin and helps to keep the skin soft, smooth and supple. So here are some natural moisturizers you should apply to your face type, according to the beauty expert, Shahnaz Husain.
Honey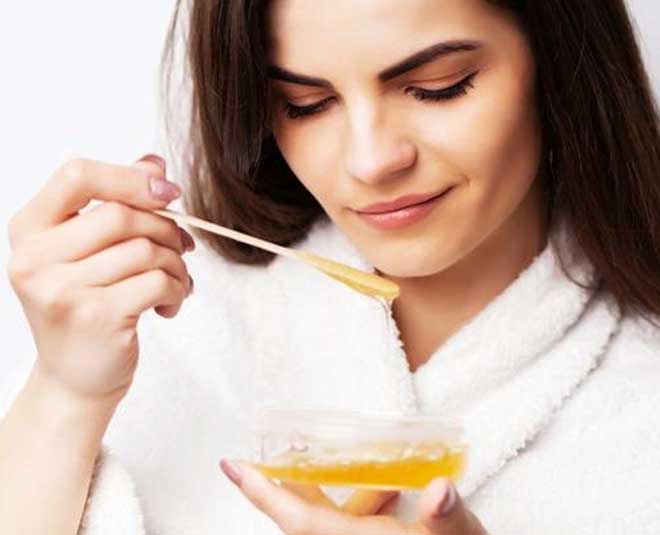 In your home and right there on the kitchen shelf is one of the most powerful natural moisturizers- Honey! Honey is one of the most powerful moisturizers. It contains several vitamins and minerals, like Vitamins B and C, calcium, iron, potassium, sodium, as well as amino acids and enzymes. Because of which, it draws moisture to the skin and even improves the skin's natural ability to retain moisture.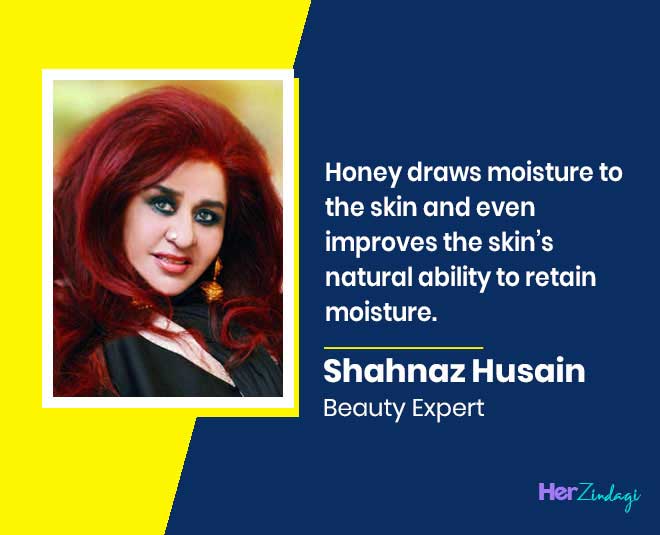 Don't miss: Honey Is The Ultimate Solution For All Your Skin Related Problems
If you have dry skin, apply honey daily and wash it off with plain water after 20 minutes.
You can also try these methods for even better results:
Method 1-
Ingredients:
Orange juice - few drops
Honey - 1/2 tsp
Preparation:
Mix honey with a few drops of orange juice.
Apply it on your face for 20 minutes.
Wash off with water.
Method 2-
Ingredients:
Honey - 1/2 tsp
Rose water - 1 tsp
Milk Powder - 1 tsp
Preparation:
For dry skin, mix honey, rose water and dry milk powder.
Make a paste of it and apply it on the face.
After 20 minutes, wash it off with water.
Aloe Vera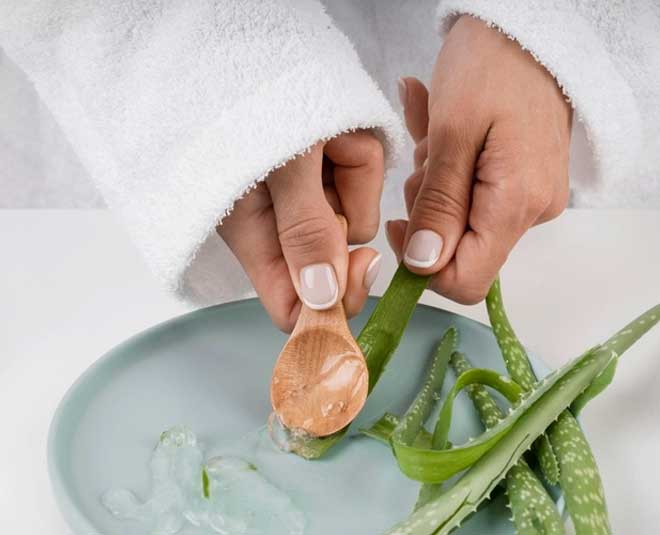 Aloe vera gel can also be applied on the face to moisturize the skin. It is another powerful moisturizer. Aloe vera gel is easily absorbed, which makes it ideal for oily skin.
However, it can also help treat dry skin. Moisturize your skin with aloe vera after bathing to help seal the moisture in your skin.
Don't miss: You Will Ditch All Beauty Products And Start Using Aloe Vera After Reading This!
Method-
Ingredients:
Aloe Vera Gel - 2 tsp
Mineral water - half cup
Preparation:
Mix equal amounts of aloe vera gel and mineral water.
Then heat it on low flame till it becomes like cream.
When it cools down, store it in an airtight jar.
Glycerin
Glycerine is a wonderful moisturizer. It moisturizes the skin without making it oily. Glycerin is usually used in skin care products.
The method to apply it is:
Method-
Ingredients:
Pure Glycerin - 1 tsp
Rose water - 50 ml
Preparation:
For oily skin, mix glycerin with rose water.
Mix it well and store it in an airtight bottle.
Apply a small amount of this lotion.
It will moisturize the skin without making it oily.
Using these methods, you can fight the skin dryness of winters and get a glowing and healthier skin. The best part about these moisturizers is that they are made from natural ingredients and have no side effects. But before using them, it is recommended to do a patch test first. This is because everyone's skin reacts differently to natural things.
For more such beauty tips and tricks, stay tuned to HerZindagi!