Ragi is a whole grain that is gaining a lot of popularity these days for its numerous health benefits. Also known as finger millet or nachni in North India, ragi is packed with the goodness of fiber, calcium, amino acids, and vitamins.
Ragi these days has carved a special place for itself in the diet food world through the years. From ragi cookies to chips, everything is gaining a lot of popularity these days. However, for all those who still don't know its amazing benefits, read on to know why you should add it to your daily diet.
Controls Diabetes
Diabetes is one of the most common problems women face in India. Ragi has dietary fibers which are beneficial for diabetics. The low glycemic index helps in reducing food cravings and prevents a spike in blood sugar.
Fights Anemia
Anemia is another common health issue women face these days. Ragi is a good source of natural iron which is great for women who are anemic and have a low hemoglobin level.
Helps In Weight Loss
Image courtesy: vedicneeds.com
Due to the high amount of dietary fiber present in it, ragi is one of the best grains you can consume for weight loss. Consuming foods prepared using ragi keeps you full for longer and prevents cravings which further reduces the number of calories you consume.
Relieves Depression And Anxiety
Consuming ragi on a regular basis helps in dealing with some common mental health issues like anxiety, depression, and insomnia. Ragi has antioxidants and amino acids which relax your mind. Consuming ragi on a regular basis also helps in treating migraines.
High Protein And Mineral Content
Image courtesy: cdnparenting.com
Your body needs a good amount of protein to function properly. Ragi is a protein-rich grain that is super healthy for you. Protein is important for weight loss and many nutritionists suggest its consumption.
Also, ragi is a good source of minerals that are essential for bone health and density. Consuming this super grain helps you stay healthy and active.
Prevents Cancer
Do you know ragi has anti-cancer properties? Finger millet is rich in antioxidants which prevent excess oxidation in the body that leads to cancer. Ragi's properties fight this oxidation and prevent different types of cancers.
Don't Miss: Sweet Cravings? Prepare Healthy Ragi Or Nachni Chocolate Cake With This Recipe
Reduces Bad Cholesterol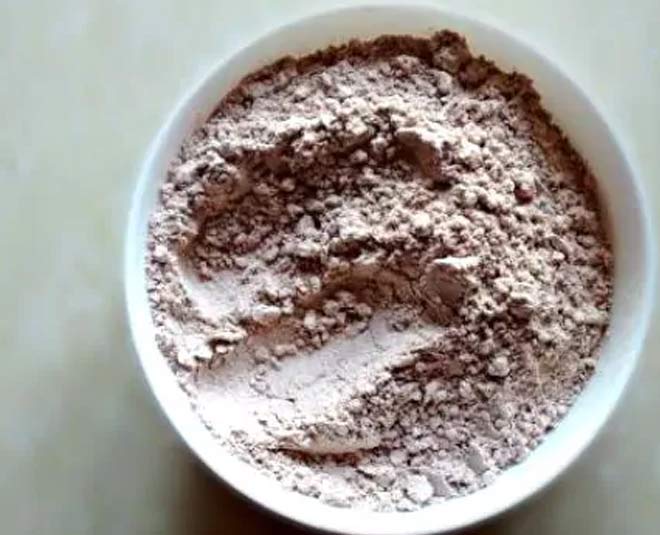 Image courtesy: ndtvimg.com
Cardiovascular diseases like heart attacks and strokes happen when your body has a bad cholesterol level. Finger millet or ragi prevents lipid oxidation in the body which reduces bad cholesterol and keeps your heart healthy. This further decreases the risk of heart attacks and strokes.
Gluten-Free
A lot of people are shifting their everyday diet towards gluten-free food options for its health benefits. Many are also intolerant to gluten. Ragi is a healthy flour option in these cases as it is gluten-free.
Great For Toddlers
Ragi is a wholesome grain and great for babies and toddlers. It keeps your baby full for longer and also energetic for longer hours.
Don't Miss: Give Your Baby The Ultimate Healthy Halwa Made Of Ragi Or Nachni With Apple Using This Recipe!
There are different ways you can add ragi to your everyday diet. Some good options are preparing ragi roti instead of using wheat flour. Ragi parathas, dosas, cookies, and chips are some other popular and delicious options.
Image courtesy: healthydig.in
Not just for your health, ragi or finger millet also has some amazing benefits for your skin. It helps in maintaining your skin and keeps it young. Ragi is a natural source of vitamin D which is essential for healthy and youthful skin. Consuming ragi prevents skin ageing and the appearance of signs like wrinkles, fine lines among others.
Do make ragi a part of your diet for its amazing benefits. For more such health related stories, stay tuned!