We all eagerly look forward to the festive seasons as they bring in happiness, excitement and an opportunity to reunite with our family and friends. However, these are hectic times of the year, which adds layers of responsibilities and activities on top of our usual daily lives.
There's this constant struggle to balance everything; from travel plans to manage finances to arranging gifts, to making out time for family get-togethers. Things tend to go out of hand at times that can lead to increased stress and anxiety. For those already suffering from mental health conditions, the festive season can get overwhelming, further aggravating their symptoms.
To help you with your mental health in the best possible way, HerZindagi exclusively spoke to Prakriti Poddar, Global Head for Mental Health at Round Glass and Namrata Jain, a Counselling Psychologist, for some handy tips.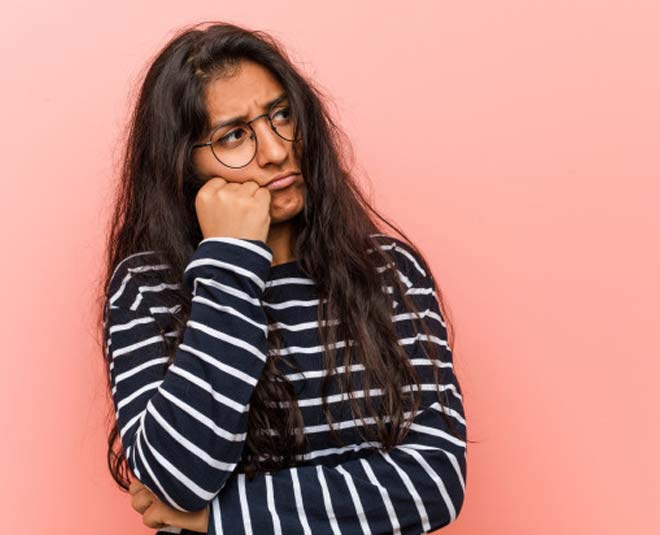 "In India, more than 90 million people suffer from mental health disorders and the festivities can turn out to be unsafe havens for their emotional state. During the festivals, they are confined to spaces that may have adverse effects on their mental health. Their relationships, marriages or families do not allow them to express themselves and their vulnerabilities. The sole focus remains on keeping things pleasant and having a good time," explained Prakriti Poddar.
This also leads to another major part which Namrata Jain talked about, that is social media. "It is a common tradition to splurge on novel things, for example, clothes, jewellery, sweets, etc during festivities. When one sees others on social media, amongst friends and family having a great time, they also get influenced, which can lead to the future stressor to emerge."
If you are also feeling any of these, here are a few ways suggested by the experts to get over festive anxieties and stress:
Maintain a Healthy Routine
To deal with the added stress, the body develops coping mechanisms that may turn a person towards too much work or too much sleep. Therefore, it is always important to stick to a healthy routine and make out time for exercise and other relaxing activities. This helps to build a positive mind-set and maintain high spirits.
Practice Mindfulness
For those who feel that the festival seasons can be a cause of concern for their mental health, practising mindfulness can lead to reduced stress, increased awareness and enhanced performance. Mindfulness is the ability to be completely present in the moment without being too much overwhelmed or reactive to the surrounding environment. Mindfulness can be applied through different techniques like meditation, yoga, and breathing practises.
Don't Miss: Feeling Low & Blue? These Stones & Crystals Will Boost Your Mood!
Stick to the Budget
"The Cigna 360 Well Being Survey 2018 found out that every nine out of ten people in India suffer from stress, and finance is a major factor," told Prakriti Poddar to Hz. No doubt, the commercialism all around is hard to resist, but people need to remind themselves that money isn't the substitute for happiness. "True happiness comes from meaningful relations (tips to make life easier in distance relationship), spending quality time with someone and making wise choices," she added.
Avoid Substance Use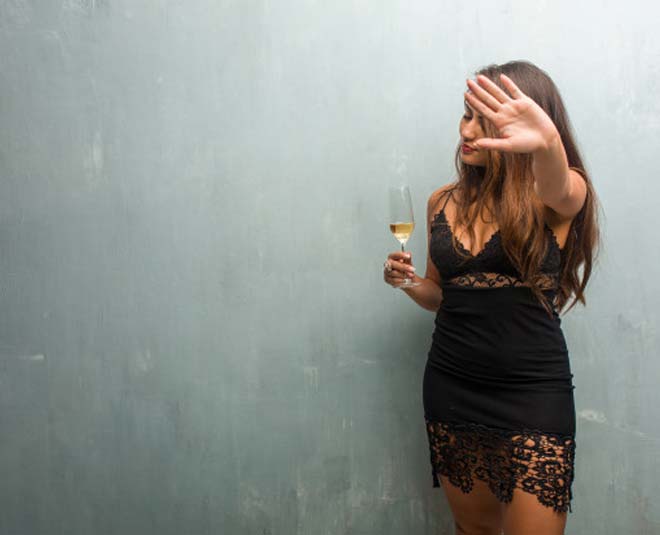 To escape stress, people often get caught up in substance use that worsens the symptoms. Alcohol and drugs can offer temporary comfort, however, in the long run, the substance abuse can make stress more inescapable leading to a variety of emotional and physical health issues.
Don't Miss: Please Goddess Lakshmi By Performing These Expert-Suggested Rituals On Diwali
While the concept of 'Festive Blues' is quite common in the west, there is less awareness in India about festive stress. There's this common notion that if everything around is going great, there shouldn't be a problem. We need to understand that it is not the environment, but the mind that rules us. The mental health conditions (how to deal with depression) arising from festive stress can be effectively managed by seeking the help of family and close ones and talking to them.
If you liked this article, do comment on our Facebook page. Keep reading HerZindagi for more such stories.
Picture Courtesy: Pinterest, Freepik