You might have come across people doing the nail rubbing exercise for sure, and that perhaps would have you wonder what makes them do it. Actually, the nail rubbing exercise or Balayam Yoga is a practice recognised both as yoga and reflexology and is known for some amazing advantages. The word Balayam is derived from two words 'Bal' meaning hair and 'Vyayam' meaning exercise and thus, this practice is attributed to be one of the best ways to improve your hair quality naturally. Let us understand how this exercise works and what are some benefits and side effects of doing it.
The Science Behind Balayam Yoga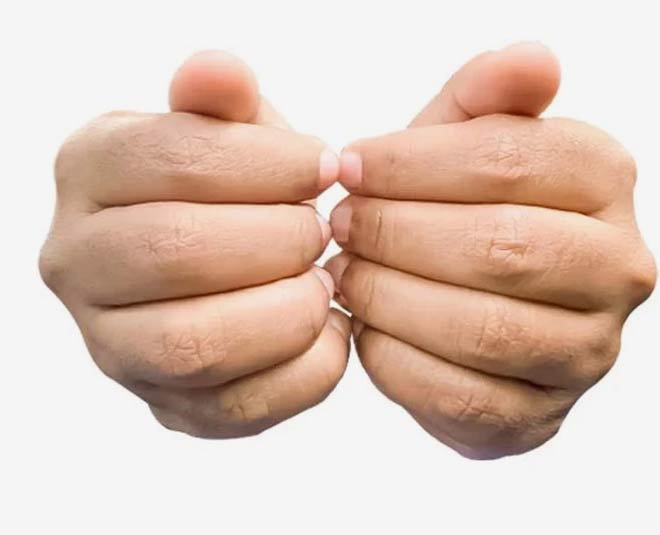 As per scientific studies, it has been found that Balayam Yoga actually works well for curing your hair health because the nerves that are placed just below your nail beds are actually connected to the scalp region and when the nails are rubbed against each other, the increase in blood flow stimulates those nerves, eventually boosting your hair quality. Additionally, the rubbing of the nails also helps in controlling the levels of dihydrotestosterone a hormone that leads to better hair growth and rejuvenated hair follicles. And nail rubbing can potentially treat the greying of hair, extensive hair fall, baldness, alopecia areata, and insomnia.
Benefits Of Nail Rubbing
Reflexology is the practice of pressuring reflex areas that eventually helps in providing relief to the connected glands, organs, and other parts of the body by alleviating the pain and releasing the stress buildup.
Further, improving the blood flow in the hair follicles, this exercise can strengthen your hair and reduce hair fall.
Rubbing nails can also help you feel relaxed. When you perform this practice, the nerves connected to the nail beds get stimulated and release the tension, making you all relieved.
Apart from that, this exercise is also great for improving the volume of your hair and can promote regrowth at a faster rate.
In addition to the benefits of nail rubbing for hair, this amazing exercise also helps boost blood circulation and that may further be linked to better heart and lung functions too along with some other body functions.
Doing this exercise twice daily for 5-10 minutes might help you see the results for yourself. Although this process might take a little time to heal you, it is completely natural and has no major side effects.
Don't miss: Include These Five Foods In Your Diet For Strong And Thick Nails
Side Effects Of Balayam Yoga Or Nail Rubbing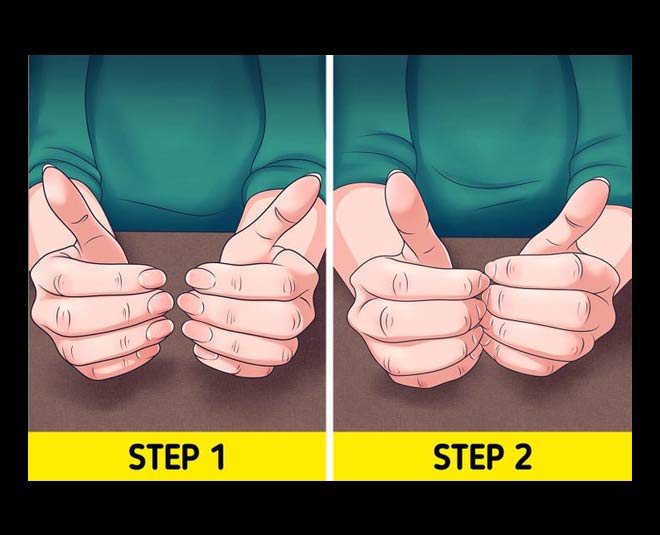 Nail rubbing, although, is a very safe yoga exercise to practice and can be done by anyone, but it must be kept in mind that there are always two sides to a coin and similarly this exercise can also have a few side effects.
This exercise enhances blood circulation and elevates blood pressure, this may lead to higher risks of hypertension and other related health conditions in people who are already suffering from high blood pressure.
Even pregnant ladies must avoid doing this exercise as it could cause uterine contraction and increase blood pressure levels(yoga asans for high BP).
People with nails or skin disorders must also avoid this practice in order to avoid the worsening of their problems.
Also, if you have surgical problems such as appendicitis and angiography, even then you must not try nail rubbing as it may lead to palpitations and high blood pressure symptoms, and severe repercussions.
Don't miss: Tame All Your Hair Woes With These Homemade Garlic Hair Packs
Now that you know a safe and easy way of getting smooth and shiny hair, go and start practicing it on a daily basis. Stay tuned to Her Zindagi for more.