The number of coronavirus cases in the country is on a rise and other than social distancing, people are using various methods to avoid the disease. Wearing masks, cleaning our hands, sanitising our living spaces and work stations, we are doing our bit to keep the disease at bay. However, if you are looking for an easy, effective, and cheap method of preventing COVID-19, scroll down to know.
Recently, actress Juhi Chawla took to her Instagram and shared an interesting and useful video. She had a word with an Ayurvedic expert and learned how to make a hand sanitiser and air purifier for home. She shared the video and captioned it, "Power of Ayurveda Fun fact : You can purify the air in your room without actually installing a purifier 💁 Coronavirus has reinstated belief in the power of Ayurveda in people across the world 💚 All you need is fresh neem leaves & some turmeric 💛 A preparation that can be effectively used to sanitize hands whilst at home! Give it a try 😁."
View this post on Instagram
Don't Miss: Meet The Woman Who Invented Hand Sanitiser Around 46 Years Back, Can We Thank Her Enough?
How To Make Neem And Turmeric Hand Sanitiser And Air Purifier?
You Will Need:
A handful of neem leaves
Water
Turmeric powder
Directions:
In a bowl, add neem leaves and fill with water. Next, add 1/2 teaspoon of turmeric powder. Stir and it is ready!
How To Use It?
You can keep the bowl in your room and it will cleanse the air. If you wish to use it as a sanitiser, store it in a bottle and wash your hands with it.
Benefits Of Using It
Neem has anti-bacterial, anti-fungal properties that keep the harmful bacteria and fungi at bay. It also has antioxidant properties which is why it is has been a part of Indian medicine for ages now. Neem is believed to one of the healthiest plants for our overall well being. Using neem leaves to prepare the air purifier is great as it instantly cleans the air and makes the environment healthy for you. Here are some more health benefits of neem leaves.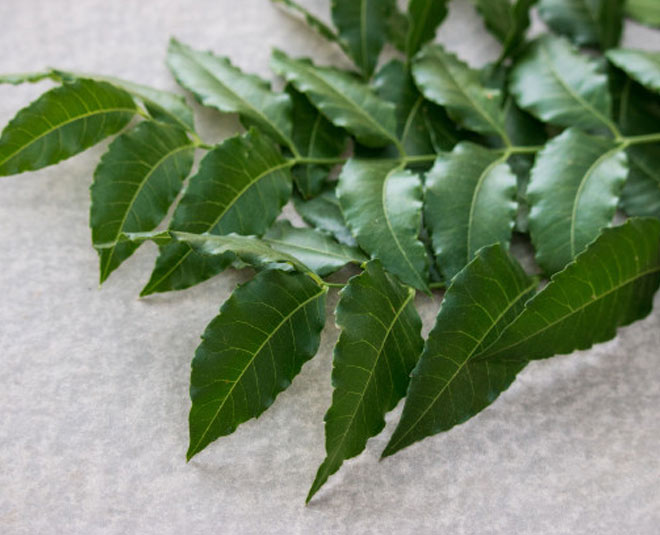 Neem leaves are rich in antioxidants that protect the body from free radical damage that can lead to health issues like cancer, heart problems, and diabetes.
Neem leaves have cleansing properties, they help in removing toxins from the air and body.
The anti-fungal and anti-bacterial properties of neem kill unhealthy bacteria in the body.
The second ingredient used in the preparation is turmeric or haldi and most of us have grown up listening to its amazing health benefits. It works as a natural antiseptic. It has anti-bacterial properties which make it a good disinfectant. Turmeric's anti-bacterial, anti-viral, and anti-fungal properties further make it beneficial for our overall health. Other benefits of turmeric are: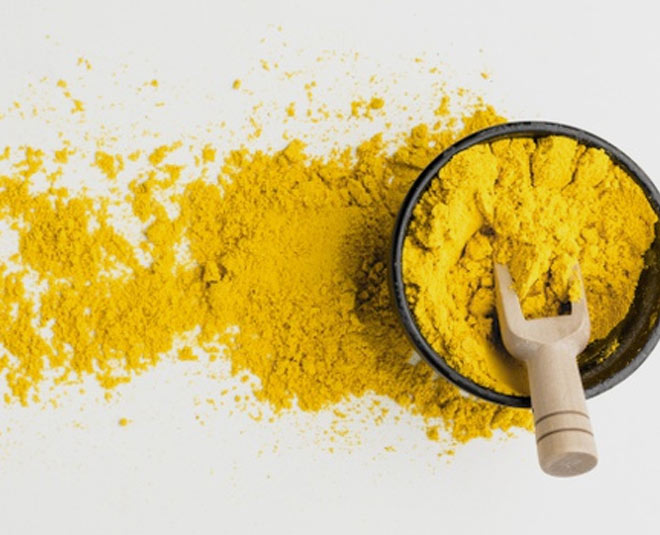 Turmeric has bioactive compounds which make it a great ingredient to prepare medicines. It has powerful medicinal properties.
Turmeric works like a natural anti-inflammatory compound that fights foreign invaders to enter your body.
Turmeric has curcumin which fights free radicals that can lead to a lot of health problems.
The medicinal properties present in turmeric make it a good immunity booster.
When the news of the pandemic reached rural areas, people opted for traditional methods to avoid COVID-19. A video of people disinfecting the roads with turmeric and neem water in Rameshwaram, Tamil Nadu went viral sometime back.
Now that you know this easy way of disinfecting your hands and living space, do try it and spread the word. For more such stories, stay tuned!