We all have been through those times when the excitement to eat something delicious gave us a really hard time because the food was hot and we ended up burning our tongues. While it is not an extremely painful experience, but surely an annoying one.
A burnt tongue most time don't need a doctor, but perhaps simple home remedies that can soothe down the burning sensation and slowly heal that bumps that we start feeling on our tongue. So, the next time, you accidentally end up burning your one of the sense organs, tongue, here are the home remedies that will provide relief.
Turmeric
We Indians can't do without our turmeric. It has to be in almost all our foods, to enhance colour, taste and nutrition factor. The anti-inflammatory properties of this superfood can be very effective to soothe inflammation on the tongue.
Steps
Take a cup of warm milk, and add just 1 teaspoon of turmeric.
Or, you can prepare a simple turmeric paste. Just mix ¼ teaspoon honey and 1-2 tablespoons milk together.
Apply the prepared mixture on the tongue and let it stay for 10 minutes. Lastly, gently rinse.
Tulsi Leaves
There is a plant of tulsi in almost every Indian household. It is not just a holy plant, but also a medicinal one, with amazing health benefits for overall body and of course your burnt tongue.
Steps
Just take 5-6 tulsi leaves from a green or black tulsi plant. Wash it well to get rid of any bacteria or virus.
Chew them at least twice a day for a week and it will heal the blisters on the tongue.
Ice
Whenever dealing with burns, ice is the easiest and one of the most effective things to use. It comes with anti-inflammatory properties that soothe the inflammation and heals tongue blisters.
Steps
Just take one small ice cube from the refrigerator, and place it on your tongue, until you start feeling a little numb.
During winters, you may switch the ice with a glass of cold water. Doing this twice or thrice a day will give you instant relief from blisters.
Yoghurt
Yoghurt is great food filled with anti-inflammatory, antibacterial and antioxidant properties. Besides keeping you a healthy being, yoghurt is also great to deal with tongue burns.
Steps
All you need to do us consume a small bowl of plain yoghurt (kadhi recipe). It can be either homemade or store-bought, both are likely to make you get respite from blisters.
Clove Essential Oils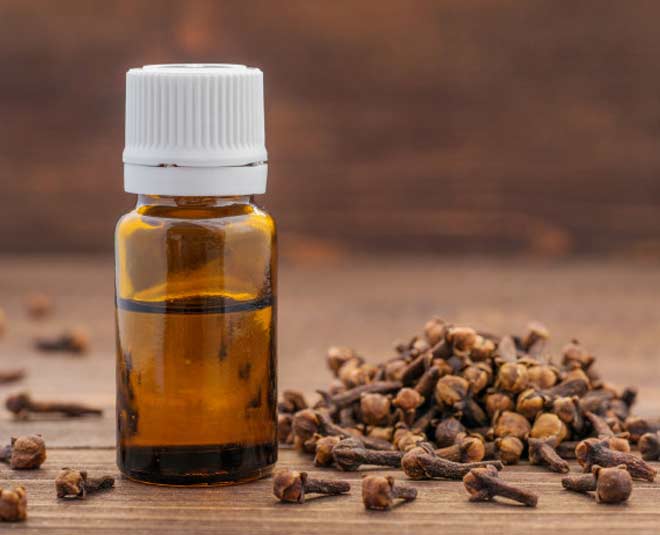 Clove oil is also found in almost all Indian households. Great to heal toothache (home remedies to deal with a toothache), it can also effective when struggling with tongue burns. Clove oil is a natural anaesthetic that can help to heal tongue blisters.
Steps
Take a small bowl and add lukewarm water. Also, pour a few drops of clove oil in it.
Mix well and rinse your mouth using it at least 3-4 times daily.
If you liked this article, do comment on our Facebook page. Stay tuned to HerZindagi to read more such stories.