Health Benefits Of Consuming Ajwain During Winter Season By Health Coach Preety Tyagi
Ajwain or carom seeds can provide your body the much required warmth during the winter season.
Ajwain seeds are a great spice that not only adds taste to the foods but also provides a lot of health benefits especially in the winter season.
Ajwain Benefits During Winter Season
Ajwain seeds have excellent properties that heal the respiratory system and prevents healthy lungs. Its excellent when the lungs are compromised, especially during the winter smoggy season.
Anti inflammatory properties
Due to all the anti inflammatory properties, it supports the nasal passage to releive from sneezing and coughing.
It has many anti oxidant properties and it helps in purification of blood and supports the wear and tear, if any in the body. Especially, in the winter it supports a healthy imunity.
These are the ways in which we can use Ajwain in our daily diet, especially during winter season.
Ajwain Herbal Drink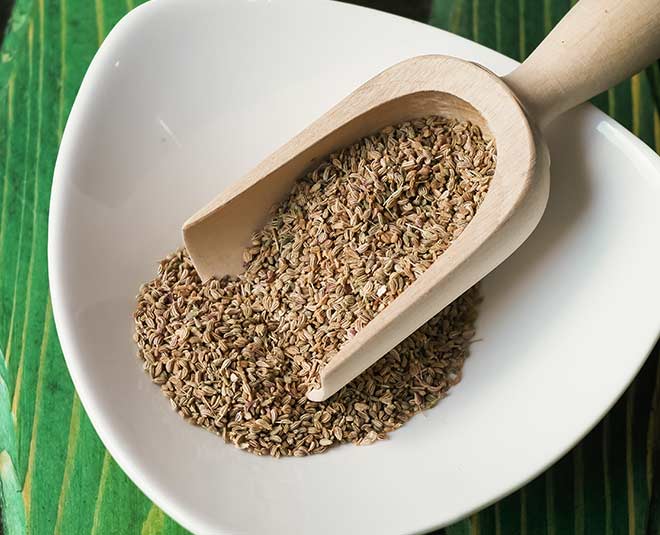 Ajwain can be used as a spice to temper the dishes or as a herbal drink.
To make a detox drink using ajwain, helps clear the stomach and aids in digestion. A detox drink with Ajwain can be anything as simple as boiling water with ajwain seeds and drinking it in lukewarm temperature, early in the morning or before going to bed. If you are a lactating mother, then also ajwain water is a great source to provide you the cleanse that you need and also, it helps in promoting milk supply. It's an excellent drink to be had to aid digestion and promote gut health. (ajwain tea recipe)
Soaked Ajwain
Also, an alternate way to make the drink is to soak ajwain in water overnight, and consume in the morning. It's best to make it lukewarm before consuming.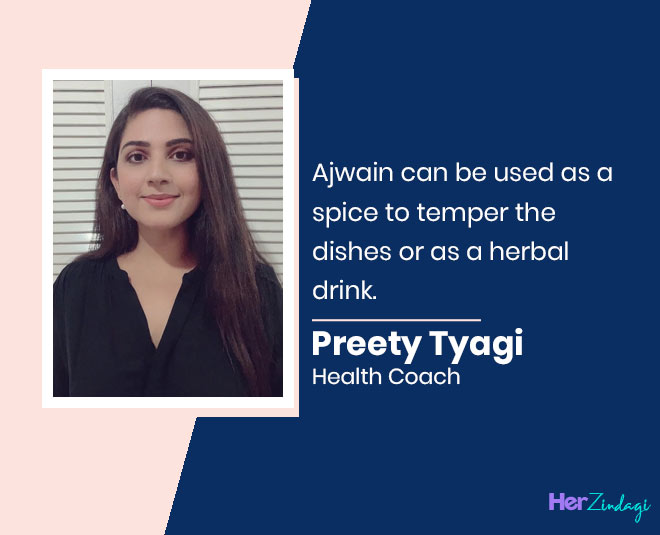 Another way to use ajwain as a detox for the colon is to roast a tsp. of ajwain seeds and consume it with lukewarm water. Remember to consume enough water like a glass full or two. You can add a pinch of Himalayan back or pink salt to the roasted ajwain seeds before consuming.
Don't Miss: The Miracle Of Figs And Its Health Benefits By Health Coach Preety Tyagi
Ajwain Oil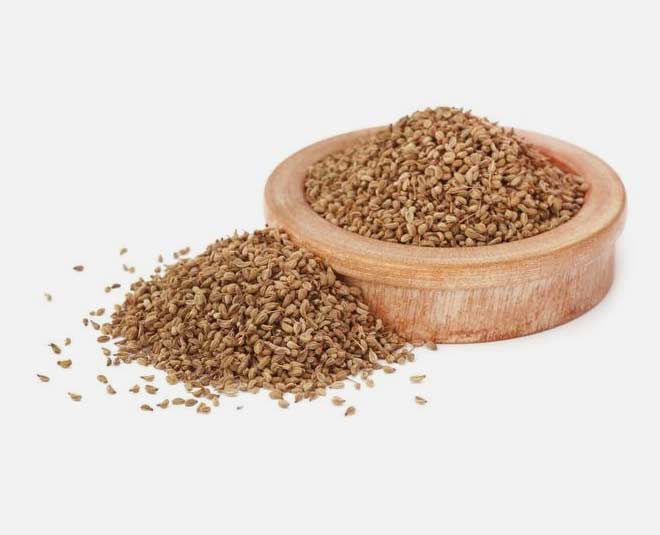 It can also be used as an ajwain oil, not just for consuming but also for topical application, to provide warmth.
Don't Miss: Taro Or Arbi And It's Health Benefits By Health Coach Preety Tyagi
Ajwain can also be used to make a heat pad using mustard oil, ajwain seeds and use cotton and put near the chest while lying down. This will help relieve cough, cold and any other signs of winter infections.
Preety Tyagi is a certified Health Coach from Institute of Intergative Nutrition, New York. She has received Distinguished Service Award and Sashakth Nari Samman from government. She is also a recipient of Smart Global City Entrepeneur Award. Preety Tyagi is also the Wellness Ambassador for Fortis Escorts. For more health related articles from Preety Tyagi, stay tuned!