As the Coronavirus pandemic continues to spread globally, Bollywood actors are doing everything in their power to spread awareness in fighting the pandemic. Just recently, Cape Of Good Films also came up with an innovative idea of spreading positivity with a song, starring Akshay Kumar, Kiara Advani, Tiger Shroff, Sidharth Malhotra, Vicky Kaushal, Ayushmann Khurrana, Bhumi Pednekar, Raj Kumar Rao, Kriti Sanon, Ananya Panday, Rakul Preet and Jacky Bhagnani. What makes it unique is that for the first time, the stars shot for the song from their homes, and didn't step out to film it, and the fact that they all came together to motivate us amid such crisis.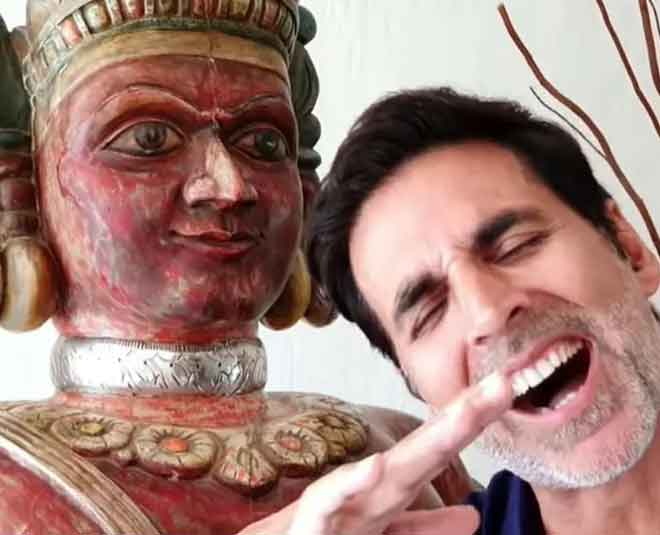 The song starts off with Prime Minister Narendra Modi's speech in which he is seen assuring the country that every Indian will come out victorious from the coronavirus crisis. Soon, the celebs join in and lipsync along with the lyrics to show their support for the message behind Muskurayega India. Muskurayega India is an optimistic song that promises that the country will smile again if we all support each other in the current crisis situation.
The music video shows several clips of famous spots in the country like the India Gate, Hawa Mahal, and Mumbai's beaches. The song also spreads the message of social distancing and washing hands to prevent this deadly virus. The song also tells people that everything will get back to normal after the end of the pandemic. However, until then, we have to stay indoors and stop this virus from spreading. Interestingly, all the prominent faces of the cinema industry have shot their specific videos from their balconies, terrace and other spots of their houses. Sharing the video, Akshay wrote, "All we need is a united stand. Aur phir #MuskurayegaIndia!." Check out the tweet below:
All we need is a united stand. Aur phir #MuskurayegaIndia! 🇮🇳 Do share with your family and friends♥️ https://t.co/ZxYZJzUetc @jackkybhagnani @VishalMMishra #CapeOfGoodFilms @Jjust_Music

— Akshay Kumar (@akshaykumar) April 6, 2020
Don't Miss: Modi Mantra To Fight COVID 19- Social Distancing And Determination
As soon as the song hit the web, #MuskurayegaIndia started to trend on Twitter as fans praised the celebrities for their support during the coronavirus pandemic. In fact, many fans captioned their post using a line from the song, "Jo sath de de India, Fir se Muskurayega India." Check out some of the fans reactions below:
Let's not forget to cheer ourselves as we strengthen the spirit of togetherness! #MuskurayegaIndia, an anthem of hope... Song out now - https://t.co/FcCj49sQRx#CapeOfGoodFilms @akshaykumar pic.twitter.com/P0RMepWWNh

— ❤ KHILADI GROUP ❤ (@KhiladiGroup1) April 6, 2020
Such a beautiful gesture by all these celebrities 🙏
We just need to obey the government's order and stay home.

We will definitely rise again 😊

Common India 🇮🇳#MuskurayegaIndia pic.twitter.com/EgpSW6KMnK

— Armaan💥 ☔ (@haryyaanvi) April 6, 2020
Lovely ❤️
Its time for unity...🎶🎶🎶🎶🎶 pic.twitter.com/U46QSS7WLo

— Vikipedia (@VICKed__007) April 6, 2020
Sir I m listening this and just now I woke up frome sleep and first listened your song . It is great and superb. I think after listening this song zarur muskurayega india...🤗🤗

— @nsh_sarvaiya# (@NshSarvaiya) April 6, 2020
Talking about the song, Jackky had earlier told a leading news portal, "Akshay sir and I felt the only thing that helps, in times of uncertainty, is hope. The proceeds from this song will go towards supporting the central and state governments' efforts in fighting the virus."
Meanwhile, till now, coronavirus has infected over 4300 people in the country along with the death of 118 people so far.