Just when we thought we have handled the COVID situation, the second wave hit us. India recently recorded the world's highest number of fresh cases and deaths in a single day.
Let's be honest, we believed that we had left behind the worst of the pandemic but well, it was all ahead of us.
Amid the sudden spike in the COVID-19 cases, the central government recently announced that everyone above the age of 18 years will be eligible to get vaccinated against the deadly virus starting May 1.
While many have already got themselves vaccinated, many others are worried about the safety of these vaccines. The COVID vaccines are still new to us and it is absolutely normal to have questions around the same.
I asked Dr. Mukesh Singh Pachahara, Senior Resident (Medicine), Delhi to answer the five most asked questions around the COVID-19 vaccination. Read on.
1. Can One Get COVID From The Vaccine?
There have been reports of people contracting the virus after getting vaccinated and this is one reason why many have been taking the vaccination too lightly.
The expert shared, "No when one gets a vaccine, the virus gets deactivated. The vaccine helps produce immunity inside the body, but no one is 100% safe even after both doses of vaccination as well."
He said, "The difference between a vaccinated and unvaccinated person is that if both get infected with COVID, 1 with the vaccination will have mild symptoms and might not get into the severe category but there are some chances with comorbidities. On the other hand, if a person didn't get vaccinated, he/she can have issues in recovering or may end up falling in the severe category early as their immune system won't have pre-build cells to fight coronavirus."
2. Is It Safe To Take The COVID Vaccine?
The expert shared, "Yes, it is definitely safe as you can see almost 10% of Indian population is already vaccinated which is of the size of few countries around the world." He further shared that the vaccine doesn't have 100% efficacy so there are chances that a person can get infected even after being vaccinated. This also means that one shouldn't stop wearing their face masks or maintaining social distancing after the vaccine. The vaccines do not provide 100 percent protection.
Don't Miss: Delhi Complete Curfew Announced By CM Arvind Kejriwal, All You Need To Know
3. Does One Need To Take A COVID Test If Vaccinated?
According to data by the health ministry, about 21,000 people tested positive after their first dose of either Covishield or Covaxin, and about 5000 tested positive after the second dose. Does that mean you need to get a COVID test done after you get your vaccine done?
No! The doctor shared, "Not until one develops severe symptoms like persistent fever after 3 days, breathing difficulty etc."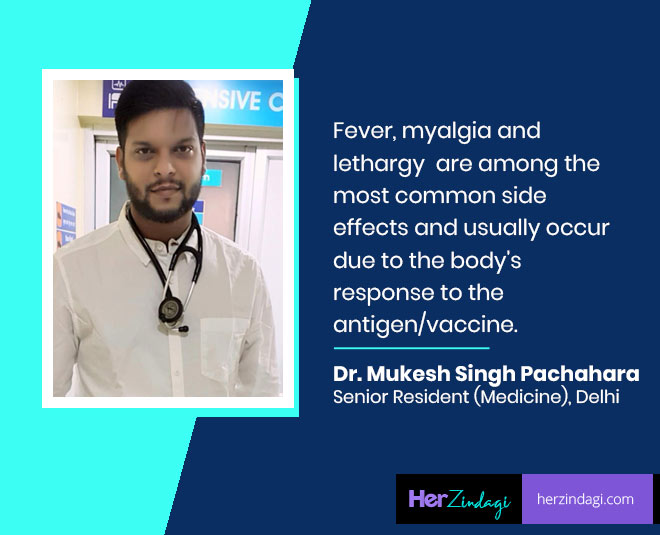 4. COVID Vaccines Have Serious Side Effects. Is It True?
One of the most common reasons why so many of us are scared to get the vaccine shots is the reports of severe side effects doing rounds. However, it is important to understand that the vaccines have been designed to build your immune system and it is normal for the body to react back in some way or the other.
"Fever, myalgia, lethargy are among the few side effects which have most commonly been felt after being vaccinated. These side effects are it's usually due to body response to the antigen/vaccine. These are quite normal and will subside by itself," said the doctor.
Don't Miss: An Expert Debunks Common Myths About Infertility After COVID-19
5. Is It Safe To Take Painkillers After Taking The Vaccine?
To get relief from the common side effects of the vaccines, many wonder if it would be safe to take painkillers.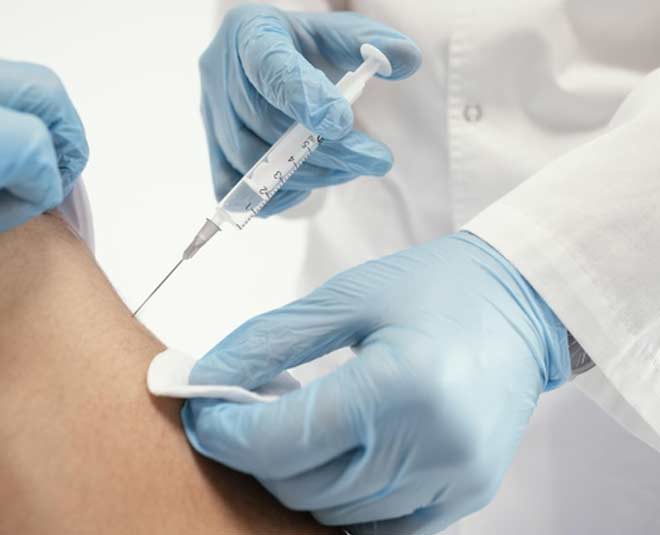 The expert shared, "Instead of going for muscle relaxants or opioid analgesics, people should opt for paracetamol which is an NSAID and is recommended by vaccine producers and WHO otherwise symptoms usually subside by themselves in a day or two."
The COVID-19 vaccine will indeed help you fight the disease, help you build your immune system but that doesn't mean you are completely safe.
The pandemic is still here. We hope you don't let your guard down and take all the precautionary measures to prevent yourselves from the deadly virus. Stay home and stay safe!
For any more questions related to the vaccine, write to us on our Facebook page and we will get them answered for you. Stay tuned for more stories around COVID-19.