When Nita Ambani got married to Mukesh Ambani, she was super fit. Back then she weighed just 47 kgs but after delivering her kids, Isha, Akash, and Anant, she gained a lot of weight and reached 90 kgs. Today, when you see her, it doesn't look like she is in her 50s. Nita Ambani still looks super fit and healthy. What's the secret? How did she shed off all those extra kilos? Well, there was no magic but only hard work and we can all see the results. Let's quickly take you through Nita Ambani's weight loss journey.
Nita Ambani's Motivation To Lose Weight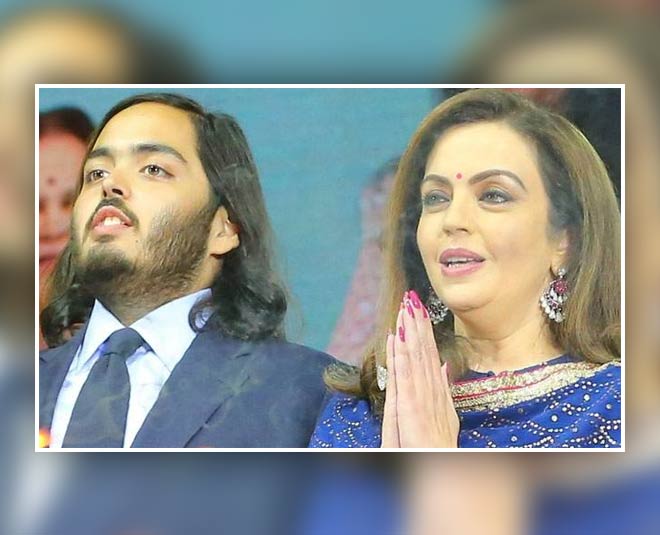 Anant Ambani became an inspiration for many after he lost 108 kgs. His journey from fat to fit was a big lesson for everyone suffering from obesity. Who knew the young boy would inspire his mother and make her lose weight too. Talking about her inspiration to lose weight, she said, "There was no motivation other than my son Anant. He suffers from obesity. He was highly asthmatic so we had to put him on a lot of steroids. He had to lose weight for health reasons. A child does what his mother does, so I couldn't be seen eating while putting him on a diet. So I went on a diet along with Anant. Whatever he ate, I ate. Whenever he exercised, I did too. If he went for a walk, I would go along. By virtue of being his mother, I lost weight. He was my main motivation and continues to be, as we are still fighting obesity. There are so many children who have this, and mothers feel shy admitting it. But I think you have to motivate your child to lose weight, as the child looks up to you all the time. Both of us went away to Los Angeles for some time to a children's obesity hospital so I could get into a routine with him. I think that made my transition from whatever I was to what I am today."
Don't Miss: Mukesh Ambani Earns 7 Crore Every 1 Hour, Anant Ambani Worships Lord Balaji, Unknown Facts About The Ambanis
Fitness Routine That Helped Her Lose Weight
According to a report by Asianetnews, Nita Ambani gives 40 minutes everyday to a physical activity like yoga, swimming, or exercise. This helped her burn more calories and shed those extra kilos.
Even today, she continues to follow the same routine and take out some time from her busy schedule for her body. She loves dancing, and at times, takes up the dance workout instead of any other activity.
Don't Miss: 2020 Prediction: What Does The New Year Has In Store For Nita Ambani
Nita Ambani's Diet Regime
Diet plays a key role in weight loss and if you are thinking about what Nita Ambani eat through the day to lose weight then read on. She continues to have the same diet to date.
Nita Ambani starts her day with a handful of almonds and walnuts. For her breakfast, she has an egg-white omelette. She makes sure that the amount of carbohydrates in her diet is very low.
For lunch, she has a bowl of soup and green vegetables. In between meals, she likes having protein-rich snacks.
Nita Ambani's dinner usually includes soup, green vegetables, and sprouts.
Other than keeping a check on your fitness and diet, Nita Ambani feels that one must also lead a stress-free life. Stress is one of the most common reasons behind a person eating too much.
Well, if you too want to lose weight like Nita Ambani then start following her fitness and diet regime. Don't forget to keep your mind calm and stay positive no matter what.
For more inspiring, weight loss stories, stay tuned to HerZindagi.