If you are on a weight loss journey, you know, it is so important to make eggs a part of your daily diet. Eggs are packed with protein and many other essential nutrients which are essential for weight loss.
Also, eggs help in increasing the metabolic rate of the body which is very important while you are trying to lose weight. If you wish to lose weight quickly then here are some foods you can pair with eggs in your diet. These combinations help you shed those extra kilos really quickly. Read on to know.
Eggs And Quinoa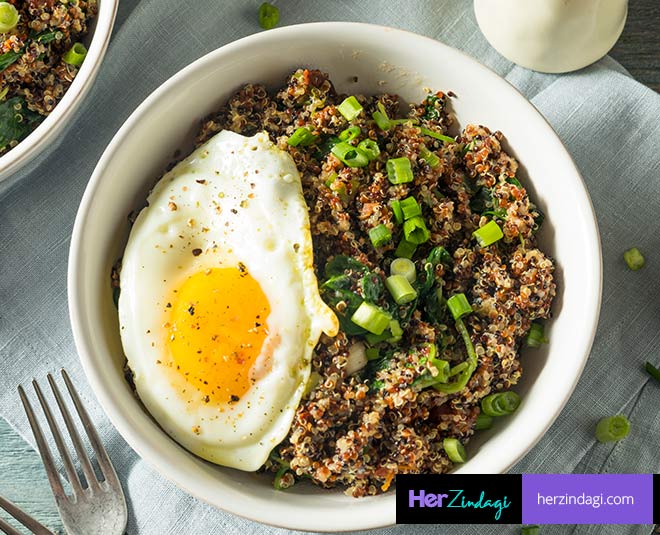 Quinoa is healthier than any other grain. Skip pairing your eggs with rice or roti and have it with a bowl of quinoa. Quinoa has a good amount of protein, unsaturated fats, and fibre present in them which helps you lose weight. You can add boiled or poached eggs to your regular bowl of quinoa bowl.
Eggs And Black Pepper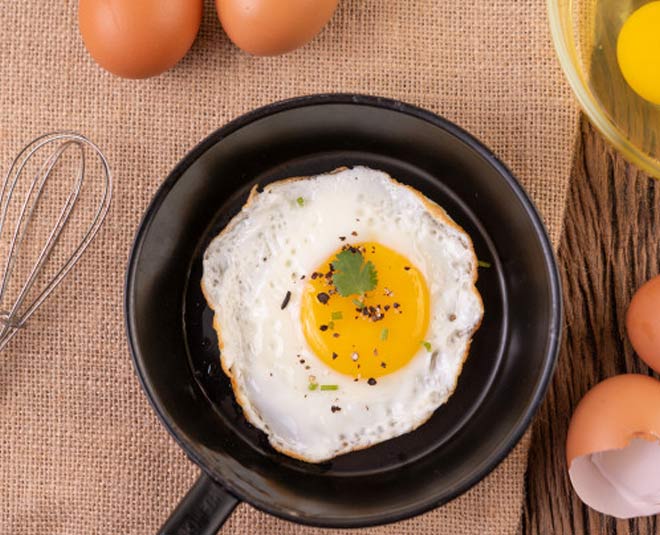 When having your eggs, don't forget to sprinkle some black pepper on them. Black pepper powder has piperine which is known to stop the formation of fat cells in the body. This works best if you wish to reduce your waistline and gives you a flat belly. You can sprinkle some black pepper powder on boiled eggs or on adding it to your egg toast.
Eggs And Bell Peppers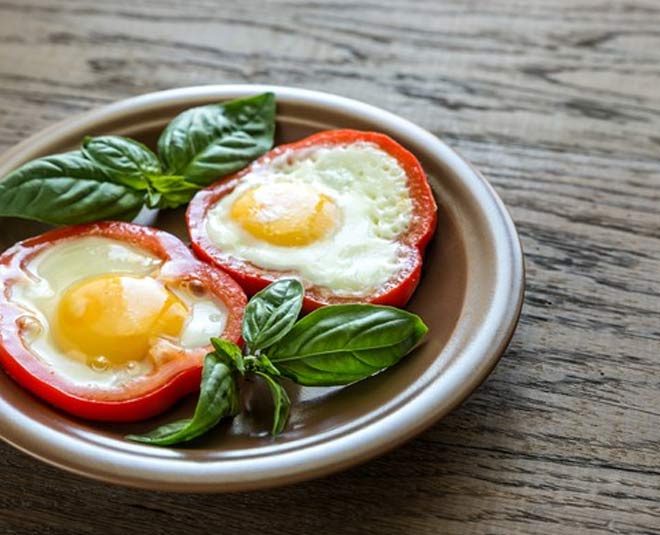 This is one of the most loved combinations and is so easy to make. Yellow, green, and red bell peppers not only add that crunch, colour to your dish but also add to the nutritional value of your meal. Bell peppers have vitamin C which helps in burning fat present in the body. Cut bell pepper rings and place them on a pan. Crack an egg in the middle, season with salt, pepper and enjoy! You can also bake eggs in bell pepper bowls and enjoy them as a snack.
Don't Miss: Oil-Free, Easy To Make Egg Recipes For Quick Weight Loss
Eggs And Coconut Oil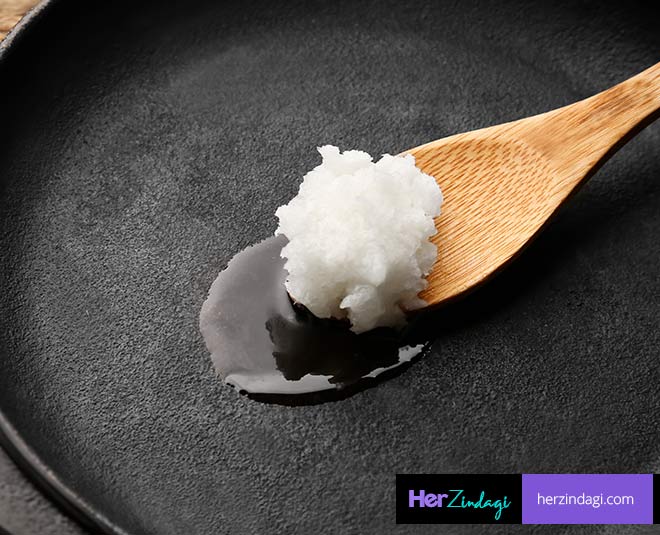 Changing the oil you use in the preparation of your egg dish can also make a whole lot of difference. Coconut oil is believed to be great for weight loss. It is said that consuming this oil can help in reducing fat from around your waistline. You can cook your regular egg dishes using cooking coconut oil.
Eggs And Avocado
Avocados are super healthy. They have monounsaturated fats which help in reducing belly fat. They also help in increasing the metabolic rate of your body which is important for weight loss. You can add avocado slices to a bowl of egg salad or prepare a toast using mashed avocados and boiled eggs.
Don't Miss: Here Is Why You Should Have Boiled Eggs Everyday
Eggs And Spinach
Spinach is a healthy, green vegetable that everyone should consume, especially during the winter season Adding spinach or palak to eggs can help in increasing the nutritional value of the dish. Spinach has fewer calories and it makes you lose weight quickly without putting on any kilos. Consuming spinach also helps in improving muscle growth.
Eggs And Tea
Do you know, having a cup of tea along with your egg dish can help in losing weight? You can have regular tea or green tea. This helps in reducing stress levels and melts fat present in the body, further improving metabolism.
We hope this guide helps you add more nutritional value to the regular egg dishes. Do let us know how do you like to have your eggs if you are trying to lose weight. For more such stories, stay tuned!