Bigg Boss 13 was one of the most successful seasons in the history of the controversial reality show. Also, it was the only season to get an extension of about 5 weeks. Though each and every contestant contributed to the success of the show, it was contestant Shehnaz Gill who managed to make a mark and won millions of hearts during her stint on the show.
Punjabi actor and model, Shehnaz Gill was an unknown face to many when she entered the Bigg Boss house. However, she eventually became one of the finalists of the show. The audience loved her innocence and cuteness and soon the show became all about her. Ever since season 13 of the show came to an end, we have been craving to see Shehnaz Gill on the screen. Though she hasn't confirmed any new projects yet, she is super active on her social media these days. If you see her latest pictures, you will notice, Shehnaz has lost a lot of kilos.
What Made Shehnaz Gill Lose Weight?
Shehnaz Gill is currently making headlines for her drastic weight loss. Her pictures are all over social media and we wonder how did she manage to lose so much weight. In a recent interview with a news portal, Shehnaz Gill shared that a lot of people made fun of her weight while she was inside the Bigg Boss house last season and she thought of losing weight. She said, "Look, lockdown chal raha hai. A large amount of work has come to a standstill all around, so I thought why not just go for weight loss? Kuch logon ne mere weight ka mazak udaya tha 'Bigg Boss 13' mein. Kai log weight lose karte hain, maine socha chalo logon ko dikhati hoon ki main bhi patli ho sakti hoon. It's not difficult to lose weight if you really want to."
Don't Miss: WATCH: When Shehnaz Gill Slapped Sidharth Shukla During Live Chat On Instagram
Shehnaz Gill's Simple Weight Loss Journey
Shehnaz Gill didn't go for any intense workout training to lose weight during the lockdown. She lost 12 kgs by only working on her diet. Shehnaz in an interview shared that she cut off non-vegetarian food, chocolates, and ice creams from her diet.
Another thing that helped her lose weight was the way she had her meals. Shehnaz shared that she ate just 1 or 2 things in a day and didn't have a variety of food. For instance, if she had moong dal for lunch, she used to have the same for dinner. Also, Shehnaz Gill reduced her portion size. If she was hungry for 2 rotis, she ate just one.
Don't Miss: Paras Chhabra Slams Shehnaz Gill, Says She Shamed Girls On Their Show Mujhse Shaadi Karoge
"Mann maarke khati thi. And it started working. I was 67 kg around the time lockdown began in March, I am 55 kg now. Lost 12 kg in less than 6 months, but without doing any exercise. Just my restricted food consumption did the trick," Shehnaz said.
On Giving Up 'Punjab Ki Katrina' Title After Weight Loss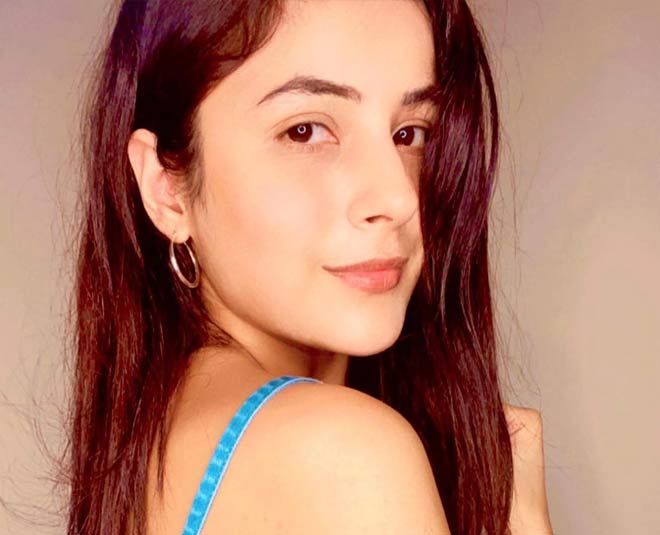 In an interview, Shehnaz Gill was also asked if she would give up the title of 'Punjab Ki Katrina' after losing weight. She shared that it would be better if she gets the title of 'India Ki Shehnaz'. She further shared that everyone asked her to gain some weight before entering the Bigg Boss house and she did. However, now, she doesn't want to gain weight. Shehnaz Gill shared that when you are not plump, you get more kinds of roles.
We earlier shared with you that there are reports of Shehnaz Gill entering the Bigg Boss house next season as a guest for a special episode. However, recently in an interview, Shehnaz Gill cleared the air and she shared that she hasn't received an invitation but she is excited to see how the participants perform this season.
Who else really wants to see Shehnaz Gill inside Bigg Boss season 14? Share your thoughts with us! For more such stories, stay tuned!