Pumpkin seeds are packed with the goodness of vitamins, minerals, and antioxidants, all of which are great for your health. These little seeds are a great source of manganese, iron, protein, zinc, magnesium, and phosphorus. Munching on these seeds can fuel your body with the daily requirement of healthy fats and micronutrients. These seeds need to make it to your everyday diet and there's no better way than having them for your first meal of the day.
Adding Pumpkin Seeds To Your Daily Breakfast
Top Your Salads With Pumpkin Seeds
Fruit and vegetable salads are a great way to add more fruits and veggies to your daily diet. Also, they keep you full for a longer period of time. If you are someone who likes waking up to a bowl of fresh greens and fruits, don't forget to top them up with some pumpkin seeds.
Add It To Your Smoothie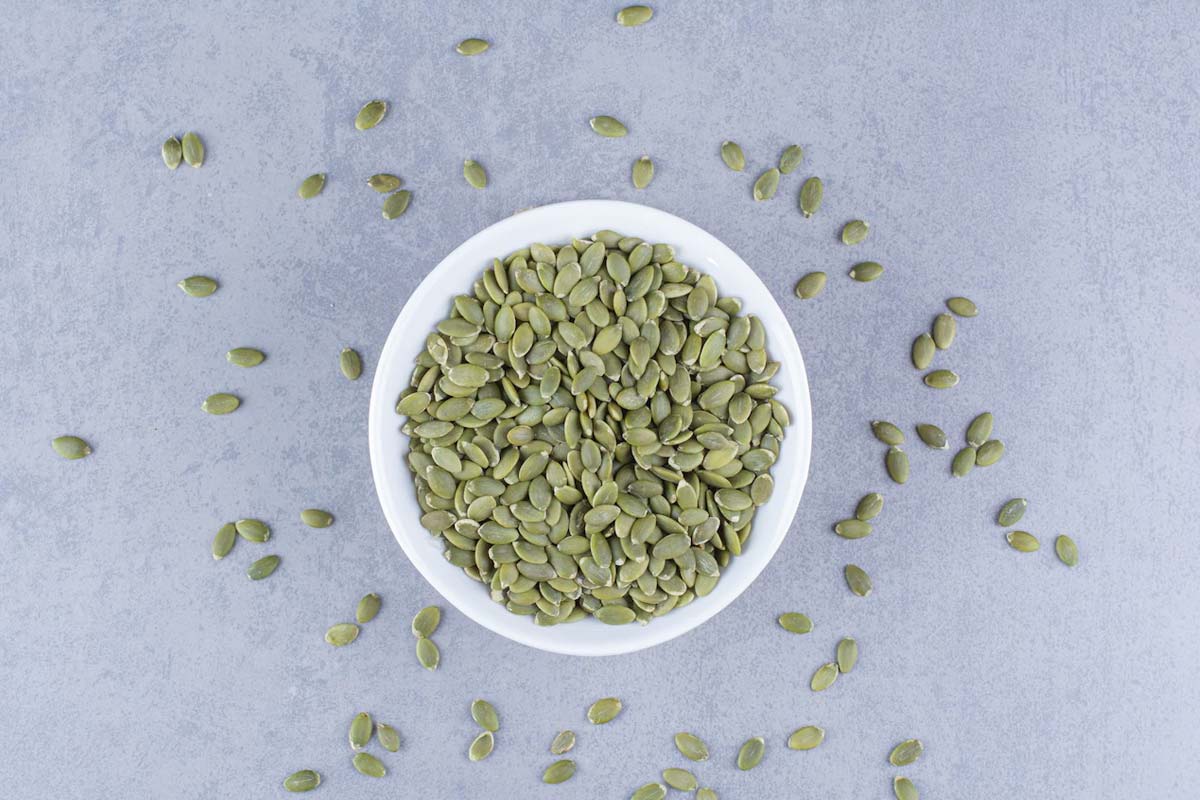 There is nothing better than having a glass of fresh, homemade smoothie for your brekkie. Easy to make, healthy and delicious smoothies are a favourite among health freaks. Smoothies can be prepared using a few ingredients like fresh fruits/vegetables, protein powder, and yogurt. A thick, nutrient-rich smoothie is enough to satiate your morning hunger cravings. The best part of having a smoothie for your first meal is that it gives you great energy for the day ahead. Add to your smoothie's nutritional value by adding some pumpkin seeds to it.
Sprinkle Pumpkin Seeds On Your Cereal
Cereals are one of the most loved breakfast options. They are quick to prepare and give a feeling of fullness. There are multiple cereal options available in the market, from granola to oats to muesli, all of them delicious and healthy. To add to the health quotient of your daily breakfast cereal, top it with pumpkin seeds.
Don't Miss: 5 Reasons To Add Pumpkin Seeds To Your Diet
Other Interesting Ways To Add Pumpkin Seeds To Your Diet
Add pumpkin seeds to your granola or trail mix. Pack it for your snack box and munch on it guilt-free whenever you get those hunger pangs.
Add that extra nutty flavour to your bowl of homemade pasta by sprinkling pumpkin seeds or powdered seeds.
Instead of croutons, add pumpkin seeds to your soup bowls. They will add that crunchy element.
If you like making your own breads at home, use pumpkin seeds powder in your dough.
Pumpkin seeds can be enjoyed raw as well. Just sprinkle some salt for that added flavour.
Pumpkin Seeds Health Benefits
Because these seeds have high magnesium content, they help lower and regulate blood pressure that further prevents heart diseases.
Snacking on pumpkin seeds helps you sleep better since they have tryptophan, an amino acid that promotes sleep (tips to sleep well).
Magnesium present in pumpkin seeds also helps in lowering the risk of diabetes.
The antioxidants present in pumpkin seeds protect our cells from diseases and inflammation.
Though adding pumpkin seeds to your daily diet helps promote your health, make sure you don't consume them in excess as they are high in calories. It is a good idea to always limit your portions when it comes to consuming seeds and nuts. If you are undergoing a health issue, make sure you consult a doctor before adding pumpkin seeds to your diet.
Did you like this article ?