All that a woman actually desires is glowing skin that is spotless and super radiant. And thus we all work so very hard for it from using so many products to using natural ingredients face masks. But we forget one very important thing and that is the fact that nutrition is more crucial than any product we apply superficially. Nutrition works from the inside of the skin and thus it has more effective and longer-lasting results.
We do not deny the fact that using natural ingredients on your skin is very beneficial and it does bring a glow but that glow is temporary and may fade off within 3-4 days but the glow that a good diet and nutrition provide to you is unmatchable and undying. Therefore, this National Nutrition Week, we are here with some nutritional tips by Pooja Makhija expert nutritionist. Here's more.
Pooja Makhija's Post
Pooja Makhija is one of the country's top nutritionists and addressing the issues related to skin, she uploaded a post on her social media and wrote "I am asked daily for that one superfood for glowing skin or perhaps even great shiny hair. But do remember till the base isn't strong enough no superfood can work the magic. Don't waste your efforts and money over superfoods before you get good nutrition into daily living." She also uploaded a video in the post and here we are going to talk about what she discussed in it.
Adequate Water Intake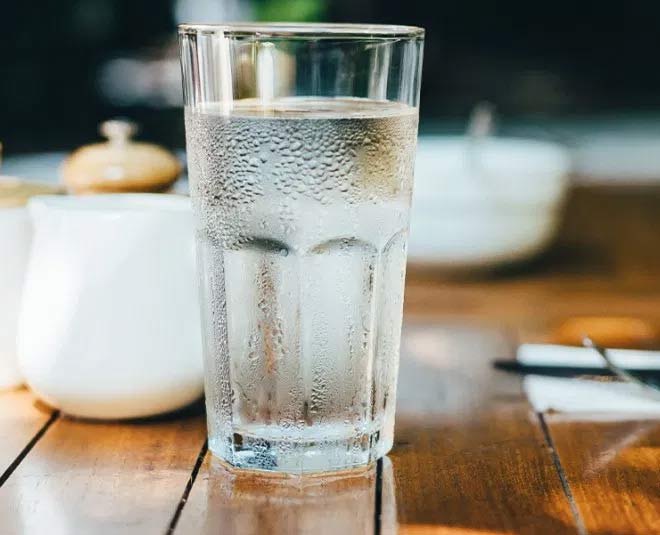 Water flushes out the toxins from the body and is a universal solvent. Not only that, it also helps in maintaining the moisture and hydration level of the skin. It also keeps you cool in summers and about 2-3 litres of water is considered to be adequate in a day. So mark your water levels and keep drinking for glowing skin.
Surplus Antioxidants
For laying a strong foundation of glowing skin it is very necessary that you have the right amount of antioxidants in your body. Antioxidants release oxidative stress that obstructs the growth and development of new cells. So in order to keep your antioxidant level high, you can have 3 coloured vegetable juice every day.
Keep Your Gut Heathy
Your skin is a reflection of your gut. The clearer the gut, the better the skin will be. So as to make your skin super healthy and glowing just consume a good amount of fruits and vegetables daily. About 4-5 servings of fruits and vegetables daily are important.
Avoid The Triggers
A lot of things and nutrients are responsible for hindering the glow you are seeking for your skin. Therefore it is equally vital to understand the triggers that cause your skin problems. Lactose(what is lactose intolerance) and other such compounds can be responsible for making your skin full of breakouts and issues.
Don't miss: Expert Approved Ayurvedic Tips For Pregnancy And Smooth Delivery
Release Endorphins
Endorphins make your and skin look dull and that is why it is important to release them from our body on a daily basis. Exercising intensively for some time every day can help you release those endorphins and hence make your skin super glowing and bright.
Don't miss: Rujuta Diwekar Explains The Benefits Of Eating Gulkand In Summers
If you liked reading this article then stay tuned to Her Zindagi for more.