Malaika Arora recently gave us a sneak peek into her Sunday breakfast plate on her IG handle. Arora's weekend binge looked scrumptious and healthy too. In the post, we spotted an avocado toast and scrambled eggs on the side. This is not the first time Malaika shared her food plate with us. She has shared pictures of her wholesome meals on multiple occasions on her social media handle.
Vegan and gluten-free, avocado toast is a hot favourite among Bollywood celebrities. From Shilpa Shetty Kundra to Kareena Kapoor Khan, B-towners love devouring avocado toasts for their first meal. Looks like everyone is obsessed with avocado toasts this season but what's so special about them? We asked our expert, Manpreet Kaur Paul, Executive Nutritionist, from Cloudnine Group of Hospitals, Faridabad to share the benefits of having avocado toast.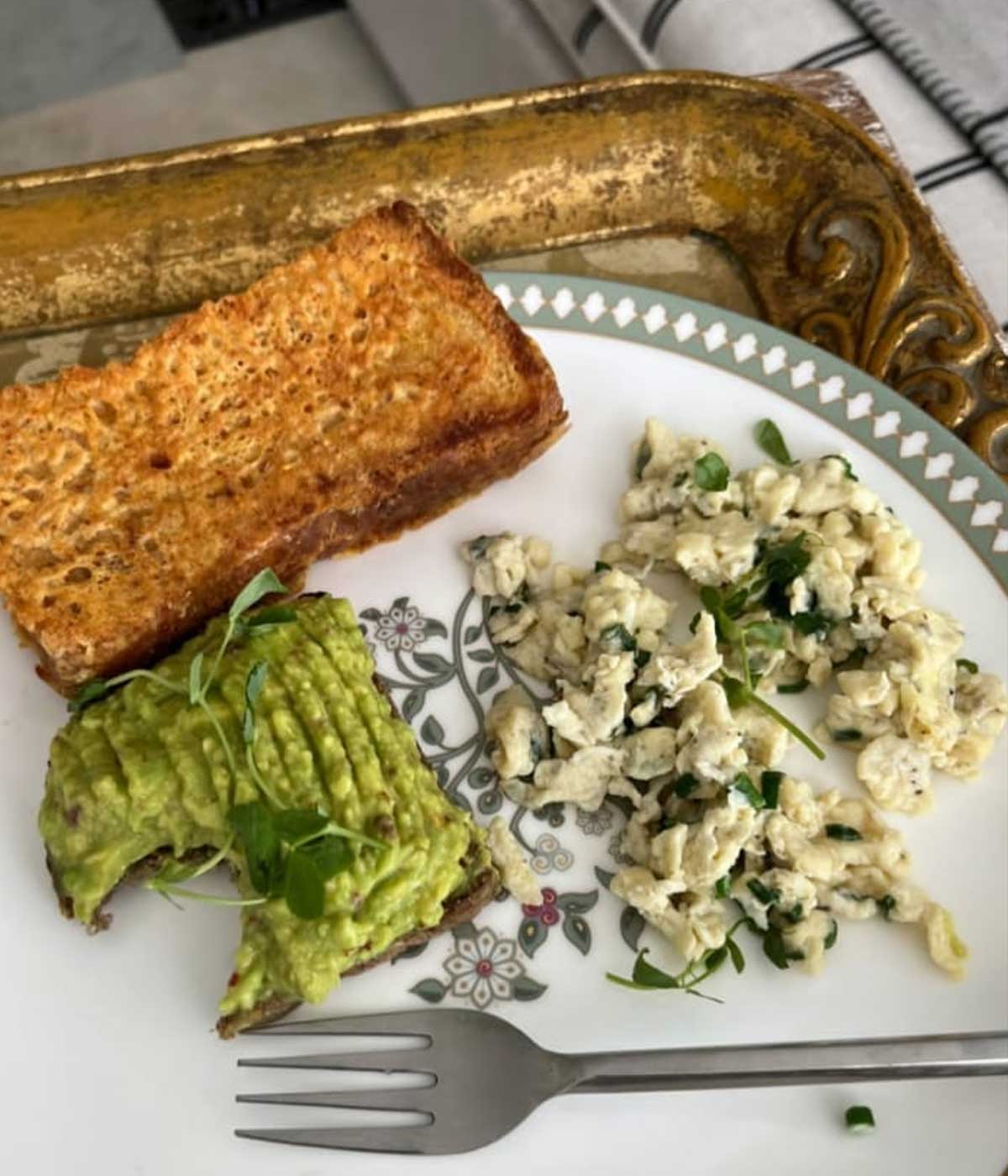 The expert said, "Nowadays, people are going crazy for avocado toast, not just because of their taste but also because of the spectacular health benefits such fruits offer. A healthy breakfast is one of the best ways to kick start the day and get the most out of it. Adding an avocado to your breakfast or any of the major meals has proven to improve your energy levels and the ability to concentrate in the short term. It can also help with better weight management and reduced risk of cardiovascular diseases in the long term."
Benefits Of Having Avocado Toast
Improves Bad Cholesterol
Avocados are loaded with heart-healthy unsaturated fats and fibres. Eating the right proportion of this fruit can help you in improving bad cholesterol.
Great For Eye Health
Rich in carotenoids and antioxidants, avocados have proven to be great for your eye health. (avocados for health)
Helps Manage Weight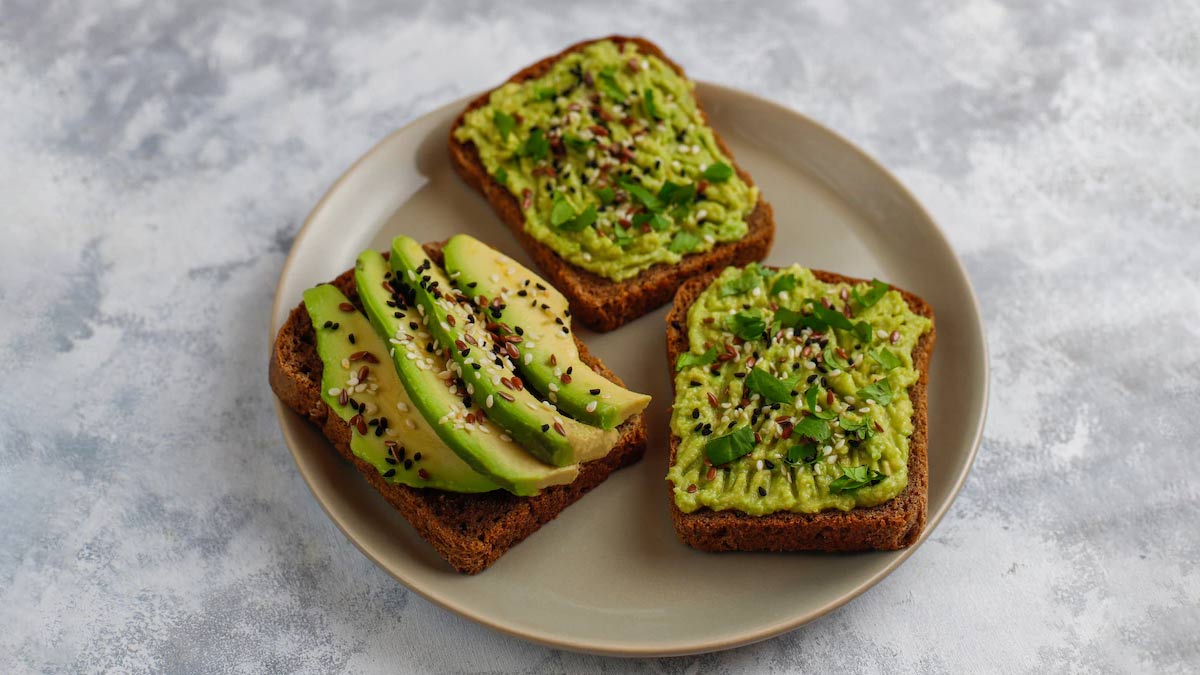 If you are on a weight management journey, you should add avocado toasts to your diet. Avocado is rich in monounsaturated fats and fibreswhich help in increasing the feeling of satiety and thus help manage your weight.
Maintains Blood Pressure
Avocado is very low in sodium which makes it great for anyone with high blood pressure or hypertension. Also, it has a good amount of potassium content which helps in controlling the blood pressure.
Don't Miss: Healthy Avocado Salad Recipe
Good For Lactating/Expecting Mothers
Being full of healthy fats, protein, dietary fibre and vitamins, avocado toasts are a great breakfast for pregnant and lactating mothers. According to many researches, avocado contains many crucial nutrients for fetal and infant growth and development. Also, avocados help in combating morning sickness which is quite common among expecting mothers.
Don't Miss: From Picking The Right Ones To Cutting And Storing Them; All You Need To Know About Avocados
How To Make Your Avocado Toast Healthy?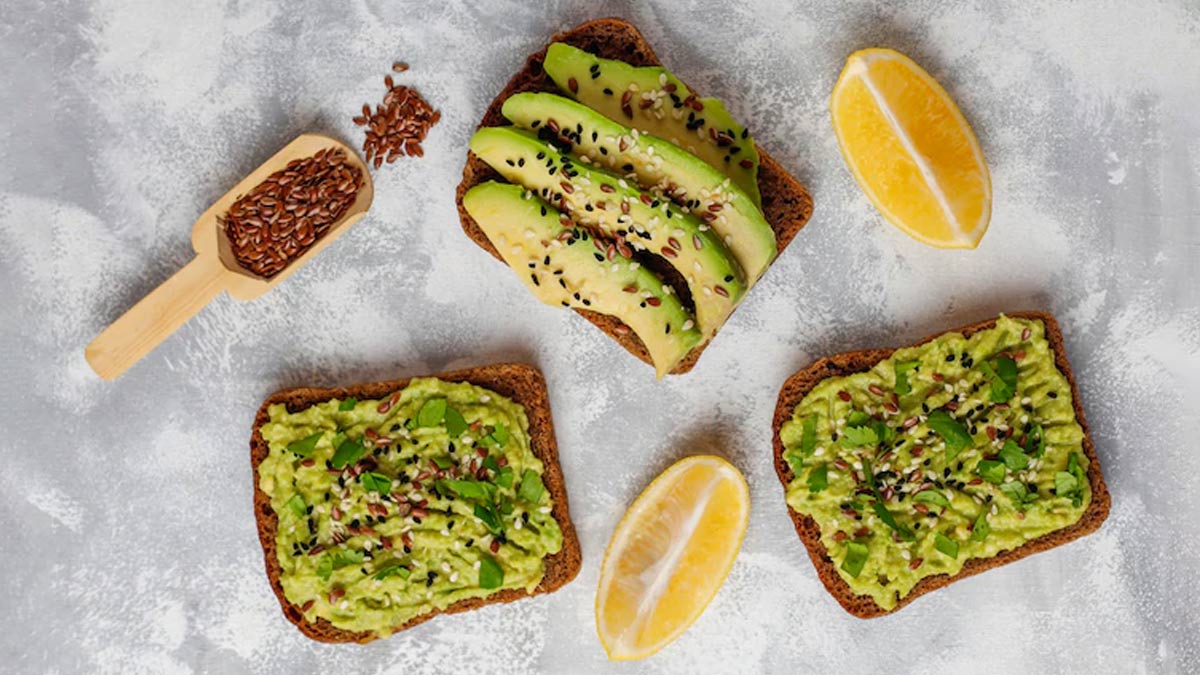 The expert further shared that avocado toast can be made healthier.
Use a multigrain or brown bread instead of regular, white bread to avoid the extra carbohydrates.
Instead of using spreads like mayonnaise or sauces loaded with sodium, try healthier spread options like unsweetened almond butter or any other kinds of nut butters to make the toast protein-rich and nutritionally well balanced.
Add a protein source like some paneer slices or an omelette to make the toast a wholesome meal.
Adding a few seeds like flax seeds, sunflower seeds or pumpkin seeds can help in increasing its nutritional value.
Did you like this article ?