There are many reasons why you should go nuts for nuts. They are a healthy snacking option and taste great too. No?
If you ask me which is my favourite nut among the variety, I'd say macadamia nuts. I don't consume them on a regular basis for they are way expensive as comapred to other nuts. On days I feel like splurging a little on my food, I like to get myself a pack of these healthy nuts.
For those who haven't tried it already, I would like to share that these nuts have an unusual crunch and creaminess. So, here I thought of bringing you some amazing health benefits of having macadamia nuts. Read on.
What Does The Expert Say?
We asked Dr.Mukesh Singh Pachahara, Senior Resident (Medicine), Deep Chand Bandhu Hospital to share the benefits of consuming macadamia nuts. He shared, "Like all nuts, macadamia nuts are also rich in antioxidants which are beneficial for health. They good for the heart, help control diabetes, lower cholesterol levels among other benefits."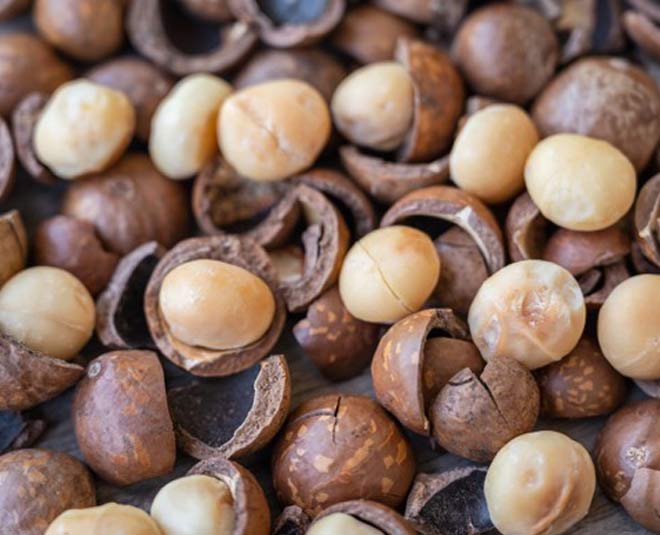 The expert also shared that people with deranged lipid profiles should have it as they are the 1 more prone to get heart diseases.
Further, he shared that one can have around 4-5 macadamia nuts twice a day.
Macadamia Nuts For Heart Health
These creamy nuts are rich in monounsaturated fatty acids which are believed to fight oxidative stress in the body and reduce the risk of heart problems. Consuming these nuts is also believed to lower the blood pressure level of your body which further contributes to your heart health.
Macadamia Nuts Help In Weight Loss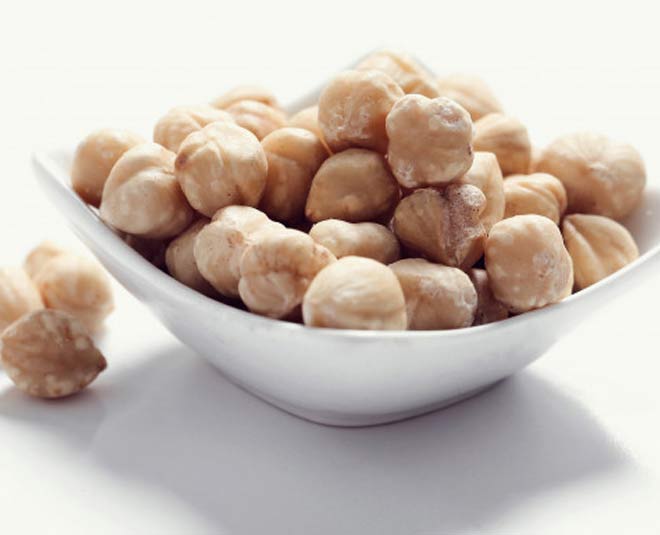 If you are trying to lose weight, add macadamia nuts to your diet. They are low in carbohydrates and rich in fiber. Having a handful of these nuts in the morning helps you keep full for a long time. It prevents you from eating between meals and reduces the number of calories you consume.
The monosaturated fats present in macadamia nuts help improve the metabolic rate of the body and further contribute to weight loss.
Macadamia Nuts For Digestive Health
Having a fiber-rich diet is always beneficial for your digestive health. Macadamia nuts contain fiber which keeps digestive issues at bay.
Don't Miss: Consume Almonds Daily To Prevent Cancer, Lower Your Cholesterol And More
Macadamia Nuts Prevent Cancer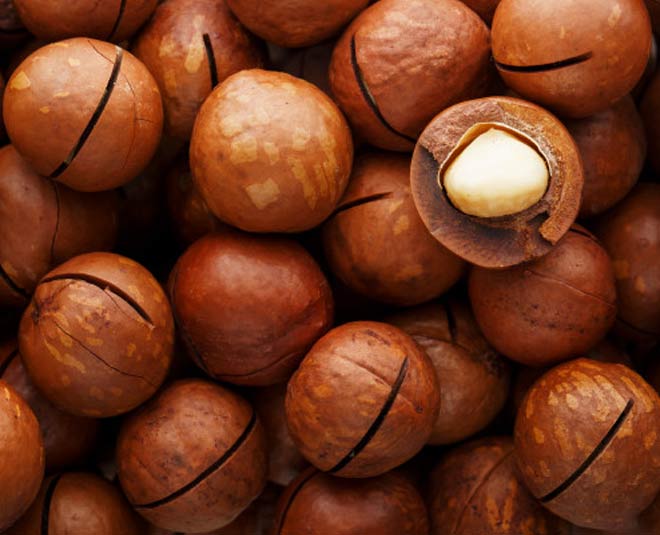 A lot of studies suggest that macadamia nuts help in fighting oxidative stress in the body which is the main cause behind chronic diseases like cancer. Macadamia nuts have antioxidants that fight free radicals in the body and keep diseases at bay.
Macadamia Nuts Improve Brain Health
The oleic acid present in macadamia nuts help in boosting brain health. These nuts also have vitamin B1, copper, manganese among other nutrients present in them which promote brain health.
Don't Miss: 7 Amazing Benefits Of Cashew Nuts For Skin, Hair And Eyes
Macadamia Nuts For Healthy Bones
Do you know macadamia nuts are a good source of calcium, potassium and magnesium? Munching on these nuts help in improving your bone strength. Having them on a regular basis can help prevent bone deterioration, increase bone density and fuel body with calcium.
Though macadamia nuts are super healthy, it is always a good idea to consult your doctor before adding them to your diet if you are undergoing a medical treatment to prevent any health issues.
For more such health stories, stay tuned!