Tiny chia seeds are a powerhouse of nutrients including calcium, protein, antioxidants, fibre, magnesium andantioxidants among others. From Malaika Arora to Janhvi Kapoor, chia seeds are a favourite with Bollywood divas. After all, they come with a range of health benefits.
Chia seeds are flavourless and it makes it quite easy for us to add them to our daily recipes. These tiny, nutritious seeds should be consumed in the first meal for maximum benefits. There are multiple ways you can incorporate them into your food.
Adding Chia Seeds To Your Breakfast Recipes
Chia Cereal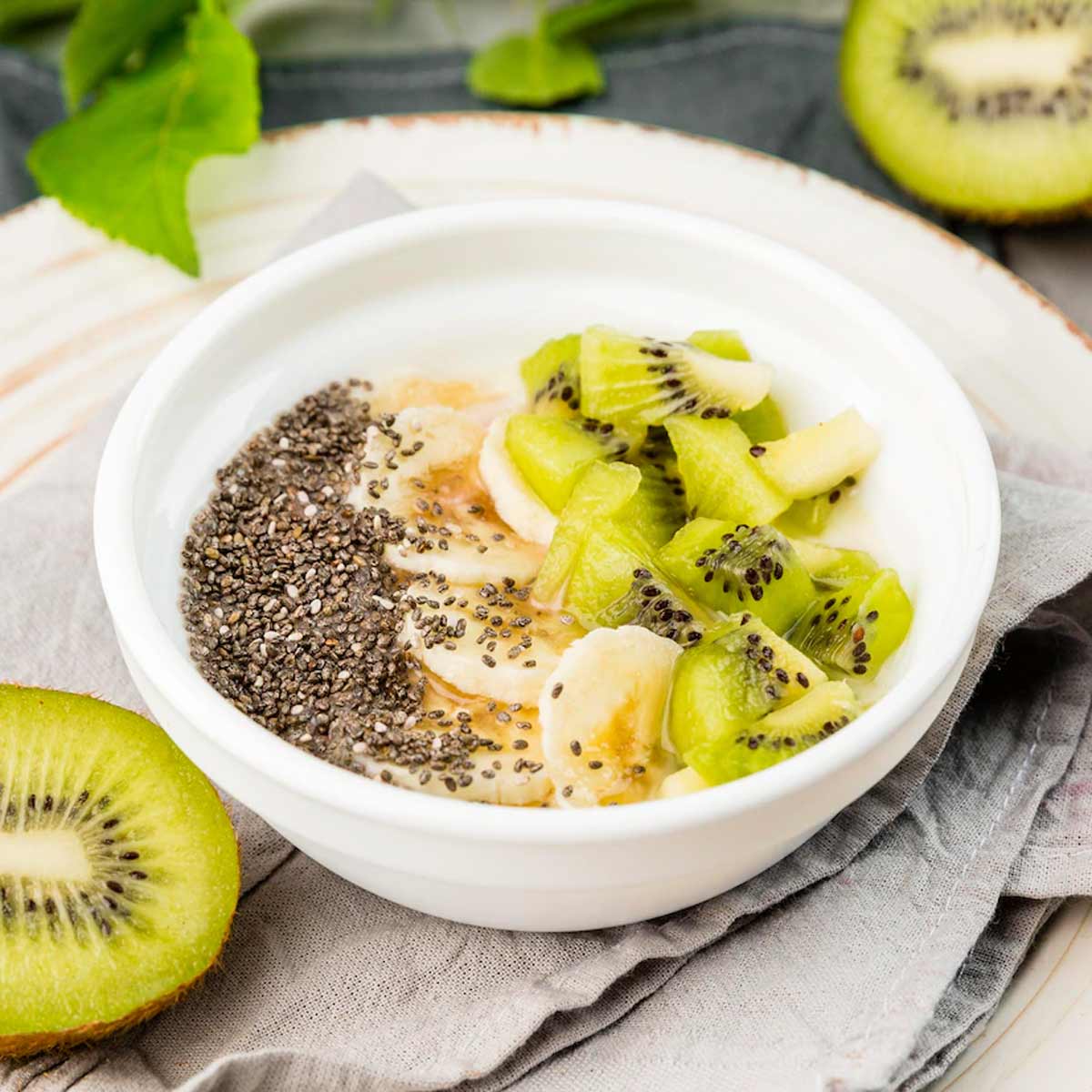 Instead of having your regular cereal for breakfast, have a bowl of chia cereal. You just need a few ingredients - milk, nuts/seeds and fruits. In a bowl, add milk of your choice, soak in chia seeds. Top it with nuts and add in chopped fruits. You can also add honey for that added flavour. Keep the bowl covered in the refrigerator overnight. Enjoy a delicious, healthy treat in the morning.
Chia Smoothie
Have a glass of chia smoothie in the morning for an active day ahead. You can prepare this smoothie using any fruit of your choice.
In a blender, add 2 tbsp of chia seeds, 1 cup of milk, 1 cup of chopped banana/blueberries/strawberries and honey for taste.
Blend and transfer to a glass. Enjoy!
Chia Yogurt
If you prefer consuming yoghurt in your first meal, try this chia yoghurt.
In a bowl, add 1/2 cup of yoghurt of choice, 1/2 cup milk and 2 tbsp chia seeds. Mix well.
Top it with granola or muesli.
Cover the mixture and let it set in the refrigerator overnight.
Next morning, top the yoghurt with fresh fruits and dig in!
Other Ways Of Adding Chia Seeds To Your Diet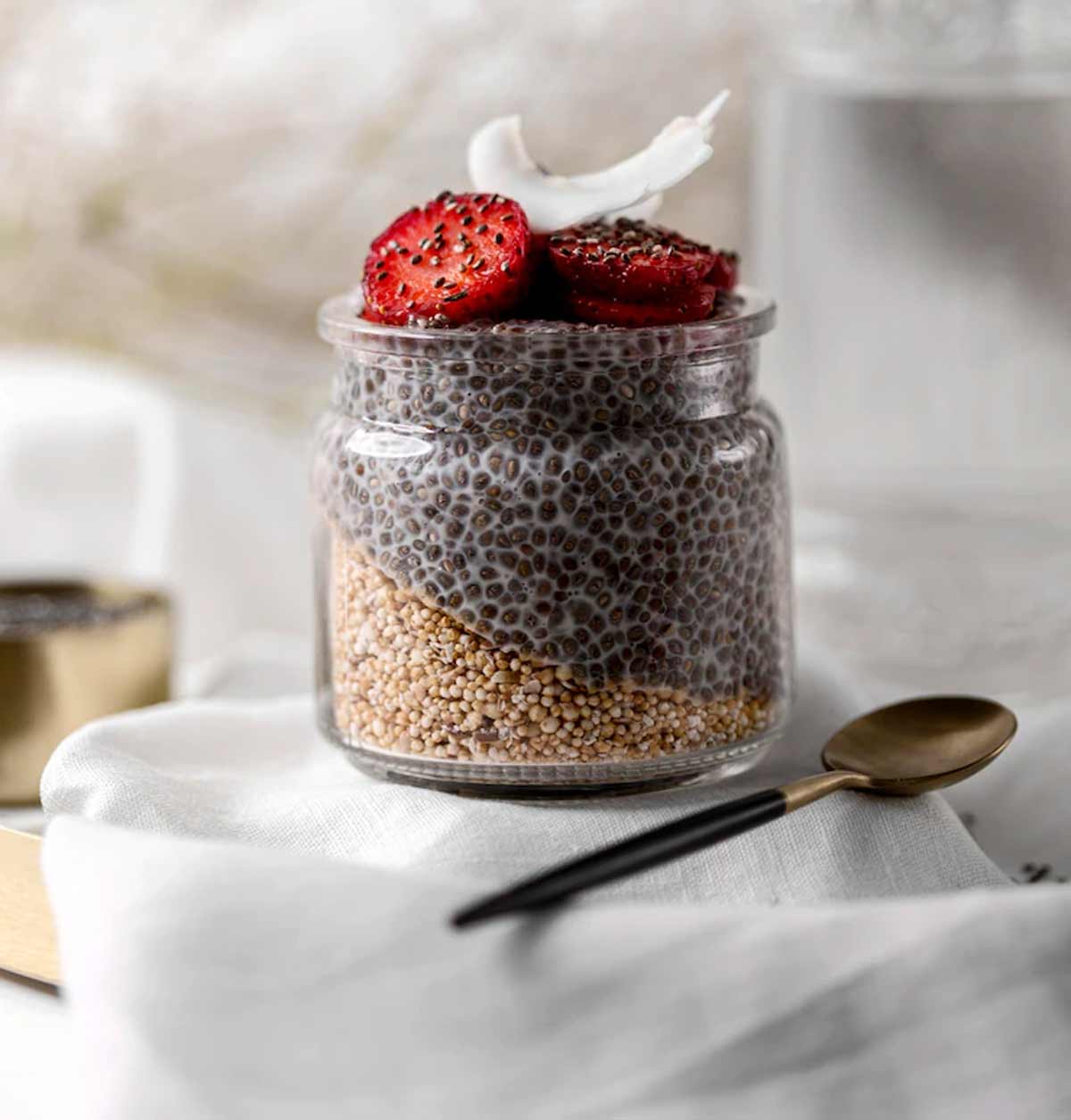 Chia seeds can be used as a replacement for flour to thicken soups and gravies.
Chia seeds also make a great substitute for eggs.
If you like having pancakes for breakfast, add chia seeds to the batter.
Chia seeds add a great crunch to your fresh vegetable and fruit salad bowls as well.
Drinking chia water is also a great way to consume these nutritious seeds on a daily basis. To make chia water, soak 1/4 cup of chia seeds in 4 cups of water. Keep it for 20-30 minutes. Add lemon juice or honey for added flavours.
You can also add chia seeds to your dips and chutneys.
Chia Seed Benefits
Chia seeds are a great source of omega-3 fatty acids.
If you are on a weight-loss journey, add chia seeds to your diet. They are packed with fibre and keep you full for a longer period of time, preventing you from overeating or bingeing on unhealthy snacks. Chia seeds are made up of 19% protein, again, an essential ingredient for weight loss.
Since these seeds are loaded with fibre, they keep our gut healthy and prevent stomach-related issues like constipation.
However, chia seeds shouldn't be consumed in excess as it can lead to stomach-related problems like constipation and bloating. If you are undergoing a health treatment, make sure you consult your doctor before adding chia seeds to your diet.
Did you like this article ?