Diet has become a really important part of our daily lives and incorporating healthy dietary needs is essential for our growth. Everything we read on the internet may necessarily not be true and valid in your case. Every individual has a unique body and needs regarding their food intake. The growth of the body also depends on the food intake.
Read More- Expert Shares Dietary Habits To Enhance Reproductive Health
Consuming a lot of unhealthy items may result in unwanted diseases and dietary restrictions.
Dietician and nutritionist, Mrs. Anupama Girotra, has been helping a lot of individuals with their weight loss and weight gain journey. She has a list of items which are common in every weight loss and weight gain diet chart. She noted some down for you to have the right guidance and help to reach the body goal you desire. (How to reduce joint pain with fruits and vegetables)
Weight Loss-
Breakfast (9am): Muesli/ Multigrain bread toast/ oats/ ragi cheela/ fruit smoothie/ yogurt with fruits
Mid day meal(12pm): Any Fruit
Lunch (2pm): Salad/ Curd/ Vegetables/ Bran Chapati
Evening Snacks (5pm): Sprouts/ Bhel Puri/ Cold Coffee/ Green Tea/ black coffee
Dinner (7pm): Salad + Soup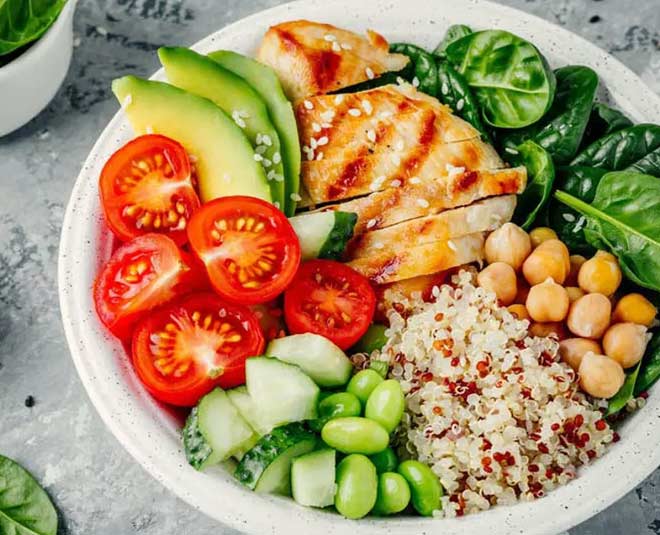 Read More- Check Out These Nutrition Hacks By Pooja Makhija To Avoid Mid Day Slump
Weight Gain-
Breakfast (9am): Pasta/ omlette/ bread butter/ cheese toast/ banana shake/ cold coffee
Mid day meal (12 pm): Hot Chocolate Fudge
Lunch (2pm): Rajma Chawal/ Shahi Paneer/ Chapati/ Raita
Evening Snacks (5pm): Bread Nutella/ Mango Shake/ Ice cream Shake
Dinner (7pm): Kathi Roll/ Butter Chicken/Mutter Paneer/ Pulao/ Biryani/ Naan
This may not be the one for you since your body is diverse and different from everybody else's. We suggest you go to a dietician personally and get a diet chart customized according to your needs and bodily requirements.
Have questions to ask our expert? Connect with us on Instagram and let us know so we get them answered for you.
Stay tuned to HerZindagi for more such expert opinions and more!