We have all grown up hearing about the goodness of badam or almonds. This superfood needs no introduction!
Almonds are rich in essential nutrients like folic acid, calcium, potassium, magnesium, vitamin E which are all great for our overall health.
As much as we know the benefits of almonds, so many of us fail to make it a part of our daily diet. We all know the struggle. We are here to tell you five easy ways you can make almonds a part of your everyday diet routine. Read on.
Drink Almond Milk
A lot of health enthusiasts have switched to almond milk for its amazing health benefits. It is a lactose-free form of milk, vegan, and also low in calories. Almond milk is super healthy and you can consume it to enjoy the goodness of almonds.
How To Make Almond Milk?
Take almonds in a big bowl. Fill in water and cover. Keep in the refrigerator overnight. Peel the almond skin and transfer to a blender with about 1/3 cup water.
Add water as required to make a smooth mix. Almond milk is ready. It can be sweetened with honey as required or used in the place of regular milk in oatmeal or smoothies.
Add Almonds To Your Smoothies
If you are a smoothie person then you will love adding almonds to your drinks. Almonds will give your drinks a very crunchy and tasty flavour. You can add a handful of almonds to your fruit smoothies. Chocolates and almonds go quite well together and you can make a drink using both the ingredients.
Don't Miss: Prepare Delicious And Healthy Badam Halwa At Home With This Easy Recipe
Start Having Almond Flour Rotis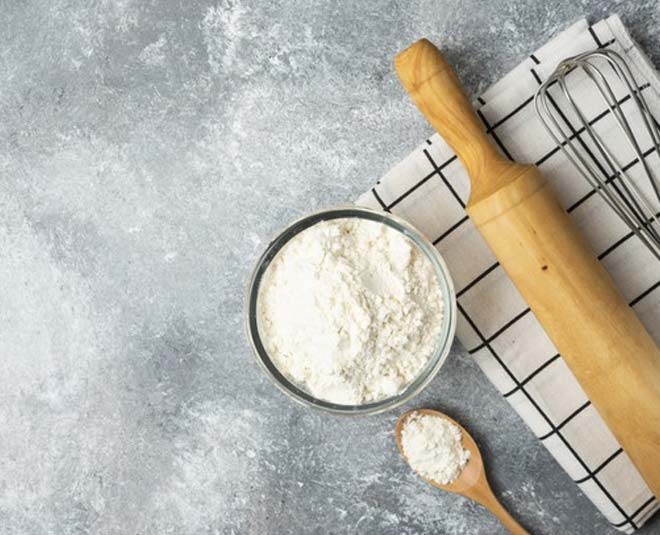 Almond flour is gaining a lot of popularity these days. Prepared from ground almonds, almond flour is much healthier as compared to regular flours as it is rich in vitamin E and magnesium. Also, it is low in carbs and high in fiber which makes it great for our overall health.
Don't Miss: Consume Almonds Daily To Prevent Cancer, Lower Your Cholesterol And More
Try Almond Butter
Not just almond flour or milk but almond butter is also gaining immense popularity these days. Almond butter is rich in vitamin E and monosaturated fats. (Almond butter health benefits)
You can easily get almond butter from the market or even prepare it at home. All you need to prepare almond butter at home is some almonds. In a food processor, add about 3 cups of almonds. Keep blending till you see a grainy, buttery texture. You will soon see the almonds getting soft and creamy. Use this almond butter in your diet. You can spread it over your bread toast or add it to your baking goods.
Prepare Almond Snacks
Another interesting way of adding almonds to your diet is by preparing some healthy and tasty snacks using almonds. One of the easiest ones is making almond salad. You can deep fry almonds till crisp and then add them to a bowl of chopped onions, tomatoes and boiled corns. This healthy bowl can be the perfect evening snack with your cup of tea. You can also prepare a sauce using almond slices and almond butter along with fresh ginger and garlic and top it on stir-fried vegetables.
We hope this guide helps you add almonds to your daily diet. For more such health-related stories, stay tuned!