Winter is just around the corner and it is time that we prepare well for it. No, we are not talking about your clothes or blankets, but about your well-being. More than half of the human body is made up of water and it is very important for us to maintain that balance for the proper functioning of our organs.
While we give a lot of emphasis on hydration and mosturisation during summers, we even forget to drink water at times during winters. This may take a toll on your immune system, body temperature, joint pain, etc. To stay away from such problems, consume the following food items to stay hydrated even during winters!
Spinach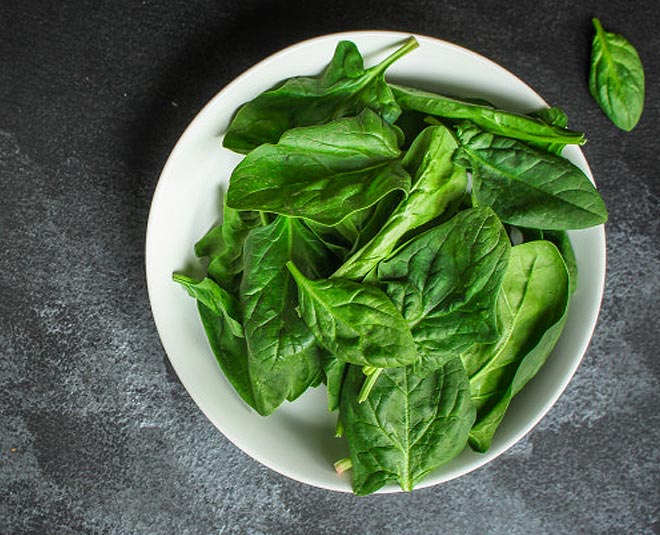 Highly nutritious food item, spinach is not just amazing for your skin and hair, but it also is great if you want to retain water in your body during the cold season. If health reports are to be believed, the green leafy vegetable comes with more than 90 per cent of water content. Other than this, it is also loaded with elements like lutein, potassium, fiber, and brain-boosting folate and vitamin E. All these together make spinach an ideal food to be consumed abundantly during winters.
Tomatoes
Commonly used in kitchens around the globe, tomato elevates the taste of curries like no other element. But we don't just love tomato for its citrusy taste. The fruit is packed more than 90 per cent of water content that allows the body to stay nourished from within. A food popular for assisting weight loss, tomatoes can be consumed raw, cooked and with other food items. Topical uses of tomatoes are popular in our country for centuries.
Bell Peppers
Let's admit it, bell peppers are eye-pleasing. Their shiny and colourful appearances make us feel like having it then and there. But if the looks don't appeal you, probably its wholesome benefits will. Yellow and green bell peppers have high water and that's why they are great if you want to stay hydrated. As per health reports, bell peppers come with as much as 93.9 per cent of water in it. If this doesn't seem enough, they also provide you with vitamin C, vitamin B6, beta-carotene, folic acid and thiamine.
Cauliflower
Cauliflowers are versatile, there is so much one can make using this one veggie. Besides variety, the vegetable also comes with amazing flavour pallet, something that blends with other food grains and vegetables. But the best part is not its versatility, but the fact that it is loaded with water, which makes cauliflower a very hydrating food item. Reportedly, a full cup of this veggie can give you more than 50 ml of water.
Don't Miss: Try Cauliflower Rice For Weight Loss & Other Health Benefits
Olive Oil
We all know that olive oil is one of the best items to cook veggies and food in. packed with nutrients like vitamin E and good fats, it is a must that you moisturise your body from both in and out. Just by applying oils on the skin, you might not be able to keep your skin nourished, that's why need something as hydrating as olive oil to make your skin glow and keep it from getting dry during winters.
Don't Miss: Add These Foods To Your Diet To Cleanse Your Liver Naturally
Dark Chocolate
Dark chocolate is almost everyone's favourite and most of us can't resist having it during winters. But did you know, dark chocolate is also significant for good skin and hydrated body? This food item comes with nutrients like flavanols, something that helps to promote hydration through improved blood circulation. Therefore, alongside retaining water in your body, it will prevent and repair skin damage.
If you liked this article, do comment on our Facebook page. Keep reading HerZindagi for more such stories.
Picture Courtesy: Freepik